A Northwestern University professor and University of Oxford employee wanted in the fatal stabbing of a man in Chicago have been arrested in California, police said Friday.
Wyndham Lathem, an associate professor of microbiology-immunology at Northwestern, and Andrew Warren, a senior treasury assistant at Oxford's Somerville College in the UK, had been wanted for first-degree murder.
The US Marshals Service said they took Lathem into custody in Oakland around 7:30 p.m. local time. Warren also "safely surrendered himself" to the San Francisco police department on Friday night, the Marshals Service said in a statement.
The men are suspected in the killing of Trenton Cornell-Duranleau, 26, who was found dead in Lathem's River North apartment in downtown Chicago on July 27.
"We got word they have both been captured and are in police custody," Chicago police said in a statement to BuzzFeed News. "They will now go to an Oakland Court and be returned to Chicago where they will be interrogated by CPD homicide detectives.

"Following the interrogations, we will have a press briefing outlining our case against them."
"Both individuals will be held accountable for their actions and we hope today's arrest brings some comfort for the victim's family. We are also thankful that this did not end in further tragedy," police said.
Both suspects are now awaiting extradition to Illinois.
Earlier on Friday, police said Lathem had sent family and friends a video apologizing for his role in the killing.

"[The Chicago Police Department] can confirm that Professor Wyndham Lathem had sent a video message to various friends and family members apologizing for his involvement in the murder of Trenton Cornell," police said in a statement. "The US Marshalls, on CPD's behalf, visited with several of these individuals and are assisting in apprehending both offenders.
"The contents of the video message are integral to any future interrogation efforts; therefore, we can not disclose the video at this time," police said.
Police have released few details about the case, but officers believe Cornell-Duranleau, a licensed cosmetologist, was killed around 5 a.m. local time, according to the Chicago Tribune.

An anonymous telephone call at 8:30 p.m. that night to the building's front desk said a crime may have been committed in Lathem's apartment. "You need to check it out," the male voice said before hanging up.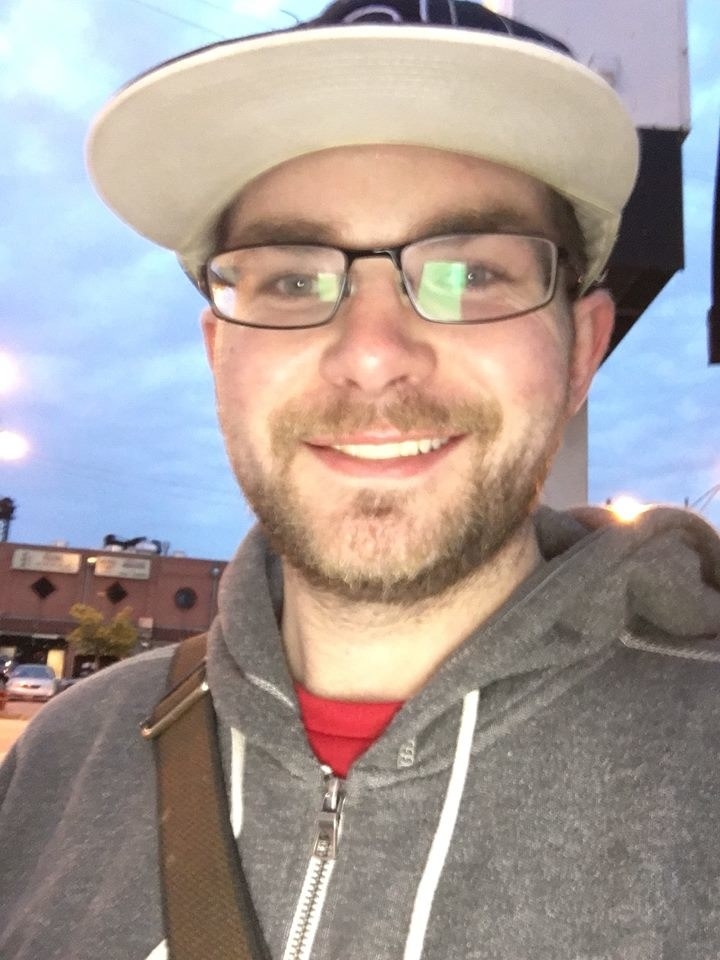 Police found Cornell-Duranleau dead with multiple stab wounds inside the blood-spattered apartment.
A knife with a broken blade was found in the trash can, while another was found near the sink, the newspaper reported.
Lathem and Warren were filmed leaving the building together, police told the Tribune.

Cornell-Duranleau and Lathem appear to have known each other as they were friends on Facebook.
Police spokesperson Anthony Guglielmi told the Tribune the pair had been involved in some sort of relationship but had had "some type of falling out."

Warren arrived in Chicago on a sudden trip from the UK on July 24, still grieving the death of his father eight months ago, according to the Tribune. It's not clear how he met the other men.
Police told the Tribune and the Chicago Sun-Times they suspect the fugitives made a $1,000 donation to a library in Lake Geneva, Wisconsin, in the victim's name.
Guglielmi had urged the two fugitives to turn themselves into authorities.

"We are stressing that we want a peaceful and safe surrender," he said.
"Our Family is deeply saddened by the death of our son," Charlotte Cornell, one of Cornell-Duranleau's mothers, said in a statement on Thursday. "It is our hope that the person or persons responsible for his death are brought to justice."