When Facebook first introduced live video earlier this year, as part of a coordinated strategy to get users to share more personal content, this face may not have been what Mark Zuckerberg had in mind...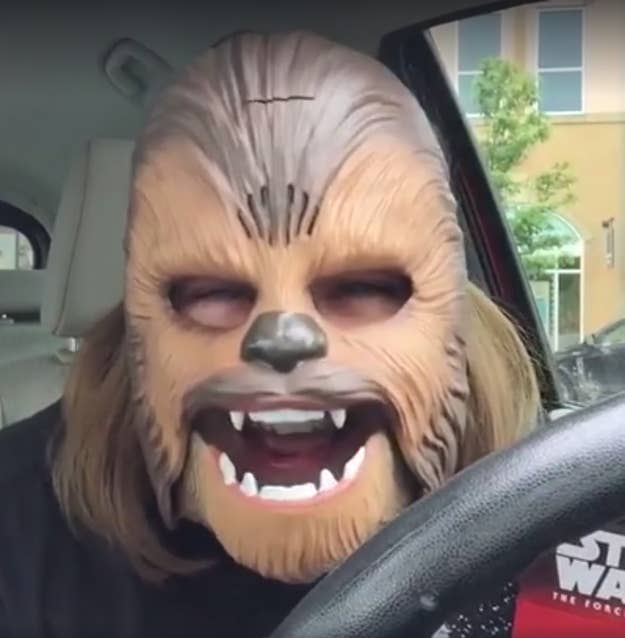 And yet, in less than two days, more than 100 million people have watched a video of Texas mom Candace Payne trying on a Chewbacca mask — and laughing hysterically. It's now Facebook's most-watched live video of all time, blitzing the 10 million views earned by BuzzFeed's own exploding watermelon.
The 37-year-old mom of two, who lives in the Dallas suburbs, told BuzzFeed News she is struggling to comprehend the exploding viewer count.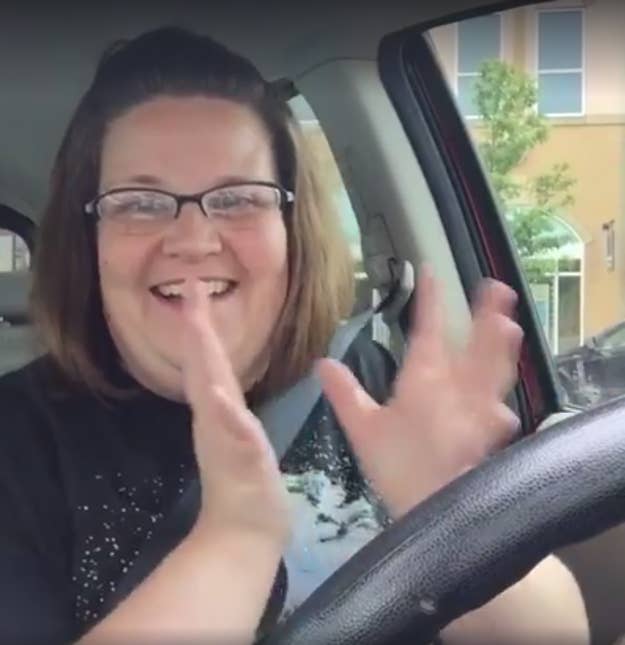 "It's like somebody just pulled out a calculator when you're kids and you're just punching in numbers and hitting the plus sign over and over and over again and you don't have any clue what it really means," she said.
"It is quantifiable but at the same time it's such a mystery in my mind what it means for that many people to have watched it all over the world.
"It's kind of surreal, in all honesty. It's very cool, but man, very surreal."
In April, Benjamin Mullin, managing editor of Poynter.org, described BuzzFeed's watermelon video as Facebook Live's "first driveway moment" — something which viewers will not be able to stop watching.
He told BuzzFeed News the new record-holder had several important differences that helped explain its stunning success.
"It strikes me that the BuzzFeed watermelon video was all about suspense — when will the gourd explode? While that's a captivating experience when viewed live, it has minimal replay value.
"Meanwhile, the Chewbacca mask video is an experience whose value isn't bound up in its climax.
"Plus, it's spontaneous, not staged by a media company, which gives it a candid, populist appeal," he said.
Hundreds of thousands of people now follow her on Facebook, but Payne had just a few hundred followers when she filmed her broadcast on Thursday.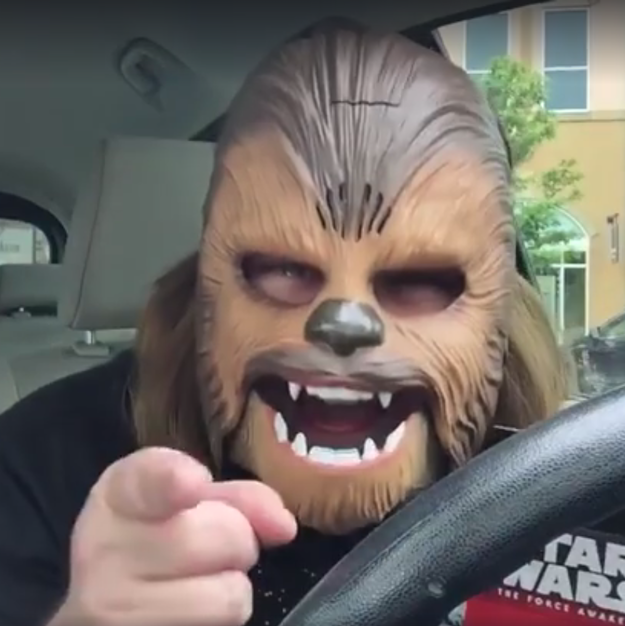 "I'm a stay-at-home mom and I just thought, 'I have nobody to share this with right now,'" Payne said. "I just really wanted to put it on Facebook for some of my family and some of my stay-at-home mom friends maybe to see if they could just rejoice with me."
But when she put on the mask and saw herself in the camera, she fell into a stream of uncontrollable, joyous laughter.
The response was immediate. "After I posted it I had people starting to text me, 'That was hilarious, I'm sharing it right now,'" she said. "In my wildest dreams I thought, 'Wow this may reach 1,000 people.'"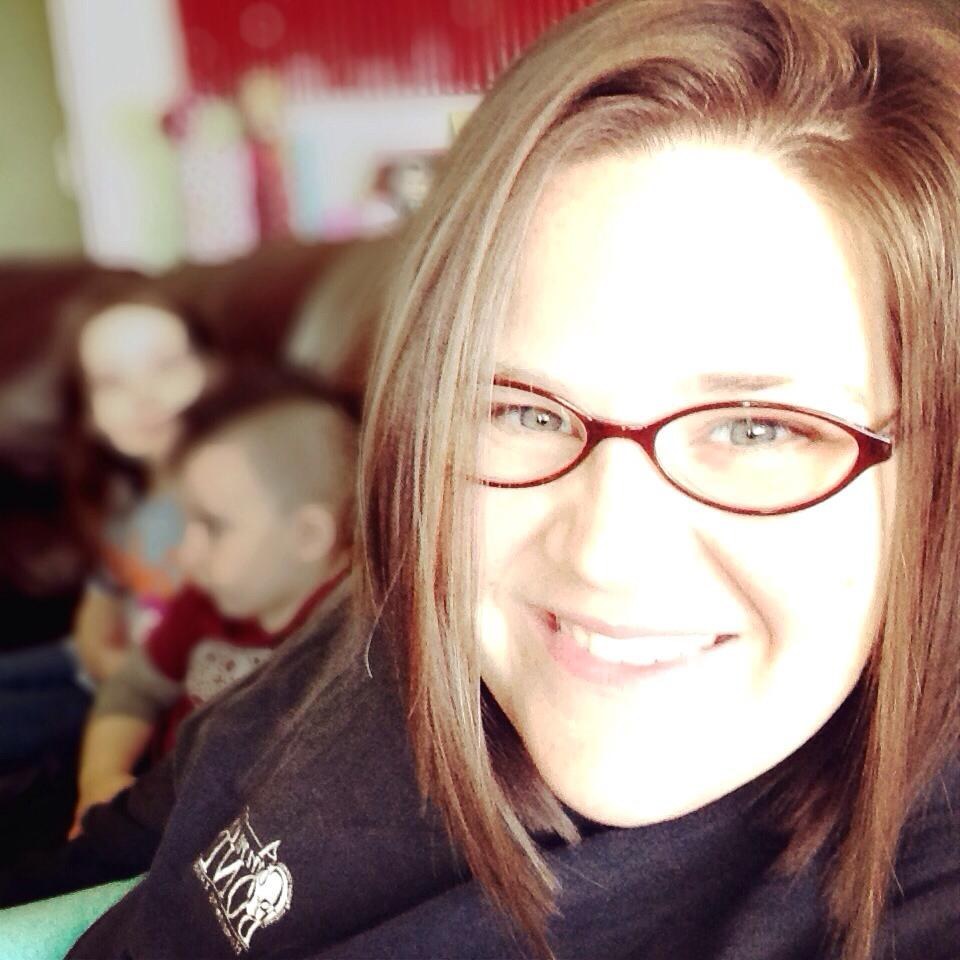 "You've got somebody that just gets tickled at themselves and has a genuine reaction," she said of the moment.
"I think a lot of people try to script stuff nowadays and people are just tired of seeing things be disingenuous. It was just a raw, vulnerable, real moment that was captured."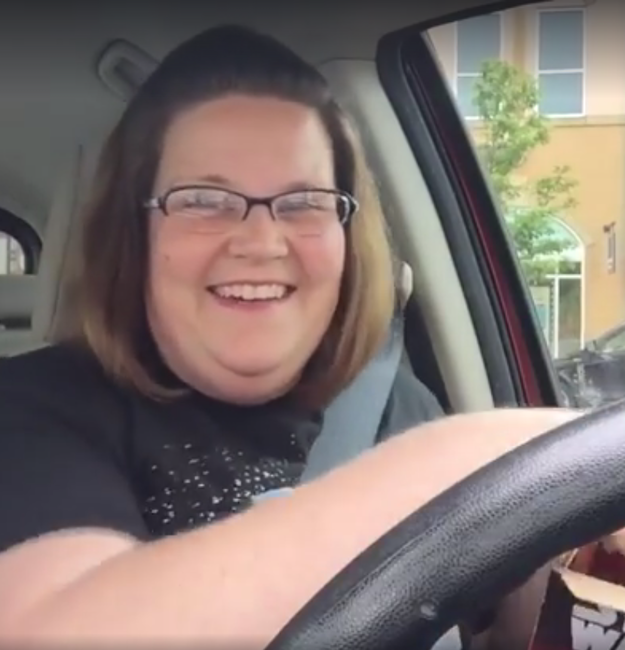 At lunchtime on Friday, when the viewer count hit 20 million, Payne stood alone in her kitchen.
"I put my phone down. I turned everything off so I couldn't hear a single notification go off," she said. "I got on the kitchen floor and prayed, and I said, 'Thank you, God. Thank you, God, for giving me joy, and thank you, God, for giving me the ability to share it with other people."
While alone in her kitchen, Payne said she realized the video was unique because she hasn't seen any negative feedback, and had only been inundated with people telling her how infectious her joy was.
"And that moment hit hard yesterday. It was a good hour. And then I got up, turned the phone back on, and started the whirlwind once again."
She's now appeared on television and radio, but says her dream is to meet Steve Harvey and dance with Ellen DeGeneres.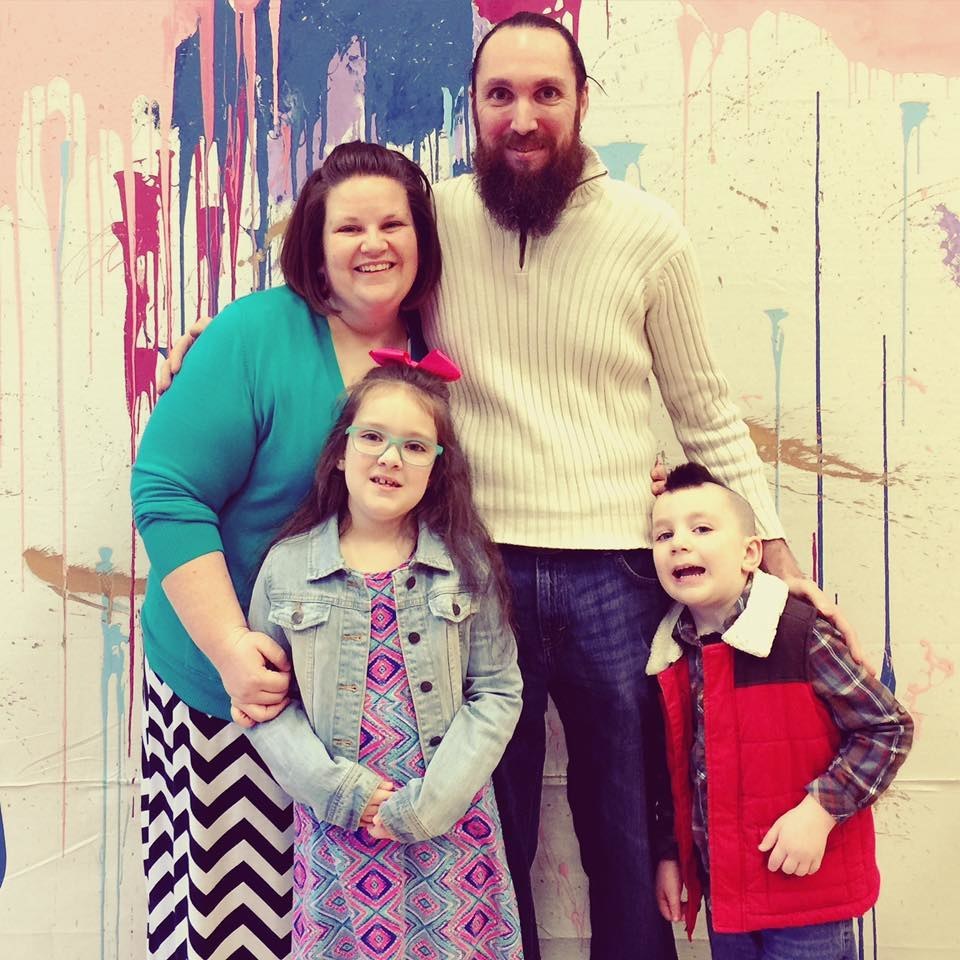 "What has happened is not lost on me," she said. "I just think our world needs that amount of joy right now."
"I think social media in and of itself can be bipolar," she said. "It can be incredible one day and it can be just an enemy the other.
"It's all how you use it and I love seeing that it's being used for an incredible, incredible thing with this video and they joy that it's bringing people."