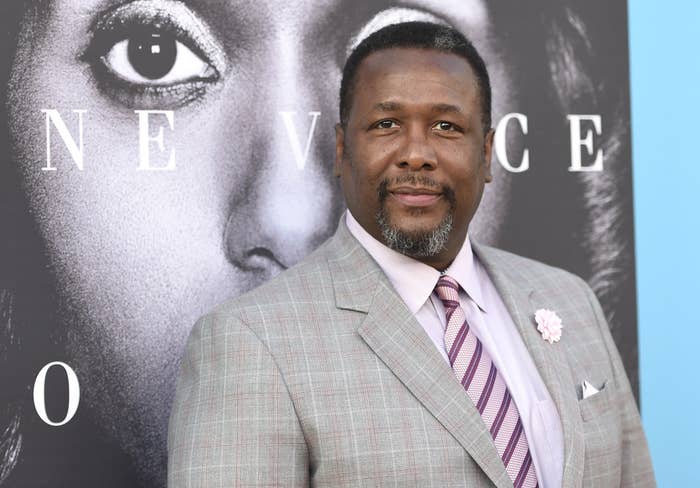 Wendell Pierce, the actor known for his roles in the HBO shows The Wire and Treme, was arrested Saturday in Atlanta after alleging getting into an altercation during an argument over politics.
The 52-year-old actor, who recently appeared as Justice Clarence Thomas in the HBO film Confirmation, was arrested at the Atlanta Lowes Hotel, where he was a guest, police told BuzzFeed News in a statement.
Pierce, who has publicly shared his support for Hillary Clinton, apparently got into a heated political discussion with a woman and her two friends in a hallway when things got physical and he allegedly started pushing and hitting her, according to a police report.
At one point, witnesses told police he tried pushing open the door to their hotel room and get inside.
The woman and her two friends declined medical treatment at the scene.
"The incident did not rise to anything significant so no special notification was made," police said in a statement. "Mr. Pierce made no indication he was famous nor did the officer inquire."
Pierce was released on a $1,000 surety bond, Fulton County jail records show.
A representative for Pierce did not immediately return a request for comment from BuzzFeed News.
The actor was scheduled to speak at the Rutgers University-Newark commencement on Wednesday, but the school announced Monday that he decided not to attend. He did not want to cause a distraction, according to the Associated Press.
News anchor Soledad O'Brien will be his replacement.
Pierce recently appeared as a guest on an episode of the BuzzFeed podcast Another Round.
UPDATE:
On Monday, Pierce said he regretted the "escalation" but disputed that what had been reported by police was correct.