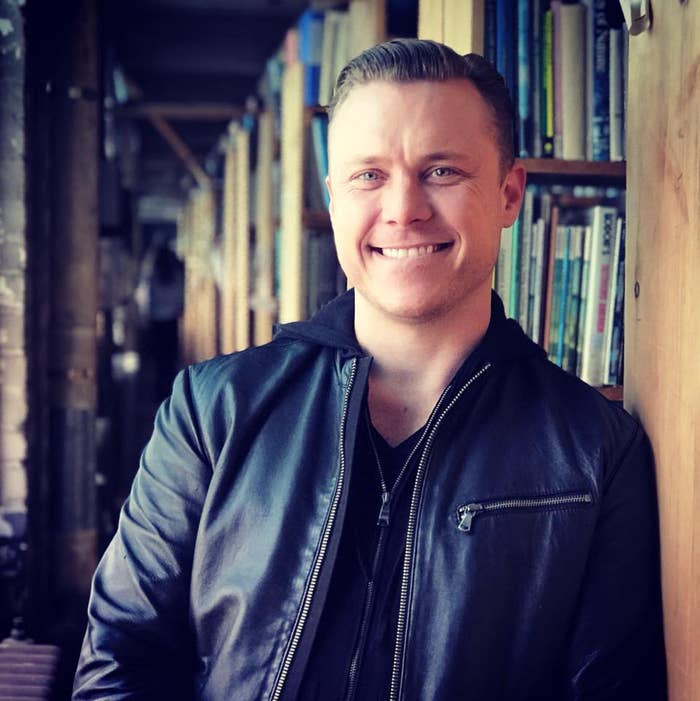 Bob Lee, a pioneer of financial technology who created the mobile payment platform Cash App, was stabbed to death in San Francisco on Tuesday, his family said. He was 43.
San Francisco police said in a statement that officers were called regarding a stabbing at around 2:35 a.m. in the city's downtown area, where they discovered a 43-year-old man with stab wounds.
He was subsequently taken to a local hospital but died from his injuries.
"No arrests have been made and this remains an active investigation," police said.
Officers did not name the victim, but his family identified him in statements on Facebook.
"I just lost my best friend," Rick Lee wrote about his son.
"Bobby worked harder than anyone and was the smartest person I have ever known. He will be missed by all those that knew him," he added.
"I'm so saddened and disheartened to lose my brother," Tim Oliver Lee wrote. "He really was the best of us. I was so fortunate to grow up with him, and I feel like I've lost part of myself."
Joshua Goldbard, the CEO of the payment company MobileCoin, where Lee had been working as chief product officer, also confirmed to BuzzFeed News that Lee had died.
"Our dear friend and colleague, Bob Lee passed away yesterday at the age of 43, survived by a loving family and collection of close friends and collaborators," Goldbard said in a statement.
"Bob was a dynamo, a force of nature. Bob was the genuine article," he added. "He was made for the world that is being born right now, he was a child of dreams, and whatever he imagined, no matter how crazy, he made real."
Lee began working at Google in 2004 as a staff software engineer and was soon working to develop the Android mobile operating system.
In 2010, Lee began working as the first chief technology officer at Square, the e-commerce company created by Twitter cofounder Jack Dorsey that is now known as Block.
It was there that Lee created what is now known as Cash App, which allows users in the US and UK to send money to one another via their mobile phones.
In a podcast interview, Lee said he created the service as a side project because he had been frustrated with how difficult it was to get money out of PayPal and because he believed there was a market for peer-to-peer payments.
As a father, he said he also wanted to be able to pay his children's babysitter without having to stop at an ATM to get cash out.
"It was a lot of fun. It was a great learning experience, and it was interesting to come in with a fresh perspective and to question assumptions that other people were making," Lee said.
"The best ideas aren't obvious until they are — and then they're very obvious," he said.
Lee later joined MobileCoin, first as an investor and adviser, and later as the company's chief product officer.
"Bob surely had an impact that will last far beyond his short time on earth," Goldbard said. "This may sound impressive, but Bob's real resume is the hearts and minds he touched in his time on earth. Bob's legacy is the feeling that you can make a difference if you try, and of course his amazing children."
UPDATE
This story has been updated with comments from Bob Lee's family.