This is the Nike factory store at the Seattle Premium Outlets in Tulalip, Washington.
And here's what the store looked like late on Black Friday when people were done pillaging the place after an all-night shopping extravaganza.
Video posted to social media showed aisle after aisle full of upturned orange sneaker boxes as people scoured the store, hunting for deals.
Seattle resident Larry Downer decided to visit the store quickly to buy a pair of basketball sneakers for his young son —but when he walked in, he couldn't believe his eyes.
"I thought there was an earthquake that happened," he told BuzzFeed News. "It was unreal."
"We start walking through from aisle to aisle, and you're walking over orange boxes everywhere," Downer said. "People were just kicking stuff out of the way."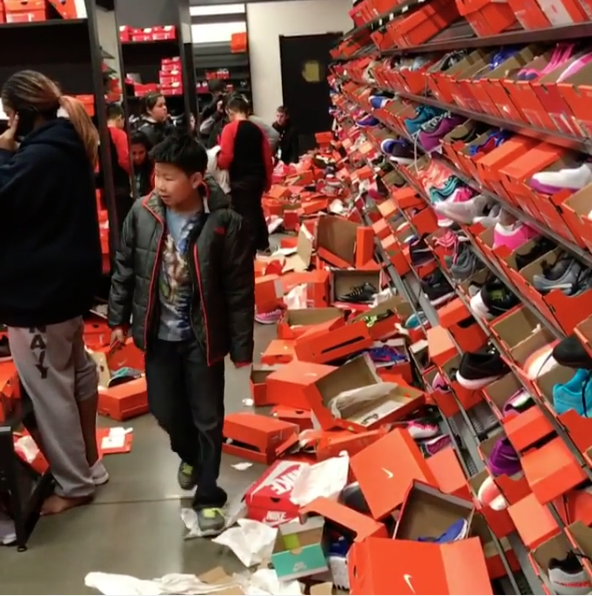 He pulled out his phone and started recording the chaos, capturing this woman practically swimming her way through a sea of orange boxes.
A store worker referred a request for comment from BuzzFeed News to Nike's corporate office, but one worker, who wished to remain anonymous, said an estimated 20,000 people passed through the store between 8 p.m. Thursday and 10 p.m. Friday.
"People [were] not putting anything back in the right place at all the whole time we were open," the employee said, calling the whole scene "Jurassic Park crazy."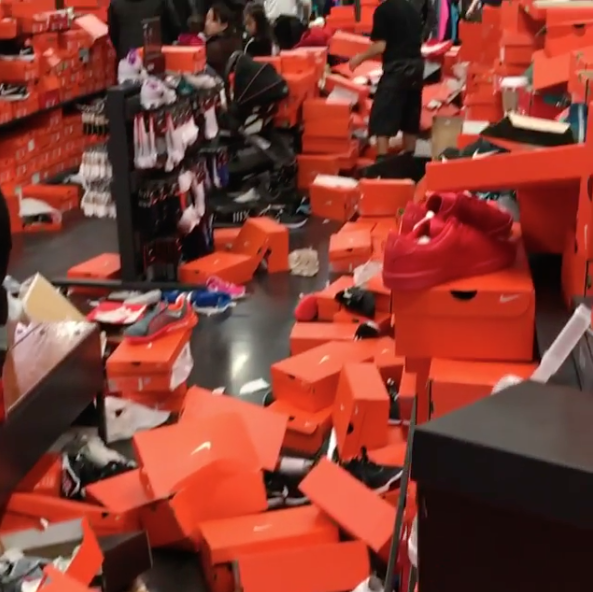 Larry Downer said the staff appeared to be "overwhelmed" by the chaos.
"Seeing little kids kicking things to the side with disregard — that kinda bothered me," he said. "As parents were swimming through it, the kids had the same reaction."
A timely reminder to spare a thought for the unsung retail workers of America. 🙌