Azealia Banks Clashes With Flight Attendant, Calling Him A "Fucking Faggot"
Video of the incident was obtained by TMZ.
Footage has emerged showing rapper Azealia Banks clashing with a flight attendant on a Delta flight early Tuesday morning as she tries to disembark from a plane before calling the airline employee a "fucking faggot."
According to a source who spoke to TMZ, Banks became irate when another passenger, seated in a row closer to the exit, prevented her from leaving the flight after it landed in L.A. from New York after midnight.
She reportedly tried to squeeze past the man, but was prevented from doing so and became angry. She spat in the man's face and punched him in the face, a witness told TMZ.
A flight attendant was said to have tried to calm Banks, but she became angry when he grabbed her bag.
Banks, who has a history of using the gay slur, can repeatedly be heard yelling for the flight attendant to give her her luggage, reportedly after she clashed with another passenger who had blocked her from exiting.
Here's a transcript of what can be heard in the video:
Banks: Give me my bag! OK, did you see him? Did you see him? No!
Attendant: You cannot do that on this airplane!
Banks: Give me my bag!
Attendant: No!
Banks: Give me my bag! Give me my bag!
Attendant: Stop it!
Banks: Give me my fucking bag!
(Pilot arrives)
Pilot: Ma'am. Ma'am
Banks: Ma'am. Ma'am, I'm sorry. I was coming through and he goes, 'Wait,' puts his hand in my face, and pats his bag. And I'm like, 'Come on, you see me trying to get off the plane.' Then he pushes me back to let her through when I'm trying to get off the plane!
Pilot: I understand.
Banks: I'm trying to go home.
Pilot: Everybody wants to go home.
Banks: (to flight attendant) Give me my bag. Fucking faggot!
Banks's representatives did not immediately return a request for comment, but a Delta spokesperson told BuzzFeed News the airline was investigating the incident. "We are aware of the situation and are looking into it," Brian Kruse said.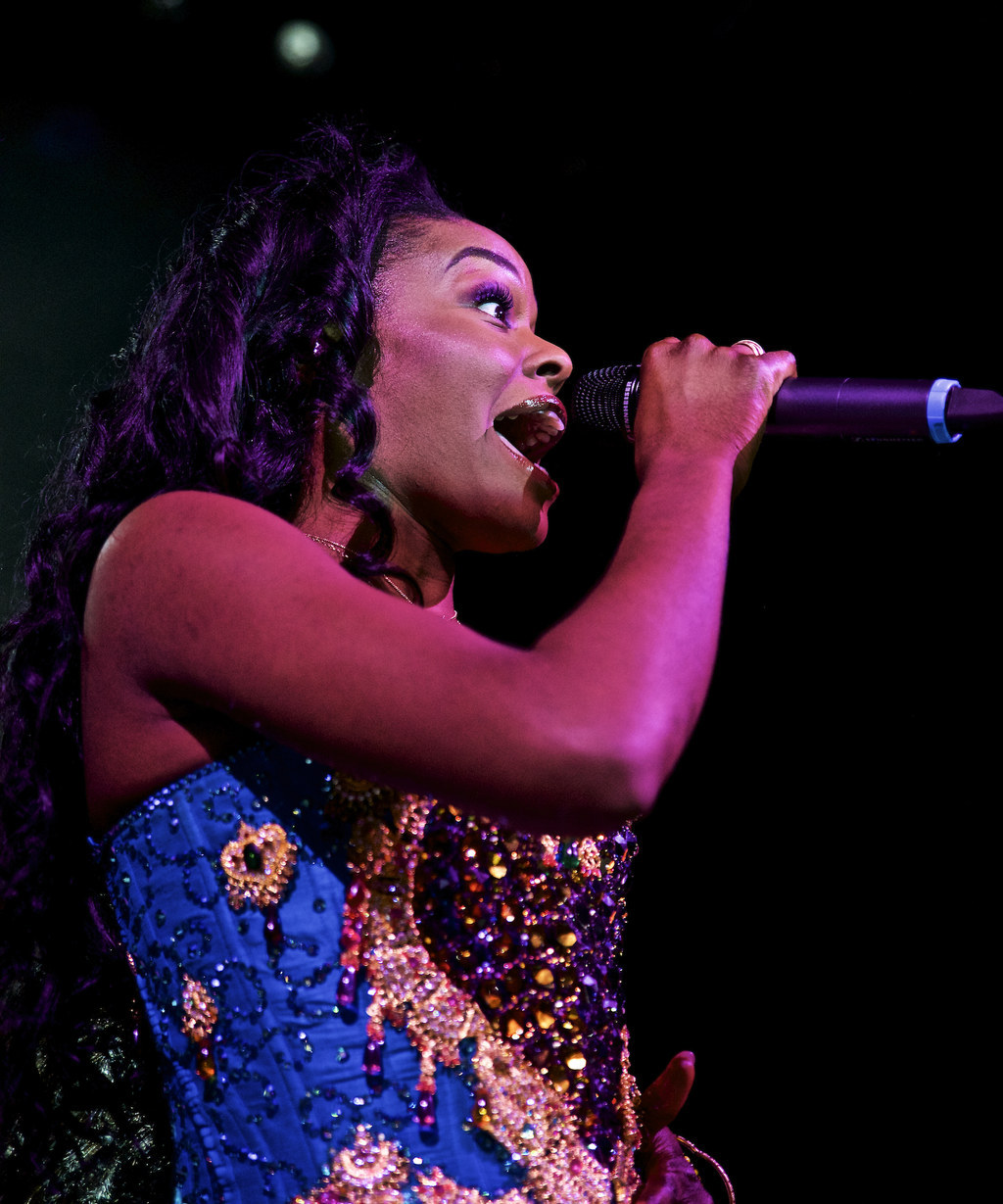 Banks locked her Twitter account, but retweeted a man who defended her.


On Twitter, people criticized Banks for using the homophobic slur.
But others defended her actions...
Banks was defiant in the face of criticism, calling it "fake outrage."

She later unlocked her account and called the Delta employee a "bitch ass flight attendant."