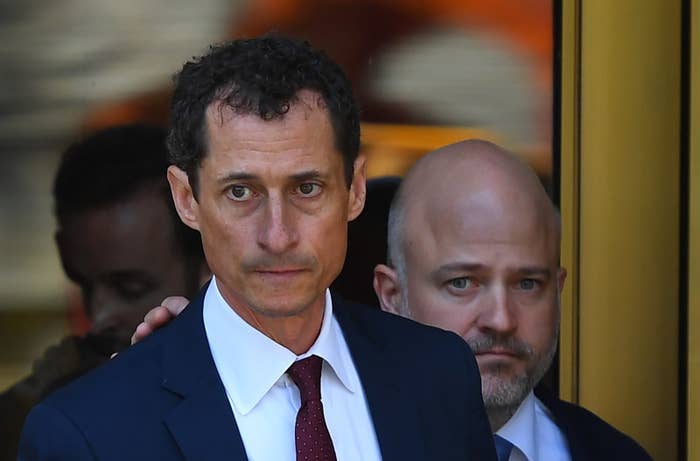 Disgraced former congressman Anthony Weiner is facing jail time after pleading guilty in federal court in New York City on Friday in connection with a sexting case involving a teenage girl.
As part of a plea agreement, Weiner surrendered to the FBI on Friday morning before pleading guilty to one count of transferring obscene material to a minor.
The 52-year-old former New York representative admitted to sending lewd messages to a 15-year-old girl between January and March last year, including sexually explicit images and directions to engage in sexual conduct.
"I am guilty, your honor," Weiner told US District Judge Loretta A. Preska before breaking down in tears.
By pleading guilty, Weiner agreed to register as a sex offender. Under the plea, he agreed to a possible sentence of 21 to 27 months in prison, but the judge could decide to sentence him to as much as 10 years in jail.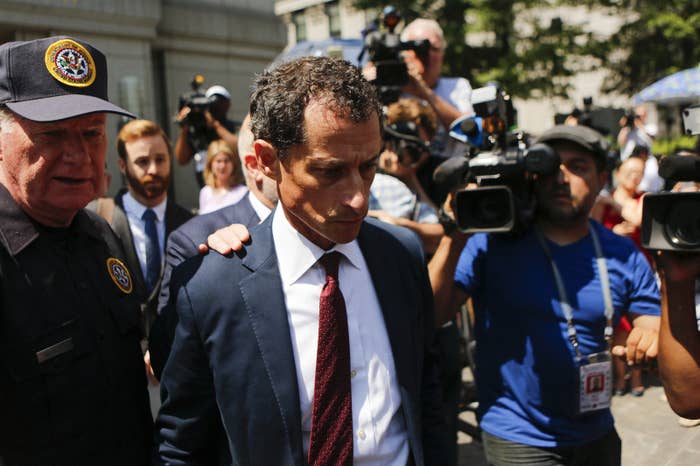 Weiner was released on bail pending a sentencing hearing scheduled for Sept. 8. He agreed not to leave New York state before sentencing and has surrendered his passport.
As part of a statement he read in court, Weiner said he had "destructive impulses" that had "destroyed [his] life's dream of public service."
He said he knew his "obscene communications" were "as morally wrong as [they were] unlawful."
"I accept full responsibility for my conduct," he said, crying throughout his statement. "I have a sickness, but I do not have an excuse."
He also apologized to the teen girl and "to everyone I have hurt."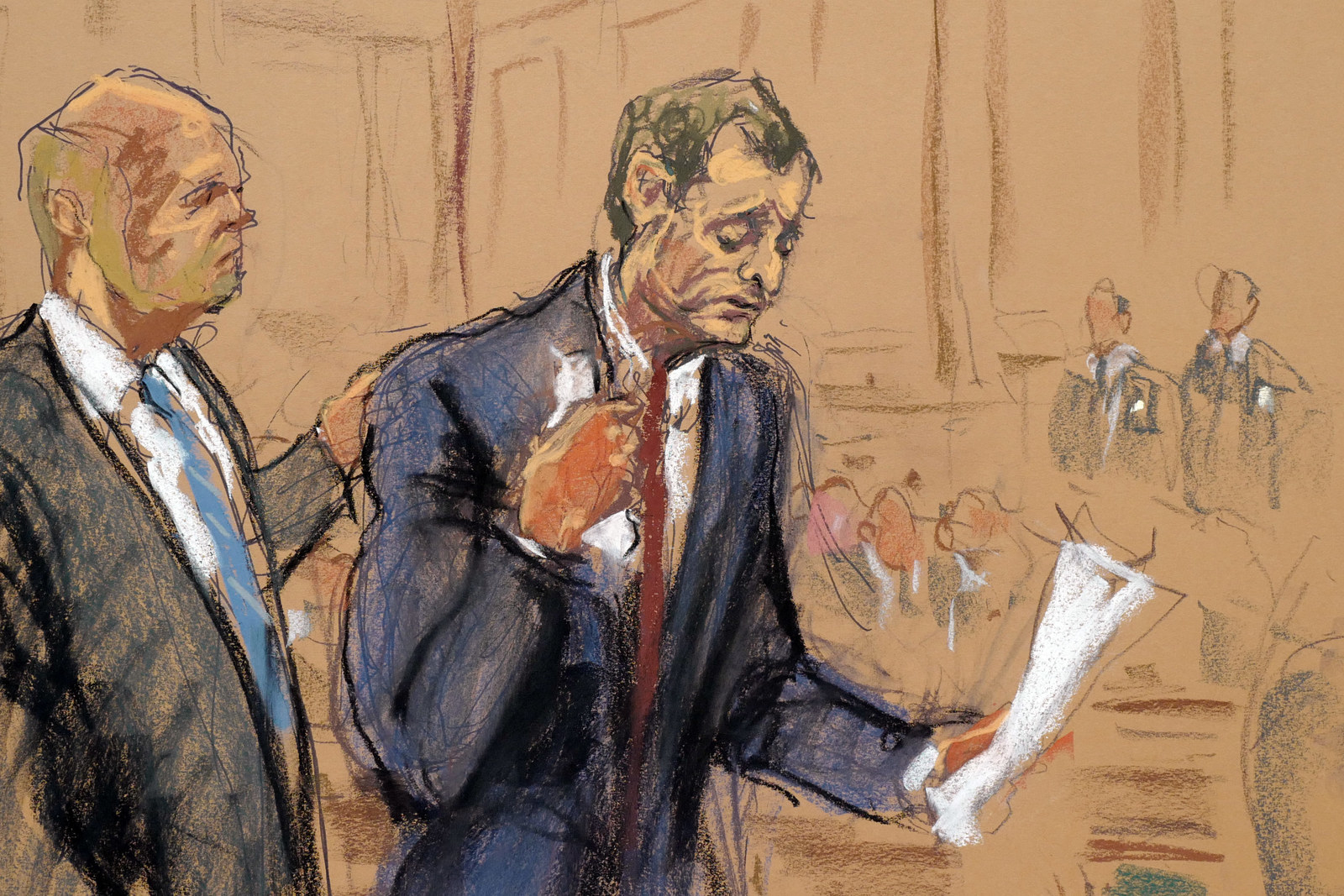 After leaving court, Weiner hurriedly entered a black SUV and sped away, avoiding questions from reporters.
"Weiner's conduct was not only reprehensible, but a federal crime, one for which he is now convicted and will be sentenced," said Acting Manhattan US Attorney Joon H. Kim in a statement.

The teenage girl and her father, whom BuzzFeed News interviewed in October, said they have no comment.

The girl first went public with her story in an interview with the Daily Mail in September, sharing messages with the website in which Weiner appeared to tell the teen he woke up "eager," was trying to "[conjure an] image" of her showering, and thought her getting dressed for the gym "[sounded] alluring."

The teen also said the two also had Skype conversations in which Weiner reportedly asked her about masturbation and requested she undress. He also allegedly shared pornographic videos with her.
Weiner told the website he was "filled with regret and heartbroken," but said he had also been the subject of a hoax.
"I have repeatedly demonstrated terrible judgement about the people I have communicated with online and the things I have sent," he said.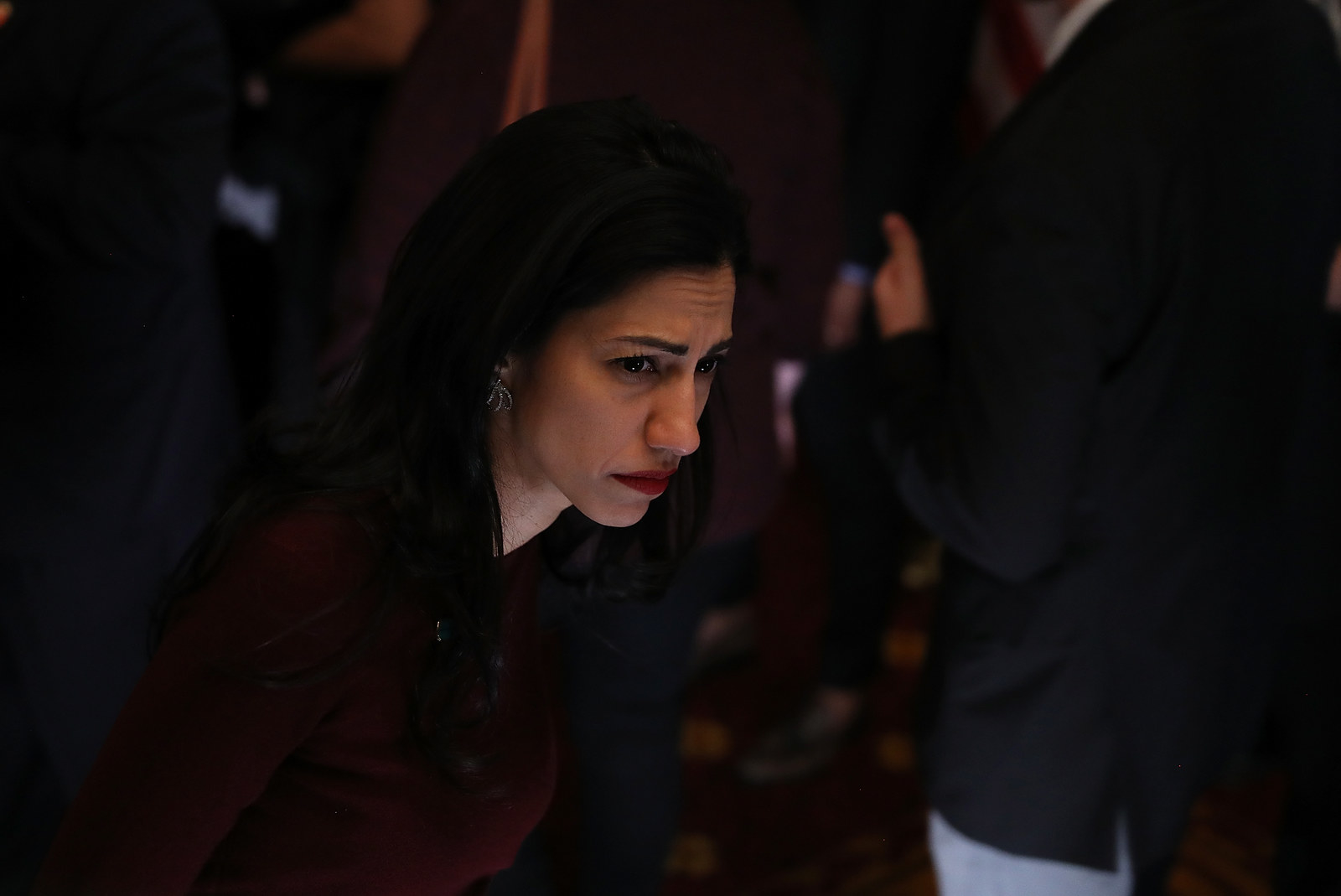 Agents investigating the case in October found previously undiscovered emails from Hillary Clinton on a computer belonging to Weiner, who is married to Clinton aide Huma Abedin. She separated from her husband in September when the New York Post published raunchy photos it obtained that Weiner allegedly sent to another woman. One of the pictures showed the congressman's crotch, with the couple's young son visible in bed next to him.
FBI officials said this month that they believed that most of the emails ended up on Weiner's computer when Abedin backed up her phone, and only a "small number" were manually forwarded to Weiner for printing purposes.
After the emails were discovered, former FBI director James Comey went public with the renewed Clinton investigation, just days out from the presidential election, but officials ultimately declined to bring any charges against the Democratic candidate. Clinton has blamed the Comey announcement for part of her loss, and the White House has said President Donald Trump fired the FBI director in part due to his handling of the investigation.
The teenage girl told BuzzFeed News in October she was upset that the bureau gave her no warning that her case would be thrust into the national spotlight and tainted with electoral politics.
"The FBI asked for me to speak to the media as little as possible. I have tried to stay quiet, but Comey has upset me," the teenager told BuzzFeed News. "The last thing that I wanted was to have this become political propaganda."
This is a developing news story. Check back for updates or follow BuzzFeed News on Twitter.