23 Injured As Air Canada Jet Slides Off Runway
The incident occurred at Halifax International Airport in Nova Scotia.
Twenty-three people were injured early Sunday after an Air Canada passenger jet slid off the runway upon landing in the city of Halifax, Nova Scotia, the airline said.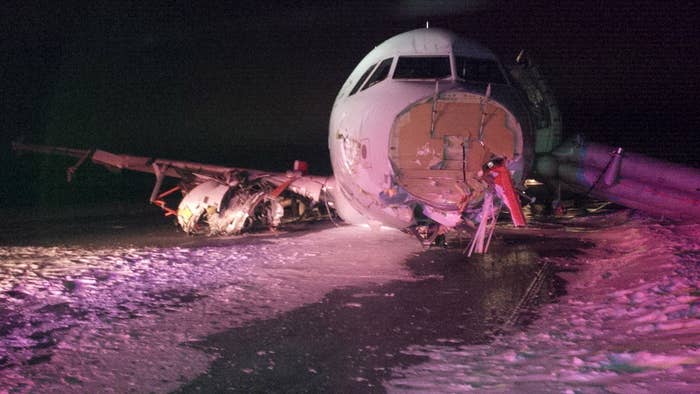 The incident occurred around 12:43 a.m. local time after the Airbus A320 landed on its journey from Toronto carrying 133 passengers and five crew members.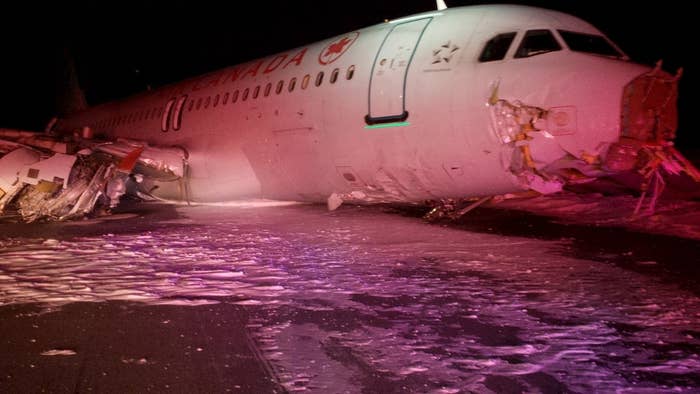 The airline said all those on board flight AC624 managed to exit the plane, but said 23 people were taken to local hospitals after sustaining "non-life threatening injuries."'
"Eighteen passengers of the 23 passengers and crew admitted to area hospitals for observation and treatment of minor injuries have been released from hospital," the airline later said in a statement.
"Air Canada will be cooperating fully with authorities in their investigation," the airline said.
Canada's Transportation Safety Board said it had sent a team of investigators to the Halifax airport to investigate the incident.
Photos released by the T.S.B. show the plane laying on its fuselage with its emergency slide inflated.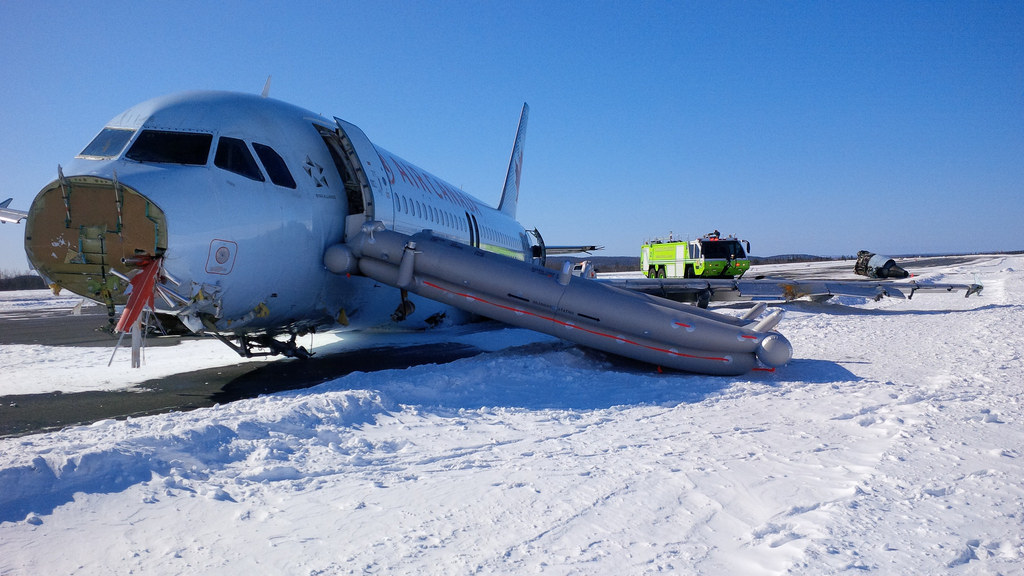 The wing on the plane's right side appears heavily damaged.