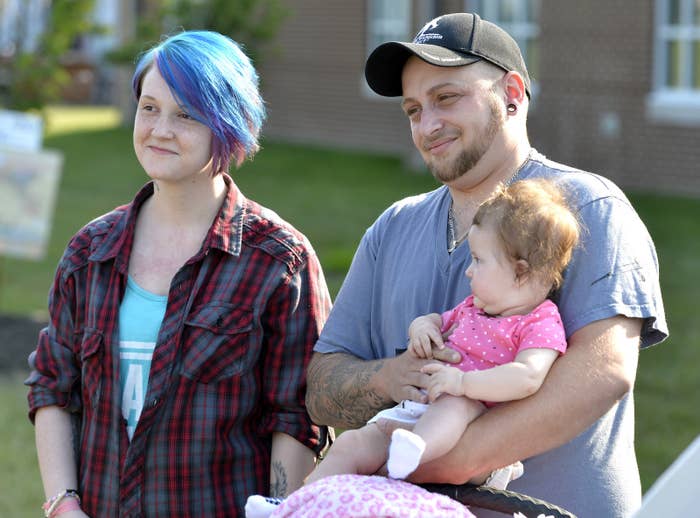 The Kentucky county clerk who has petitioned the Supreme Court to be exempted from performing same-sex marriages due to her religious beliefs signed a marriage certificate for a transgender man and his pansexual wife earlier this year.
Rowan County Clerk Kimberly Davis ordered her staff to stop issuing any marriage licenses in the wake of June's historic Supreme Court decision in favor of nationwide marriage equality because she objects to having her name appear on the documents for religious reasons.

However, on March 2 of this year she signed a marriage certificate for Alexis and Camryn Colen, presumably unaware that Camryn is a transgender male.
"I, Kim Davis, Clerk of the County and State aforesaid, do hereby certify that the above and foregoing is a true and correct copy of the Marriage Certificate as recorded," reads a copy of the State of Kentucky marriage certificate that was signed by Davis and provided to BuzzFeed News.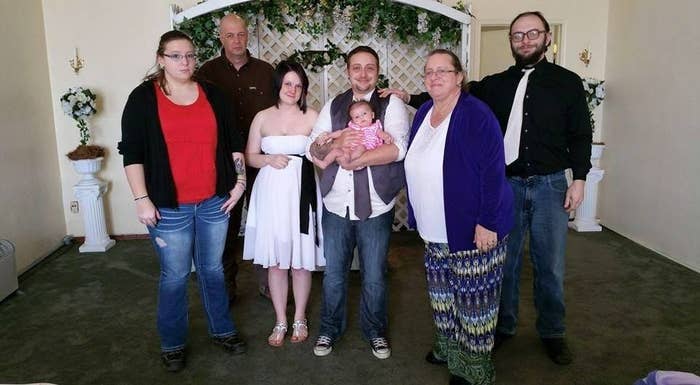 Camryn told BuzzFeed News the couple chose to go public with their gender and sexual identities in order to push Davis to begin recognizing same-sex marriages.
"[Davis] needs to understand that love is love no matter who it is: gay, straight, black, or white," Camryn told BuzzFeed News. "She saw me and my wife come in as what she thought was just a straight couple that were in love and wanted to get married. Why can't others be seen like that?"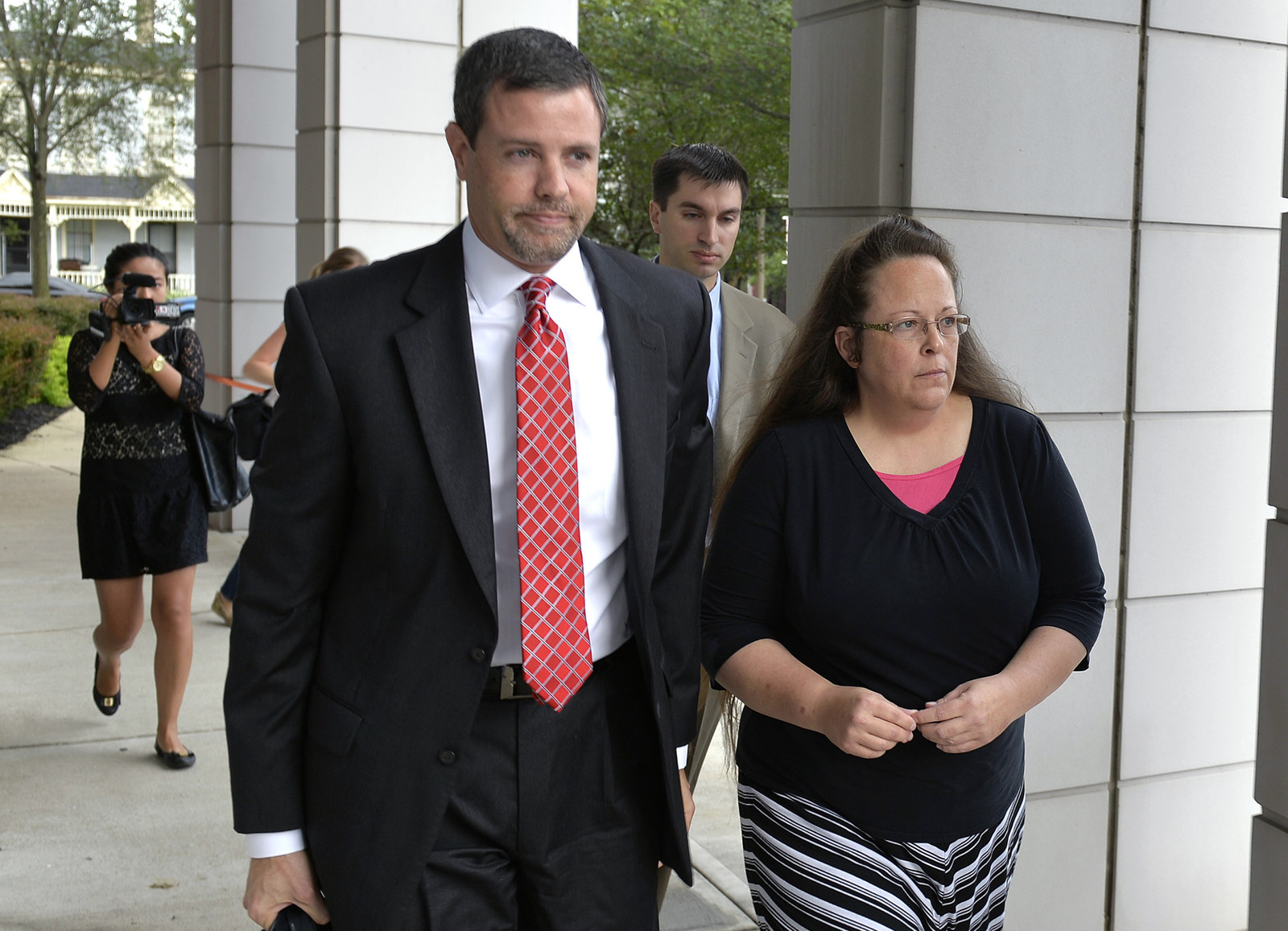 Camryn, originally from Zanesville, Ohio, was once deployed to Iraq as part of the Texas Army National Guard. He was present at the Fort Hood base in Texas during the 2009 shooting in which a U.S. army major fatally shot 13 people and injured 30 others.
He now works as a delivery driver in Morehead, Kentucky, and is recovering from post-traumatic stress disorder, in addition to back and neck injuries sustained during training. His wife, Alexis, is a stay-at-home mom who also receives a carer's allowance to help look after Camryn.
The couple were among a group of protesters outside the clerk's office in Morehead on Saturday.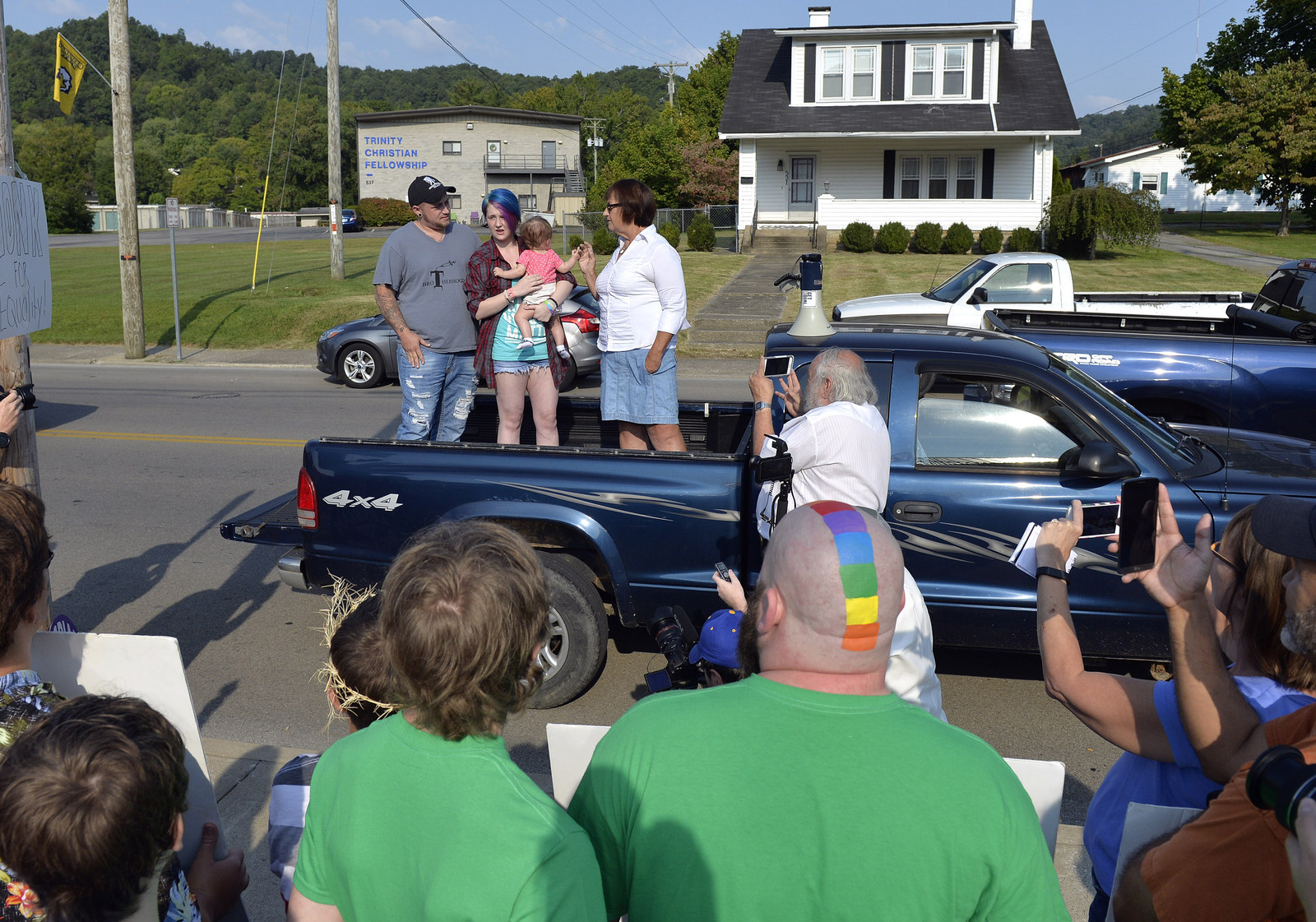 He said that since going public the couple had received "massive amounts of support" from local LGBT couples who had been denied marriage licenses in the county.
"It was one thing to have the government say no to your marriage, but to have one person do it is something else," Camryn said.
Davis' attorney, Mat Staver, told BuzzFeed News he would not disturb his client with a request for comment over the weekend.