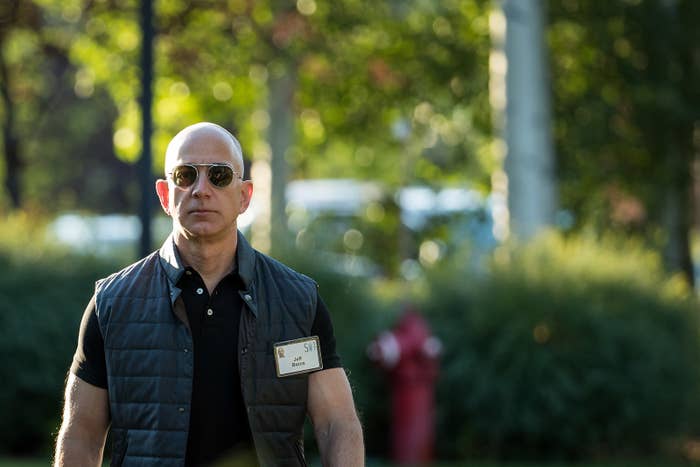 This afternoon at 1 p.m. PST, the American Civil Liberties Union and its community partners plan to hold a press conference and deliver a petition with thousands of signatures to Amazon headquarters in Seattle, asking the tech giant to get out of the surveillance business, ACLU has exclusively told BuzzFeed News.
The move comes in the wake of ACLU's investigation that found that Amazon has been pitching its facial recognition technology Rekognition to law enforcement agencies to surveil citizens. ACLU will also deliver a letter signed by Amazon shareholders that asserts that the company's involvement in the surveillance business is bad business for Amazon.
"This is about people — human beings — that are impacted by this tech that will supercharge surveillance and undermine civil rights, if it's widely adopted," Shankar Narayan, technology and liberty project director of the ACLU's Washington branch, told BuzzFeed News in an interview.
Amazon did not respond to an on-the-record request for comment from BuzzFeed News. But in May, in a statement, an Amazon Web Services spokesperson said, "Quality of life would be much worse today if we outlawed new technology because some people could choose to abuse the technology. Imagine if customers couldn't buy a computer because it was possible to use that computer for illegal purposes?"

Other groups are demanding that Amazon stop its Rekognition technology too.

Narayan said that Amazon's responses rang hollow. "A better response would be to talk about the company's responsibilities," Narayan said. "It's incumbent on the vendor [of the facial recognition technology] to seek out communities who might be impacted. … If those communities are saying this is not a technology that should be in the hands of government, Amazon can take that seriously."
Reports from multiple civil rights groups and academic organizations have shown time and again that facial recognition technology disproportionately affects people of color. Narayan said that the community groups going along with its petition have been "drawn from all areas" and include Muslim and Latino communities, immigrants, laborers, various faith groups, and groups concerned with digital corporate responsibility. "The hope on Monday is to showcase diversity in this space," Narayan added.

"What we're saying here is facial recognition takes the game to a whole new level," Narayan said. Since facial recognition technology is invisible, he pointed out, it's possible that you'll never know if the tech will be used against you in protests and in places of worship. It could even deter people from participating in gatherings in the first place, Narayan said.
"We need a better deal where large tech companies like Amazon actually start with communities and ask about the impact of their technologies before they start wholesale rolling them out," Narayan said. "And it's not just about community engagement, but public transparency and public approval around these technologies."