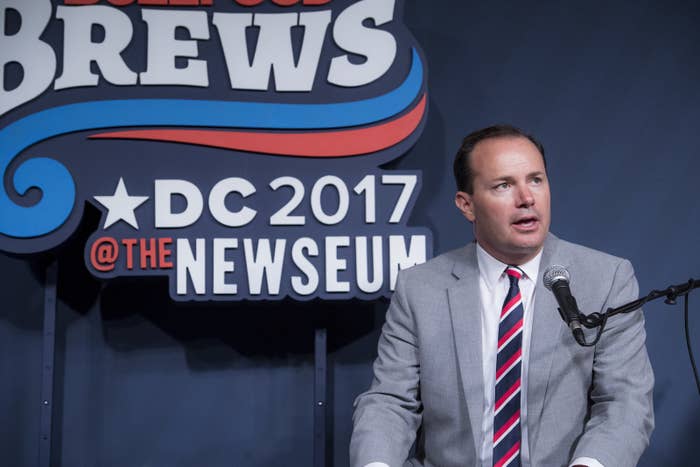 WASHINGTON — Utah Sen. Mike Lee called for a vote on criminal justice reform — and put the blame at the feet of Congressional leadership for why there hasn't been one.
"The shortest answer to that question is it hasn't come up for a vote because the people who are responsible for scheduling the votes have not scheduled the vote," Lee said at BuzzFeed Brews, an interview series of newsmakers held at the Newseum here in Washington.
Lee called out his own leadership — Majority Leader Mitch McConnell — and Democratic Leader Harry Reid for not prioritizing the vote.
Lee, who said he believed the bills would pass overwhelmingly in both the House and the Senate; by and large, the Senate bill Lee is pushing seeks to reduce minimum mandatory sentences for nonviolent offenders.

Lee said he didn't believe high profile shootings in the US had changed the calculus or urgency to pass a bill.
"Anytime one of these horrible events occurs, it's a reminder to all of us that we need to do whatever we can to elevate our public discourse and dialogue about ways that we can discourage violence, encourage all members of our society to seek peaceful outcomes to difficult situations," Lee said.
McConnell has been noncommittal about bringing it up for a vote, while House Speaker Paul Ryan said on Monday he'd like to see it happen in this Congress, which would most likely happen in the lame duck session.