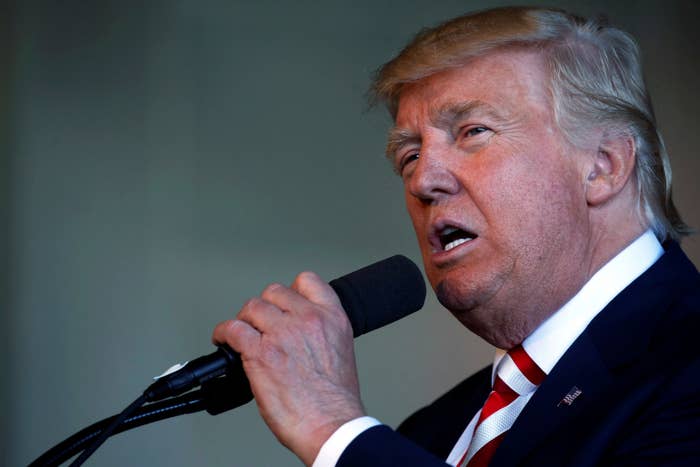 LAS VEGAS — A new ad by pro-Clinton Super PAC Priorities USA hits Donald Trump on his claim he is "the least racist person." The ad is part of a multi-million dollar ad buy in three states a spokesperson said.
The title of the ad — "Least Racist" —is from an interview Trump gave to CNN's Don Lemon during the Republican primary. Lemon asked Trump directly if he was racist, or bigoted in any way.
"I am the least racist person that you have ever met," Trump said. The ad, which highlights how Trump has responded harshly to protesters at his rallies, including encouraging violence, will play in Ohio, North Carolina and Florida.
Priorities USA strategist Jeff Johnson said in a statement. that Trump's assertion that he's 'the least racist person' is "laughable and insulting,"

"Donald Trump has refused to denounce KKK leader David Duke, has referred to blacks as 'my African American,' and has insinuated that all African Americans live in poverty, have horrible schools, and no jobs. We know that someone who uses such divisive and dangerous rhetoric is unfit to be president, and Priorities USA will continue to hold Trump accountable now through Election Day.
The ad is meant to convey to voters that "Donald Trump's claim that he's the least racist person is insulting because he's trafficked in racism and bigotry throughout the campaign and his career," Priorities USA spokesperson Justin Barasky said in an email to BuzzFeed News.