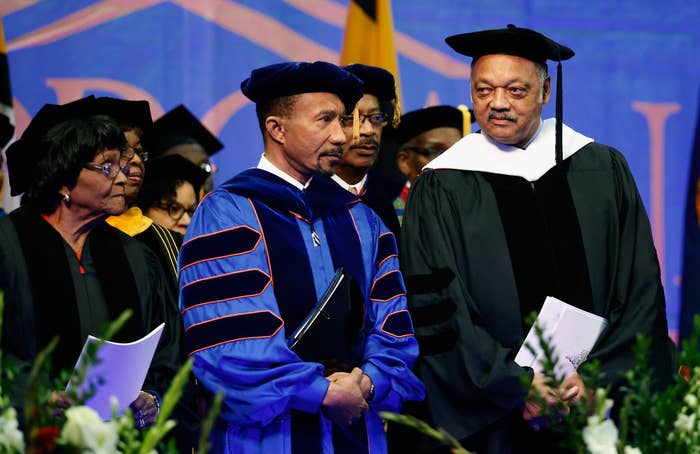 WASHINGTON — Kweisi Mfume, the former president and CEO of the NAACP and member of Congress will announce his endorsement of Hillary Clinton for president today, a Clinton campaign official confirmed to BuzzFeed News.
The long rumored endorsement by one of the most visible civil rights leaders of the 1990s comes at the beginning of a busy week for Clinton, full of engagements in South Carolina. On Tuesday, Clinton will campaign with Sybrina Fulton, Geneva Reed-Veal, Gwen Carr, Maria Hamilton and Lucia McBath — all mothers of victims of police brutality who have endorsed her.
Both Clinton and Sanders will campaign in South Carolina during the run-up to the Democratic primary there, to be held on Feb. 27.
"For decades, Hillary Clinton has demonstrated her commitment to fighting for Black and Latino communities in both deed and action," Mfume's endorsement reads. "She is a proven leader with a long record of working for everyday people and getting the job done. She has been a remarkable colleague and friend who I know and trust."
Mfume's endorsement of Clinton implies she's better suited to take on the eventual Republican nominee, saying "there is too much at stake in this election to give it away."
"I served in Congress with Bernie Sanders and know him to be a likable guy, but I know that Hillary understands our struggles first hand."