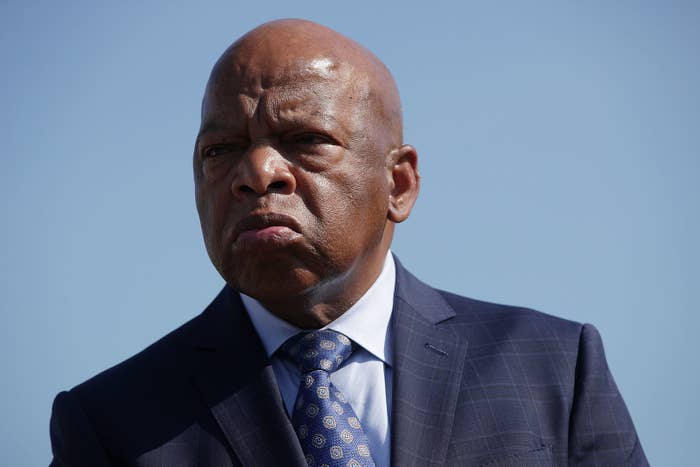 Georgia lawmaker Rep. John Lewis said he gets taunted in public, recalling a specific account of boarding a plane where someone was shouting "Trump!" at him.
On Lift Every Voice, a new podcast by Sen. Cory Booker, Lewis said the taunt happened on a recent flight he had taken from Atlanta to Washington.
"I was coming back to Washington on Sunday night," Lewis said. "I was on a flight from Atlanta. And I'm walking down the aisle and the gentleman said as loud as he could, 'Trump!' So I didn't — I just kept walking. I didn't say anything. And sometimes I'm walking in the airport in different places. I guess [people think] they're getting to me or harassing me. But they don't understand... I've been called many, many things. But I'm not going to let anything get me down. I'm going to keep walking, keep moving."
Lewis worked closely with Dr. Martin Luther King in the days of the civil rights movement. On the podcast, he talked about his career in the movement and philosophies that have guided his life's work. As a lawmaker in recent years, Lewis's accounts of the movement have served as a living history. In 2016, BuzzFeed News reported that Lewis has acknowledged that the movement discriminated against women.
Last summer, Booker and Lewis staged a sit-in on the steps of the US Capitol. The 40-minute interview seemed to show something of a bond between the two lawmakers. "You are my hero," Booker said, thanking Lewis for being a mentor to him. Lewis cut him off and said, "I just try to help out."