Hampton University Will Skip RNC And DNC Conventions, Citing Safety Concerns
A program at the historically black university giving students the chance to cover both the RNC and DNC conventions was canceled by the dean of the Scripps Howard School of Journalism and Communications.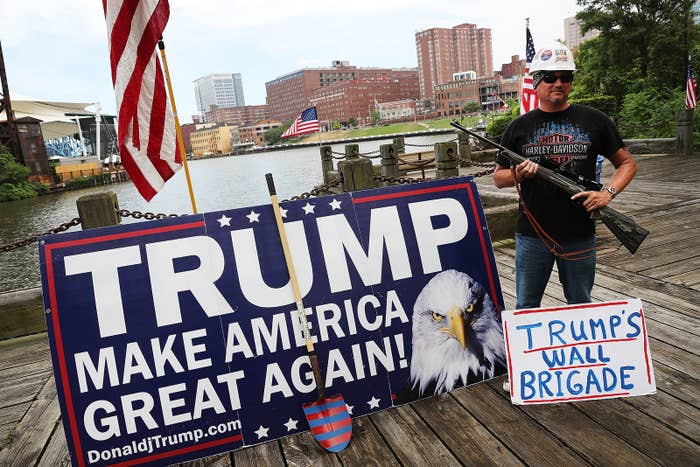 CLEVELAND — A 50-student trip to both conventions has been canceled by administration officials of a historically black college citing security concerns.
In a memo made available to BuzzFeed News, Hampton University's Scripps Howard School of Journalism and Communications (SHSJC) Dean B. Da'Vida Plummer said there were "unresolved personnel, operational, and planning issues related to the project discovered in the final hours of vetting the safety and security of the student experience" and that the decision to skip both conventions "was made after thoughtful consideration with the safety of our students being the university's number one priority."
The school was to host a townhall on prison reform and energy at Case Western Reserve University on Tuesday. A new invite was released on Monday saying a new event would take place at the Holy Trinity Church & Cultrual Arts Center on Thursday.
On July 11, Case Western said it would reduce campus activity during the RNC in light of violence in Minnesota, Baton Rouge, and Dallas. "Last week's tragedies have horrified us all and raised profound questions for our country," a release read, adding the RNC was "expected to draw dozens of protests" and "could see a significant degree of conflict."
The convention project is the culmination of a year of planning by assistant professor Carol Angela Davis, who is the school's Scripps Howard endowed professor. Davis also took students from High Point University in North Carolina to both conventions 2012.
SHSJC billed the program as students getting the "unique opportunity to participate in and report on one of the more fascinating, divisive and potentially historic presidential contests in years" according to a release by PR firm Burson-Marstellar, which partnered with the school to sponsor the program.

The town hall, which was to cover "policing and criminal justice reform, climate change and energy policy" according to a release, was to include Trump surrogate Omarosa Manigault and other notable black Republican activists.