Clinton Campaign Looking For "Best Fit" From Sanders Camp
The Clinton campaign began hiring from Sanders's camp this week — and there may be more on the way.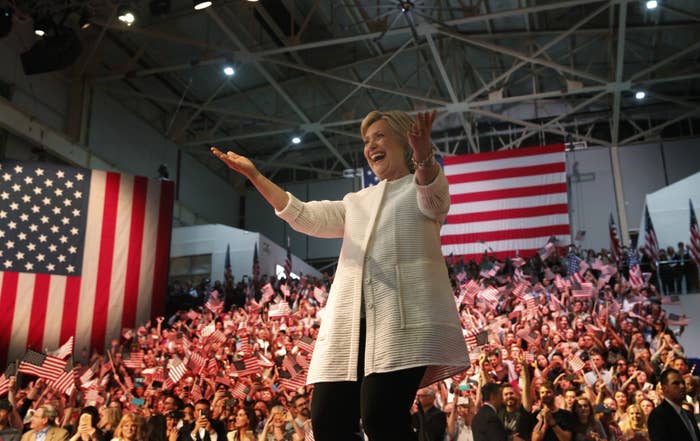 WASHINGTON — Clinton staffers have begun talks with some Sanders campaign operatives, including black outreach staffers, about joining the presumptive nominee's campaign.
Three members of the Sanders campaign who spoke with BuzzFeed News on the condition of anonymity said they fielded calls from aides close to Clinton congratulating them on running a strong campaign.
The Clinton campaign has already hired Kunoor Ojha, a former Sanders aide, to join a new millennial engagement program.
Inside the campaigns, the outreach is viewed as more than a bridge-building exercise. Some Sanders staffers began reaching out to the Clinton campaign in recent weeks when it became clear that the delegate lead was insurmountable, two sources close to the Clinton campaign said. The Clinton campaign has started to identify campaign staffers on Sanders team that might be a good fit from a messaging or tactical perspective, according to a person familiar with the outreach. Whether it's in Brooklyn or in one of the states, Clinton's team is working to get a sense of where people who might come over can be most effective.
"They are sensing what people's strengths are especially in the states," the source said. "It's about trying to determine where there is a best fit."
"It's an important part of the process," a Clinton aide said, pointing to what the candidate has said praising the work Sanders and his team has done. "You want to engage that talent and engage those ideas, and hiring and becoming one team is part of that."
The aide said a big step will be when Sanders, who has cut hundreds of staffers across the campaign in recent weeks, himself begins to say publicly his supporters should get behind Clinton. It's why the endorsement of Sen. Elizabeth Warren is important on the surrogate level — she is a person Sanders supporters respond to and respect.
To the Sanders aides, joining Clinton's general election coalition is an opportunity to continue Sanders's message in the general — and speak directly to his supporters. "No one knows our supporters better than we do," a Sanders aide said.