Chris Christie Is A "Mercenary"
"I go to places where we can win." The New Jersey governor campaigns, while people eat pancakes, for Maryland's gubernatorial pick.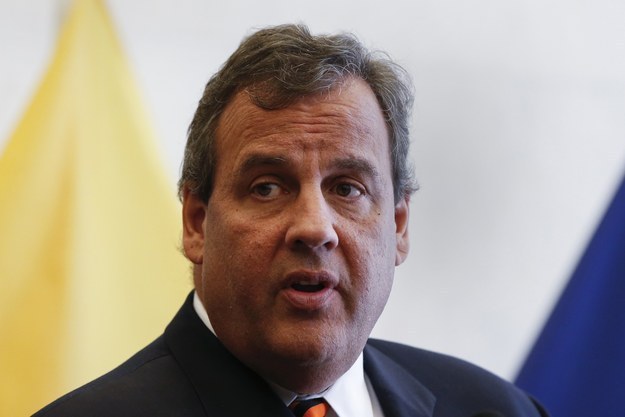 BETHESDA, Maryland — Even in the midst of a tighter-than-expected governor's race, Gov. Chris Christie's presidential ambitions are still the biggest draw.
The New Jersey governor appeared with Larry Hogan, Maryland's Republican gubernatorial hopeful, at the Original Pancake House here in Bethesda, right outside of Washington.
Christie entered to an eager audience, ready to talk. Hogan is not the brand of retail politician that Christie is — he played it safe as he glad-handed unsuspecting patrons, awkwardly commenting back to back to back about their food.
"Those pancakes look delicious!" he exclaimed to one.
He commented on another's eggs Benedict.
"How's that bacon? That bacon's pretty good, huh?"
The breakfast event, populated by Hogan supporters, followed a fundraiser at private residence in the wealthy enclave of Potomac. Few gubernatorial candidates need Christie's popularity as much as Hogan, as he faces the uphill — but not completely impossible — battle of defeating Anthony Brown in the deeply blue state of Maryland.
Even Hogan himself said his would be the biggest upset in the country. Christie suggested Obama's campaign appearance with Brown earlier this week was evidence Hogan has momentum leading up to two weeks before the election. (In a bit of a weird twist, a picture of President Obama and Brown from
Sunday's event in Prince George's County was still making the rounds on a flat-panel TV in the room.) Christie said his victories in New Jersey, a blue state, was evidence that a Hogan can make an impact. "I'm here to show people that I'm living proof that it can not only happen once, it can happen twice."
Sporting a leaner physique — more than once, a supporter yelled out that he looks "great" — Christie deflected a question from a reporter about whether he would run for president.
"I think he'd make a terrific president," eliciting cheers from supporters charged up on coffee and syrup. "I can't think of anybody who's done a better job as governor. I'm not just saying this because he's here with us this morning."
Christie seemed exasperated by the praise. But part of Christie's appeal as he crisscrosses through the country in his role as head of the Republican Governors Association, is that he is, in fact, a favorite among Republicans to pursue a run for the presidency; on Tuesday, he said he would begin to think about whether he would run early next year.
These are the types of events that will fill Christie's days — he said he will visit 18 states in October alone. "Listen, I'm a mercenary in this job. I go to places where we can win."
Outside of the restaurant, the crush of reporters and photographers held on to Christie's every move. After signing a bunch of autographs and even posing for a selfie, Christie put his arm around Hogan.
A woman running for local office asked Christie for a picture. "A picture? C'mon," he said, as Hogan got pushed into the frame. "With me and Larry? Sure, c'mon."