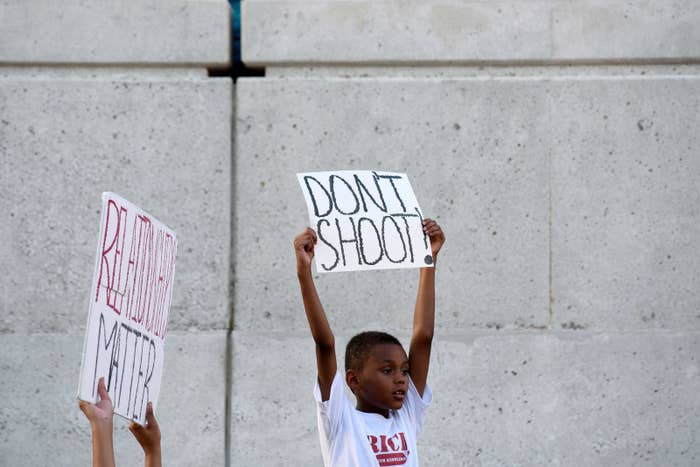 WASHINGTON — A new report by Campaign Zero, a criminal justice advocacy group, finds police departments with use of force restrictions kill fewer people.

Police departments that ban chokeholds, require officers to de-escalate, and mandate that deadly force be used only as a last resort, protect more citizens according to research done by the group.
"According to our analysis, all eight policies were associated with fewer police-involved killings, and departments that implement all of these policies would reduce killings by 72% compared to departments that have none of these policies in place," the Campaign Zero team said in a release early Wednesday.

The Fraternal Order of Police (FOP) has resisted use of force standards, and are instead in favor of leaving use of force up to the officer's discretion in any given situation where the application of force is necessary.
In a recent statement the FOP — which just endorsed Donald Trump for president —said it rejects "any call to require law enforcement agencies to unilaterally, and haphazardly, establish use-of-force guidelines that exceed the 'objectively reasonable' standard set forth by the U.S. Supreme Court nearly 30 years ago."

Campaign Zero said its formulating "model policy language" to help people push for the restrictions.
In an email to BuzzFeed News, Campaign Zero policy analyst Samuel Sinyangwe said that in the recent high-profile shootings of Terence Crutcher, Keith Lamont Scott, and Tyre King police used "unnecessary and unreasonable" force.

"The report shows that a substantial portion of police violence is preventable through common sense policy changes and that a more comprehensive approach inclusive of all eight of the policies identified in our analysis would go the farthest to keeping the public safe."