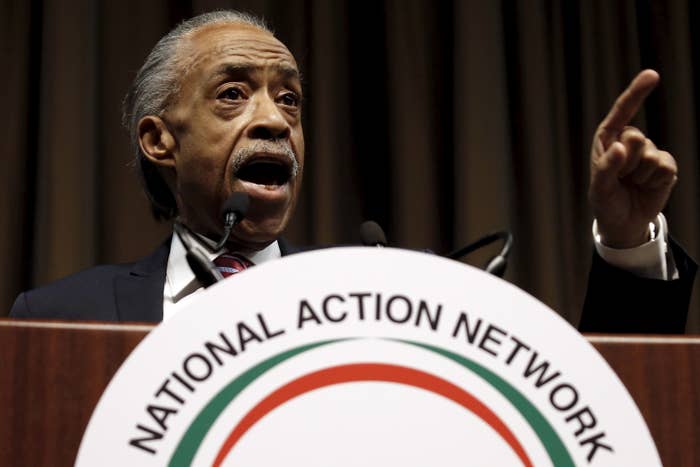 The Rev. Al Sharpton won't attend a roundtable discussion in Brooklyn hosted by Bernie Sanders' campaign for president, three sources confirm to BuzzFeed News.
Rachel Noerdlinger, a Sharpton spokesperson, told BuzzFeed News while he regrets the scheduling conflict, under no circumstances was Sharpton going to leave his convention, which is holding a youth event this evening.

"It is not a snub," Noerdlinger said in an email to BuzzFeed News, adding the mix up was due to a scheduling conflict. "Under no circumstance would he leave his 25th anniversary national convention with hundreds of delegates and board members from around the country to attend Senator Sanders event."
On Friday, BuzzFeed News reported the forum, pairing Sharpton with old foe Dr. Cornel West. Sanders addressed the National Action Network's national convention Thursday.
A source close to the Sanders campaign told BuzzFeed News that Sharpton phoned a representative from the Sanders' camp this morning with his regrets.
The "Faith and Justice Roundtable" will go on tonight at First Unitarian Congregational Society in Brooklyn with Linda Sarsour, executive director of the Arab American Association of New York.