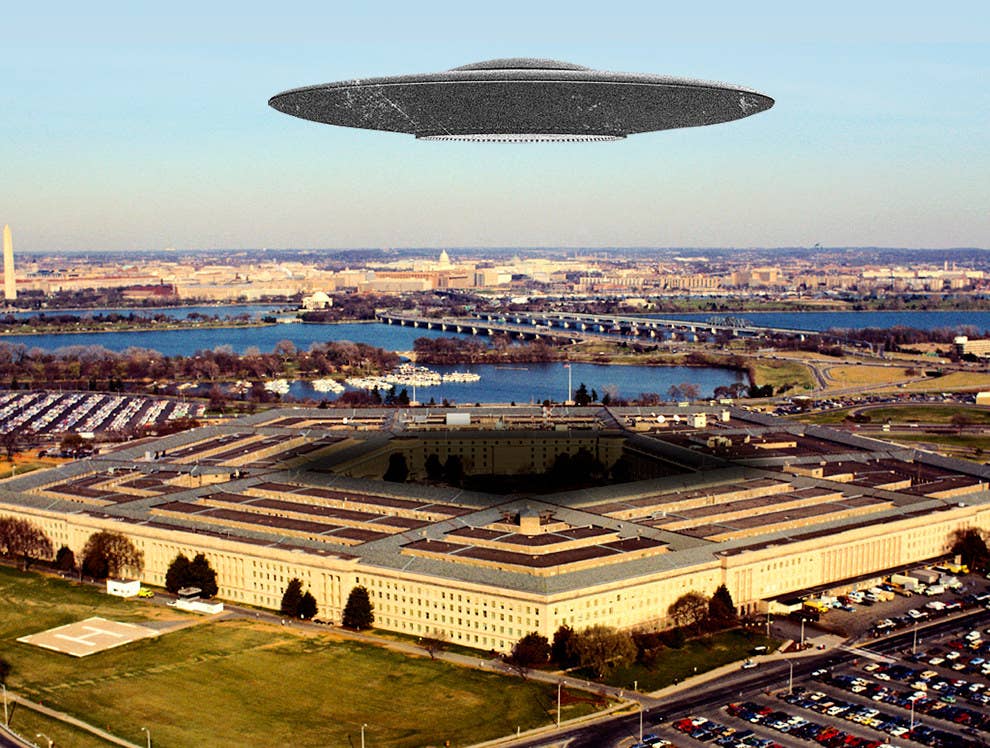 Our new alien overlords aren't likely to be landing anytime soon, sad to say, despite news reports of the Pentagon's secret UFO program.
A Department of Defense "Advanced Aerospace Threat Identification Program," which investigated sightings of mystery aircraft moving in impossible ways, thrilled UFO fans in reports this week in both the New York Times and Politico Magazine. Accompanied by released videos of military pilots expressing bafflement at artifacts on cockpit screens, the news seemed a respite from earthly concerns about death and taxes.
But experts in real-life optical illusions expressed more caution, perhaps best summed up by astrophysicist Neil deGrasse Tyson telling CNN, "Call me when you have a dinner invite from an alien."
"Green flashes," "inversion," and "ghost" mirages have bedeviled fliers for decades. These illusions are created by different layers of the air acting like lenses. An optical effects archive maintained by astronomer Andrew Young of San Diego State University details the physics of such observations as seen by the eye, cameras, and video recordings. A "subsun," for example, is a remarkably bright solar reflection from ice crystals floating in the air. The reflection's circular or flattened shape could resemble a UFO.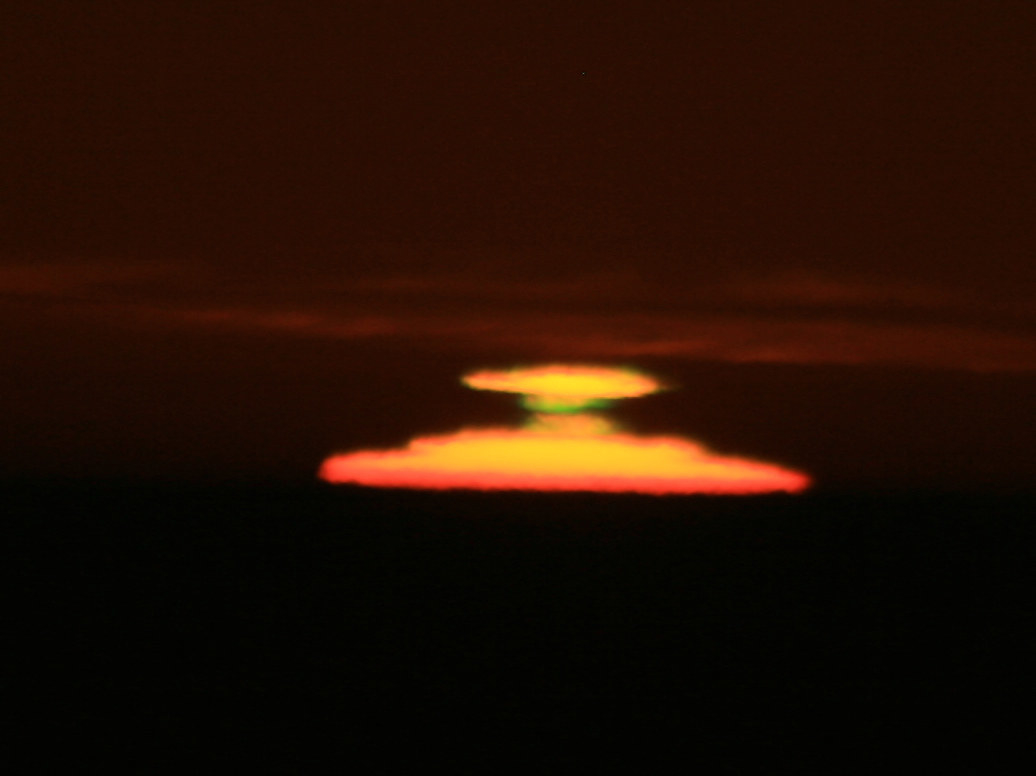 Not all of the effects reported by news stories can be explained by mirages, optics expert Joseph Shaw of Montana State University told BuzzFeed News. "Reports of objects accelerating in different directions seen by pilots sounds different," as well as claims of fallen "alloys" collected by the Pentagon. But that doesn't mean the objects come from outside of our atmosphere.
"Certainly the Air Force should be trying to figure out phenomena reported by pilots," investigative writer Joe Nickell of the Center for Inquiry, who has investigated UFO reports for two decades, told BuzzFeed News. "But to immediately decide something unexplained is 'extraterrestrial' is just really unlikely."
Defense Department investigations into unexplained aerial phenomena date at least to the start of the Cold War, since the 1947 "Roswell Incident" crash of a secret spy balloon, Project Mogul, in the New Mexico desert.
Around the end of the Cold War, in the "X Files" era, reports of mystery aircraft picked up, security analyst John Pike of GlobalSecurity.org told BuzzFeed News, tied to early development of US stealth fighter and bomber planes. A long history of dubious reports since the 1960s lead him to conclude, "anyone who was paying attention to UFOs had too much time on their hands."
One other source of skepticism about the Pentagon's UFO program is that it originated in the patronage of former Sen. Harry Reid of Nevada, and was contracted to Bigelow Aerospace, owned by an avowed believer in UFOs, Robert Bigelow. It reappeared in the news reports as a private effort headed by its former program director, Luis Elizondo, and supported by Blink 182 guitarist Tom DeLonge. Elizondo identified himself as a believer in extraterrestrials in the reports.
"I think it is telling that the program was initiated at the behest of Senator Reid and on behalf of a friend and constituent of his," Steven Aftergood of the Federation of American Scientists told BuzzFeed News. "If DoD had been genuinely concerned about the subject, I believe it would have undertaken the program on its own volition."
A Defense Department spokesperson, Laura Ochoa, confirmed to BuzzFeed News that it cancelled the $22 million program in 2012. "It was determined that there were other, higher priority issues that merited funding and it was in the best interest of the DoD to make a change," she said.
But that doesn't mean the government's search for aliens has stopped forever, she added: "The DoD takes seriously all threats and potential threats to our people, our assets, and our mission and takes action whenever credible information is developed."