President Obama and Canadian Prime Minister Justin Trudeau ordered a ban Tuesday on oil exploration across much of the Arctic Ocean, with the US adding a long stretch of Atlantic Ocean sea canyons as off limits as well.

"Together, these actions set the stage for deeper partnerships with other Arctic nations," Obama and Trudeau said in a statement. The order also will set up safe shipping lanes across the newly-opening Arctic, where global warming has reduced ice cover to a historic low extent this winter.
Overall, the announcement removes roughly one quarter of all Arctic waters from oil exploration leasing, protecting offshore northern Alaska and the Canadian Arctic. The US bar of Atlantic leases covers 31 undersea canyon regions totaling nearly 3.8 million acres of federal waters.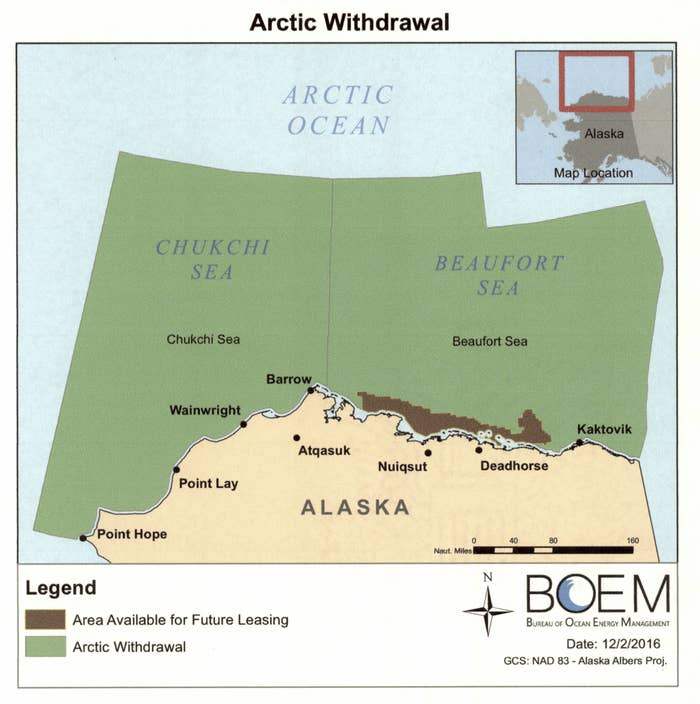 The US ban extends "indefinitely" while the Canadian one will be reviewed every 5 years. It follows a long series of canceled leasing plans in the Arctic that followed the 2010 Deepwater Horizon disaster that soured the administration on coastal drilling. "The effect of a Presidential withdrawal is to indefinitely exclude the withdrawn area from leasing for mineral exploration and development," said an administration statement.
"This decision would help to protect existing lucrative coastal tourism and fishing businesses from offshore drilling, which promises smaller, short-lived returns and threatens coastal livelihoods," Oceana's Jaqueline Savitz told BuzzFeed News in a statement. "East Coast communities and businesses that depend on a healthy ocean would finally be able to rest assured that they will be spared from the worst impacts of dirty and dangerous offshore drilling."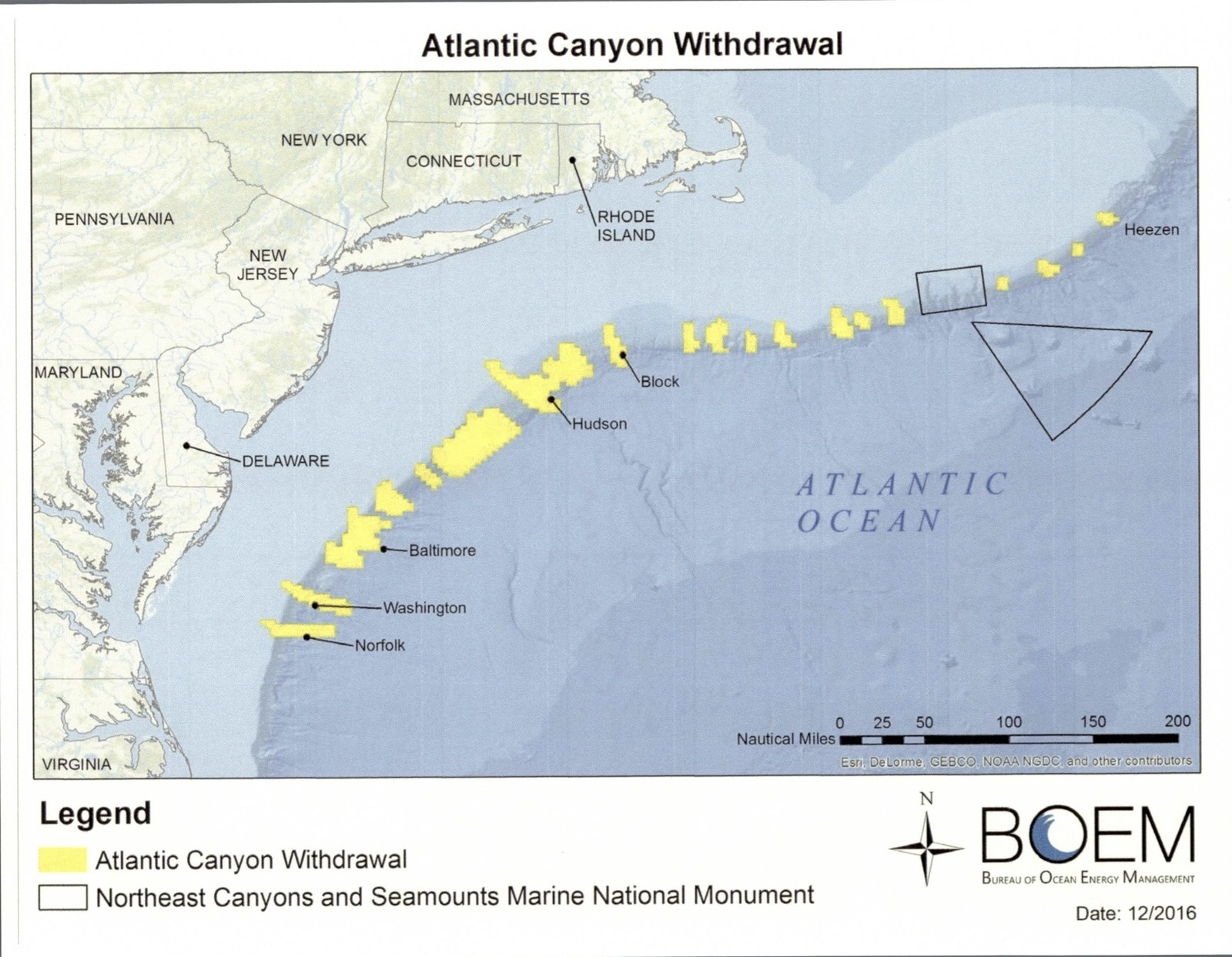 The move had long been requested by environmental groups and 14 Democratic senators led by Senator Ed Markey of Massachusetts, who requested in an October letter that Obama invoke the authority for a ban of oil and gas leases in federal waters, including the Atlantic as well as the Arctic. The letter suggested that the ban authority wasn't subject to reversal by a new administration.
The energy industry, however, disagreed, calling for a reversal of the announcement by the incoming Trump administration.
"Blocking offshore exploration weakens our national security, destroys good-paying jobs, and could make energy less affordable for consumers," said Erik Milito of the American Petroleum Institute, in a statement.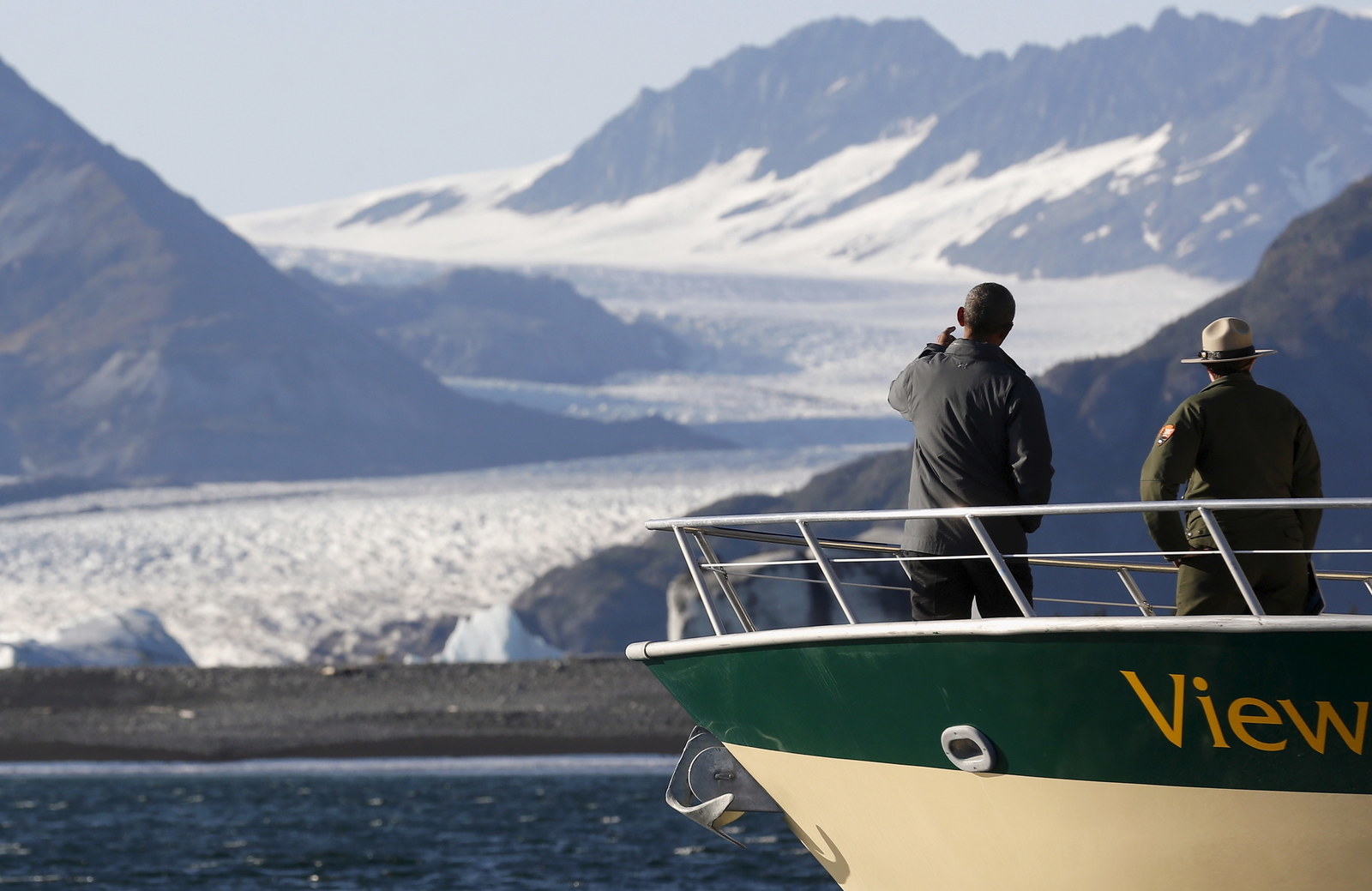 "We are hopeful the incoming administration will reverse this decision as the nation continues to need a robust strategy for developing offshore and onshore energy."
In 2015, Shell ended a massively expensive oil drilling effort in the Arctic that yielded a dry well, amid sharply dropping oil prices.

The recent naming of Exxon Mobil CEO Rex Tillerson by President-elect Donald Trump as his choice for Secretary of State had renewed speculation of coming offshore oil exploration. Environmental groups have promised to resist any attempts to reverse the ban announced on Tuesday by Obama in court.
UPDATE
The post has been updated to include comments from API.