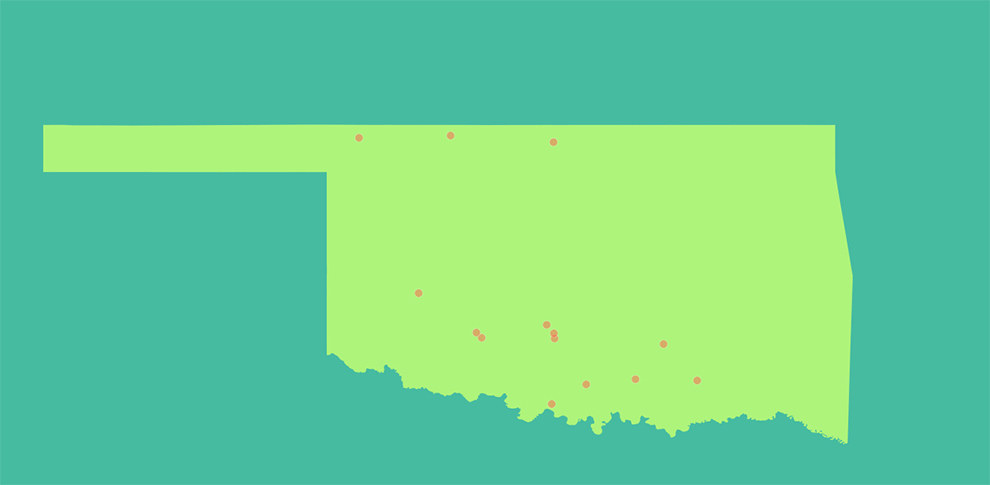 Jim Greff never thought he'd have to worry about earthquakes. He's the city manager of Prague, a farming town of 2,300 people in the middle of Oklahoma. For decades, earthquakes in the landlocked state were almost as rare as ocean views.
But thanks to a series of quakes apparently triggered by wastewater that the oil industry injects deep underground, Oklahoma has become the most seismically active of the U.S.'s lower 48 states.
So now Greff does worry about earthquakes. He's felt dozens in the last four years. "An earthquake sounds like a sonic boom," he told BuzzFeed News. "There's a noise and then a crumpling sound. You think something hit your house."
Oklahoma is not alone. A slew of unexpected earthquakes in the heartland — in Oklahoma, Texas, Kansas, and Arkansas, in particular — has triggered calls from state and federal scientists to quiet the rumbles, collateral damage from the U.S. boom in unconventional oil drilling.
The jump in quake numbers in Oklahoma is particularly stark. Between 1995 and 2004, it had just 14 earthquakes of magnitude 3 or higher, but over the next decade that number shot up to 860. Texas went from 21 to 74, Kansas 6 to 45, and Arkansas 9 to 70, according to U.S. Geological Survey numbers compiled by BuzzFeed News.
The good news is that man-made earthquakes are preventable, USGS seismic expert William Ellsworth told BuzzFeed News. If enough eyes are watching for early shakes, then wastewater well operators could shut down the high-pressure dumping that triggers big quakes.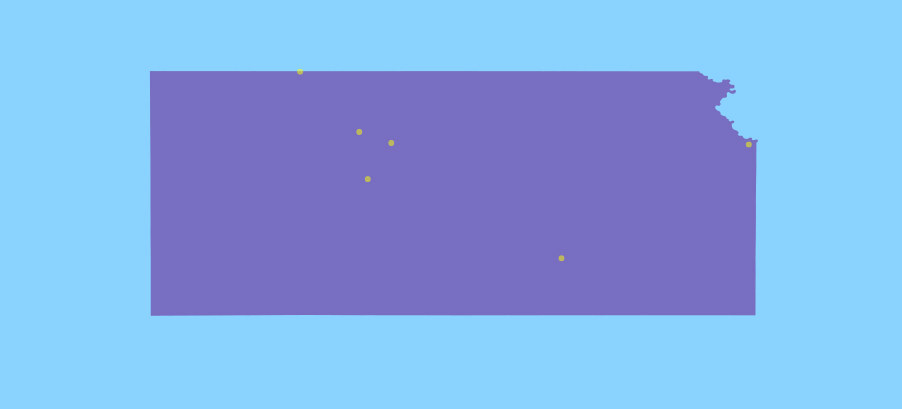 The cause of most of these man-made quakes is wastewater from so-called "enhanced" oil recovery wells.
There are about 850 enhanced recovery rigs, each with many wells, in the U.S., across seven regions of the country. In each about six barrels of water is pumped underground, which helps push up to the surface a barrel's worth of crude oil.
The technology helped drive U.S. production of "tight" oil, trapped in rock layers that require high-pressure coercion to release their grip on the crude, up from 1 million barrels a day in 2010 to more than 3 million barrels a day in 2013. Tight oil now supplies more than 4% of the world's oil, and its advent has contributed to the recent plunge in oil prices.
Enhanced oil recovery produces lots of wastewater, which often gets dumped into deep underground wells, its cheapest means of disposal. The same goes for the briny, often radium-laced wastewater from "fracking," the shale fracturing drilling method that has revolutionized natural gas production from Texas to Pennsylvania.
Only about 1% of the more than 30,000 deep wastewater wells nationwide sit on or above fault lines, which trigger earthquakes when they slip, according to a report Ellsworth wrote in 2013. It may not seem like a big deal, but to people who live nearby, those wells are literally earth shattering
The Oklahoma town of Prague, struck by a magnitude 5.6 quake in 2011 — the largest man-made earthquake ever triggered by wastewater according to the U.S. Geological Survey — is just one of the places across the Great Plains and the Midwest where the earth is moving like never before.
Significant quakes have hit Youngstown, Ohio; Fort Worth, Texas; and Trinidad, Colorado, in recent years. A wave of more than 300 earthquakes of magnitude 3 or higher (which are small or moderate quakes) spread across central states from 2010 to 2012. That's a big jump from the 21 such quakes that struck between 1967 and 2000.
Overall, the earthquakes haven't caused much damage beyond toppling China cabinets and scaring people. In the big Prague quake, however, highways buckled and turrets collapsed at nearby St. Gregory's University in Shawnee, Oklahoma. And Sandra Ladra, a Prague resident, suffered leg injuries from falling fireplace stones that sent her to the emergency room and into a lawsuit. Hers is one of dozens now before the state's Supreme Court demanding compensation from oil companies.
"We still feel or hear at least one or two (quakes) a week," Greff said.
So do other places. Irving, Texas, for example, felt 11 small earthquakes in one day in January. "It's not a liberal town, and we've had the oil industry in Texas for a long time," Cyrus Reed of the Sierra Club's Texas chapter told BuzzFeed News. "But people in Irving are pretty upset."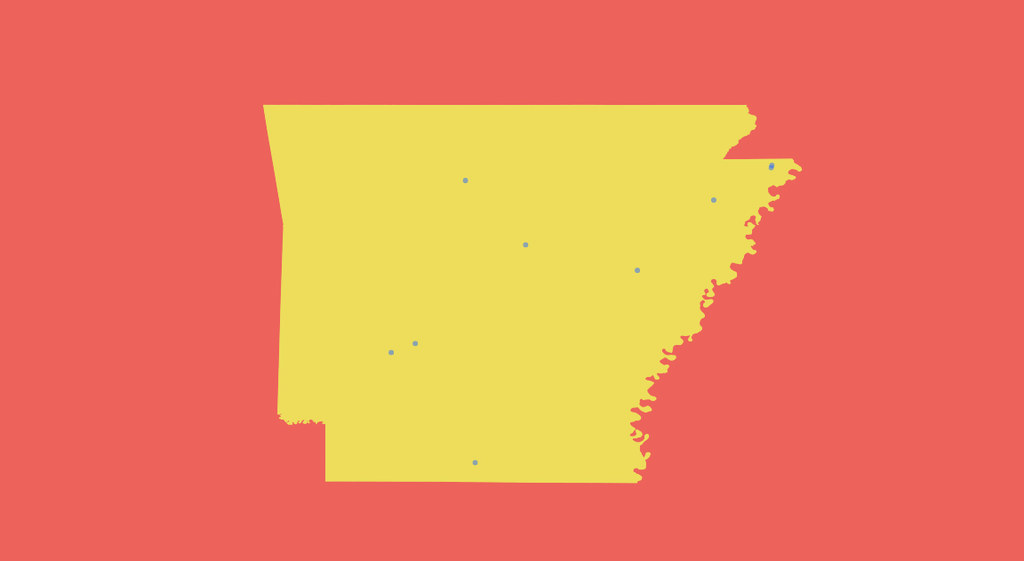 In February, state and federal seismologists led by the USGS's Art McGarr called for improving the national seismic network.
They want to detect the smallest of quakes and set up "traffic light" triggers to tell disposal well operators when to stop pumping wastewater underground. Last year, a pilot traffic light system deployed in Greeley, Colorado, after a moderate quake helped that state's oil commission tell one wastewater well operator to quiet how fast and how deep they pumped wastewater, quelling further temblors.
To avoid mistrust in communities already rattled by quakes, daily seismic records and wastewater well data — including how much water, how fast it flowed, and how deep it went — should be made public, McGarr and his colleagues argued in a recent commentary.
"It's a manageable problem," Ellsworth said. "But manageable problems need to be managed."
Under clean water laws, the Environmental Protection Agency (EPA) oversees deep wastewater disposal wells and any quakes they might cause, according to an agency statement released by spokesperson Robert Daguillard to BuzzFeed News. In February, the EPA released a guide for well operators aimed at quelling quakes.
A new state "traffic light" system in Oklahoma has issued 27 directives to well operators, including two shut-down orders, according to the Tulsa World newspaper. That sort of system shows that states, rather than the EPA, are the right ones to oversee the earthquake-causing wells, Katie Brown of Energy in Depth, an industry organization launched by the Independent Petroleum Association of America, told BuzzFeed News.
But state officials in Oklahoma, including Gov. Mary Fallin, have continued to cast doubt on any link between disposal wells and quakes in the energy-industry-friendly state.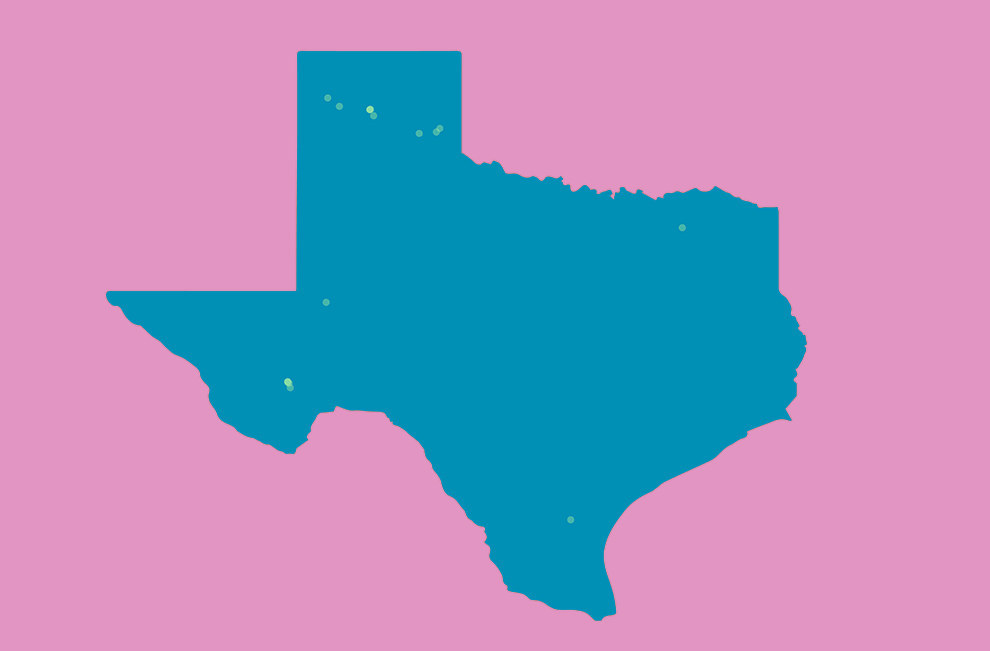 Similar foot-dragging afflicts Texas, Reed says.
There, a seismologist appointed to look into the quakes was met with skepticism after he wrote a Dallas Morning News opinion column saying that "we don't know" the cause of the shaking in normally quake-free Irving. And a member of the Texas Railroad Commission, which oversees disposal wells, was greeted with boos and jeers at a January town hall meeting in Azle, Texas, to discuss the Irving quakes.
"We continue to educate the public and industry within the state," Oklahoma state seismologist Austin Holland told BuzzFeed News by email. "Sometimes we make progress encouraging sharing of information and educating and sometimes we don't."
For Greff, the Prague city manager, the earthquakes have already provided an education about the 55-mile-long Wilzetta fault that buckled roads and shakes houses to this day.
"Most people didn't know, I didn't know, there was a big fault north of us," he said. "I think it is still back in our minds. You worry about another big one."
On Tuesday, the Oklahoma government formally recognized the role of wastewater wells in earthquakes. The Oklahoma Secretary of Energy and Environment launched a website featuring an earthquake map and a thorough acknowledgement that many recent quakes did not stem from natural causes. "The Oklahoma Geological Survey has determined that the majority of recent earthquakes in central and north-central Oklahoma are very likely triggered by the injection of produced water in disposal wells," the site reads.