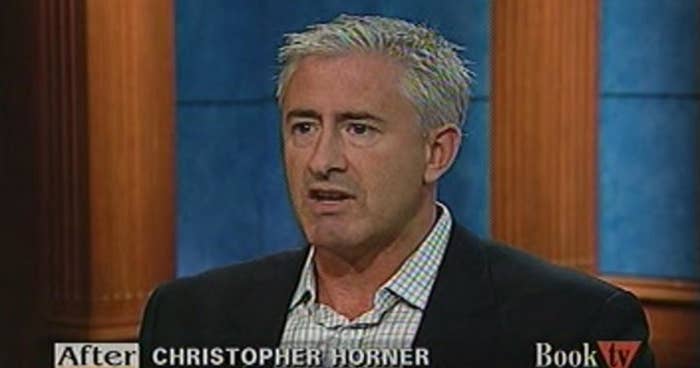 Donald Trump's presidential transition team on Friday named a prominent climate science denier, Christopher Horner of the Competitive Enterprise Institute (CEI), to the incoming administration's EPA squad.

A lawyer, Horner is the author of books such as Power Grab: How Obama's Green Policies Will Steal Your Freedom and Bankrupt America. But he is best known for heading a series of lawsuits his coal industry-funded foundation launched in the last decade to acquire the email and unpublished work of climate scientists, and against the environmental agency itself, challenging its Clean Power Plan. CEI has even sought the phone bill of EPA administrator Gina McCarthy.
"He is a horrifying choice to be on the EPA transition team," Lauren Kurtz, of the Climate Science Legal Defense Fund, told BuzzFeed News, noting that bankruptcy records show he has received funding from coal companies opposed to EPA clean air regulation. "His conflict of interest in overwhelming."

Horner has suggested that "the atmosphere inarguably shows no appreciable warming," citing a reading of satellite measurements often advanced by climate change doubters. And he has continued in that vein on Twitter, complaining on Thursday about a recent Washington Post climate editorial:
2014 and 2015 were the warmest years on record, and this year is set to eclipse their numbers.
The Union of Concerned Scientists has criticized Horner's "prominent harassment cases" involving climate scientists Michael Mann, then of the University of Virginia, Texas Tech professor Kathryn Hayhoe, and Texas A&M's Andrew Dessler, where CEI sought their emails, looking for evidence of bad research practices.
In 2012, a Virginia judge threw out the CEI case against the University of Virginia, and noted concerns over Horner's team possibly releasing sealed emails in the case.