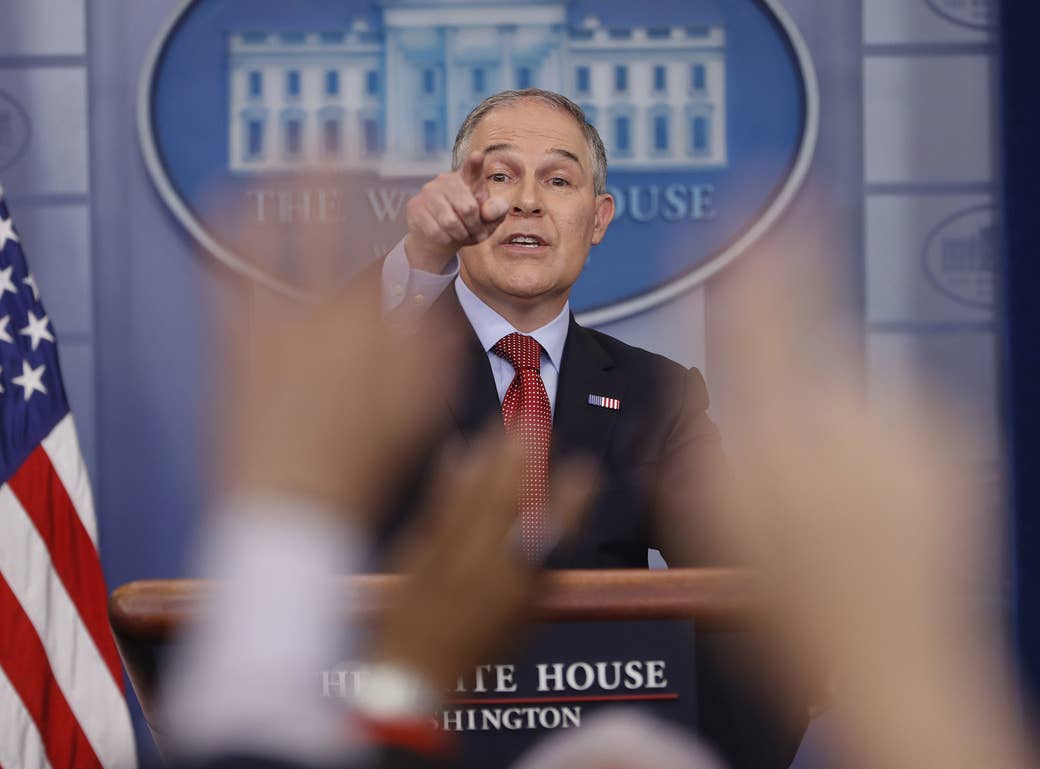 Under administrator Scott Pruitt, the Environmental Protection Agency has grafted the tactics of partisan political campaigning into its communications efforts — slagging reporters by name in press releases and hiring political operatives to monitor the news.
Past agency officials call the politicizing of a public health agency misguided, and public affairs experts told BuzzFeed News it will likely continue making the embattled agency's press shop itself a source of bad news.
This week, the agency cancelled a $120,000 media tracking contract it had signed with Definers Public Affairs, a public relations firm best known in environmental science circles for political opposition research against climate scientists. Meanwhile, more than 200 scientists have left the agency in the last year, citing low morale and a wave of buyouts aimed at cutting its total staff.
Questions raised over hiring political operatives who had previously sought agency scientist emails capped a rocky year at EPA's press shop. The "war room" style media monitoring contract was first reported by Mother Jones.
The move to award a government contract to a politically connected public relations firm was "inappropriate and abusive," former EPA public affairs official Bonnie Bellow told BuzzFeed News.
But it follows a pattern. In the last six months, the agency's press office has twice put out unprecedented official news releases attacking reporters from both the Associated Press and New York Times, by name, over hurricane flooding and pesticide coverage. In one exchange published in October, a press office political appointee accused a reporter of pursuing "elitist clickbait" in reporting on a former chemical industry executive hired by the EPA and now pushing the controversial reversal of a pesticide ban. The agency turned heads by issuing praise for Pruitt via news release, another break from the past, as soon as he came into office in February.
The EPA's press office did not reply to requests from BuzzFeed News for comment on its media strategy. On Tuesday, Definers Public Affairs president Joe Ponder defended his firm by tweeting that it was a "better and more efficient news clipping service." But because of the complaints, he added, the firm would "no longer provide our services to federal government clients."
The Trump administration as a whole has a uniquely contentious relationship with the press, exemplified by the president's fondness for decrying critical coverage as "fake news." But federal agencies staffed by civil servants usually do their best to stay above the political fray.
"We didn't put out agency press releases to attack reporters or settle scores," said Carol Campbell, a former EPA regional administrator who dealt with critical press reporting over the Libby, Montana asbestos outbreak in 2011, when the agency made its first Public Health Emergency declaration. "Press releases are for information that matters to the public, especially at a regulatory agency."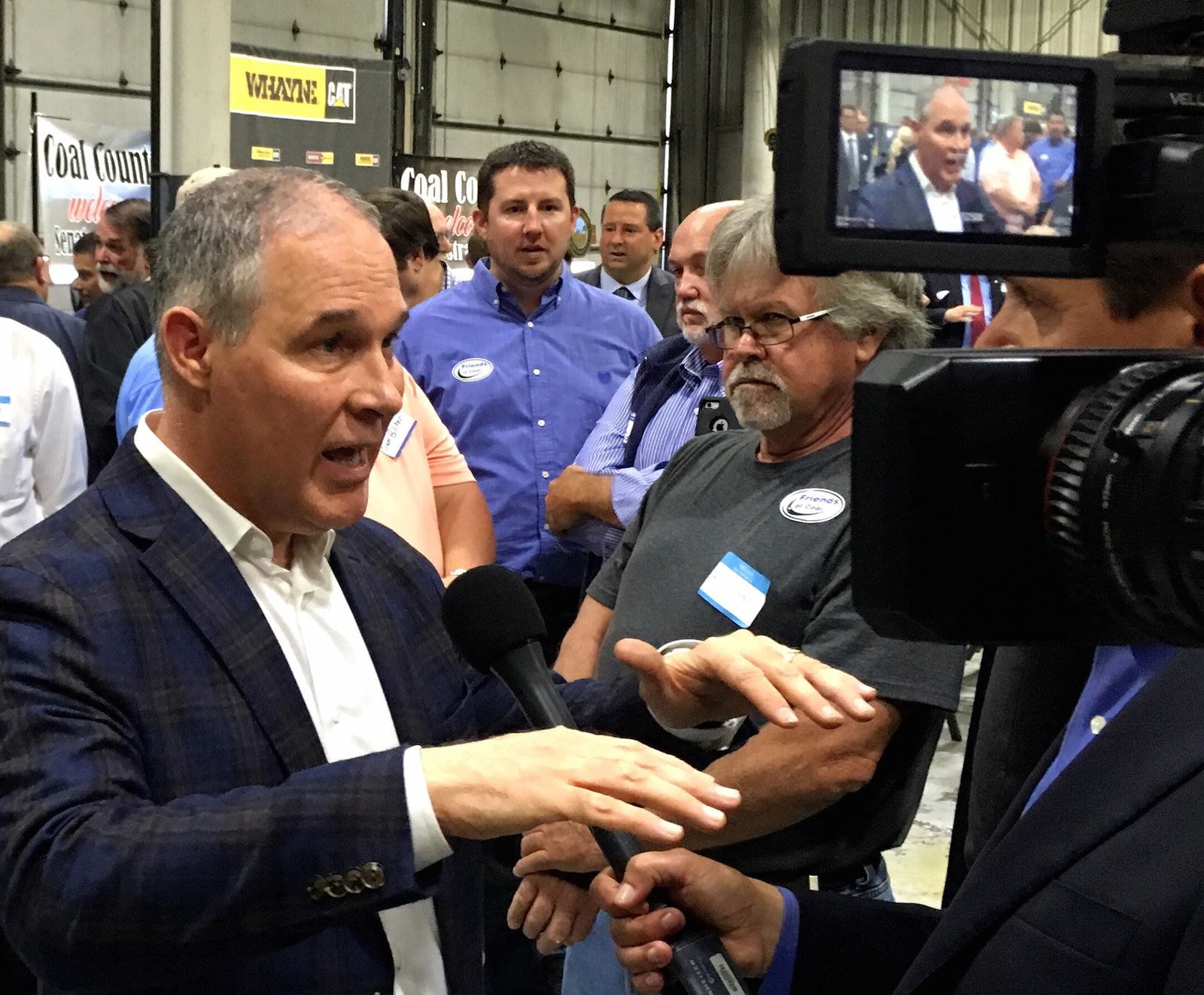 At federal agencies, the basic idea is to foster relationships with reporters that help get information out to the public, regardless of politics, Dori Henry, a former assistant secretary for public affairs at the Department of Labor, told BuzzFeed News. "You don't want to be a barrier to getting information out."
Hostile relationships between a press office and news outlets are simply a bad strategy, she added. "Any time the press office is part of the story then you are getting the way of what you are trying to tell the public," Henry said.
As partisan rancor has intensified in Congress over the last three decades, former federal public affairs officials described communications tightening across federal agencies. That ended transparency about decision-making and prevented interviews with agency experts that were once regularly provided to reporters. Under the famously controlling Obama administration, some public affairs representatives stopped regularly speaking to the press, replacing telephone calls with emailed statements scripted in bureaucratic jargon.
The Trump administration has continued the pattern, telling Centers for Disease Control and Prevention health officials in August that requests for health data from reporters needed approval from its headquarters, even when a reference to an agency website could answer a question (as shown by communications provided to BuzzFeed News under public records laws).
Under the famously controlling Obama administration, some public affairs representatives stopped regularly speaking to the press.
But EPA's open hostility to critical news reporting is a new step, observers said. Hiring political operatives to monitor the press isn't normal in a democracy.
"What's going on at EPA now is not just unusual, it's downright creepy," Jeff Ruch, executive director of Public Employees for Environmental Responsibility, told BuzzFeed News.
At EPA, the change in tone is particularly stark because the agency has been through this before, former EPA official Philip Angell told BuzzFeed News. Under President Reagan, EPA ran into a hailstorm of criticism under administrator Anne Gorsuch Burford (mother of the current Supreme Court justice) for mishandling $1.6 billion in Superfund cleanup money, amid intense efforts to cut pollution monitoring and slash budgets. Burford was found in contempt of Congress, and the administration lost a lawsuit giving its documents immunity from Congressional requests.
That debacle led the next administrator, William Ruckelshaus, to issue a "fishbowl memo" telling agency staff to be transparent in their dealings with the press, Angell noted.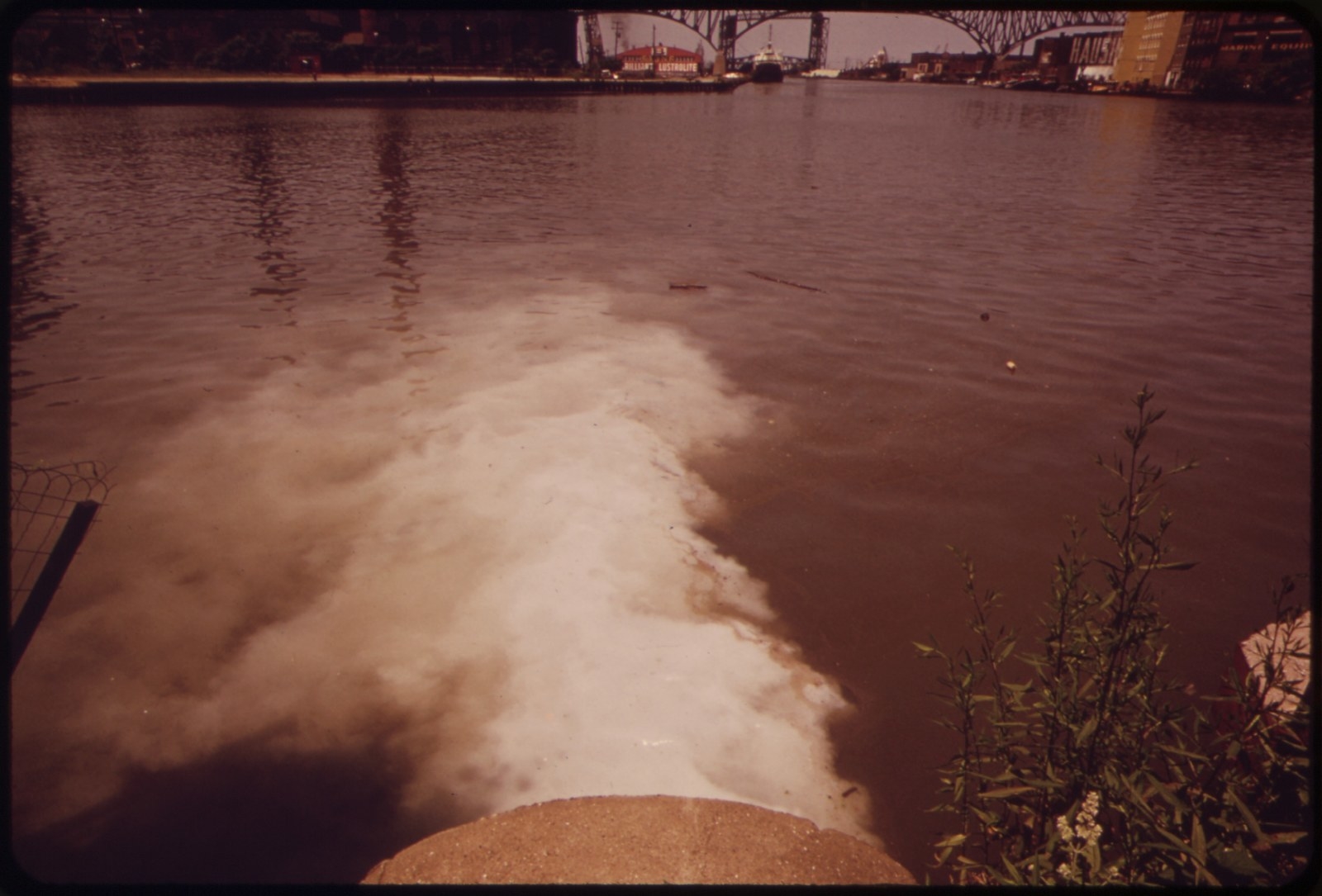 "We don't have the rivers on fire and smog we had in the 1970s to remind people about pollution, so people's memories have dimmed," said Angell, who served at EPA three times from the Nixon administration to the George W. Bush administration. The agency now faces less visible problems, such as small traces of little known pollutants in groundwater, he said, making the dangers of pollution less apparent to taxpayers.
"But all you have to do is look at Flint, Michigan, to know that problems are still out there for the agency," he said. "Whoever comes in next is going to have their hands full repairing the damage."