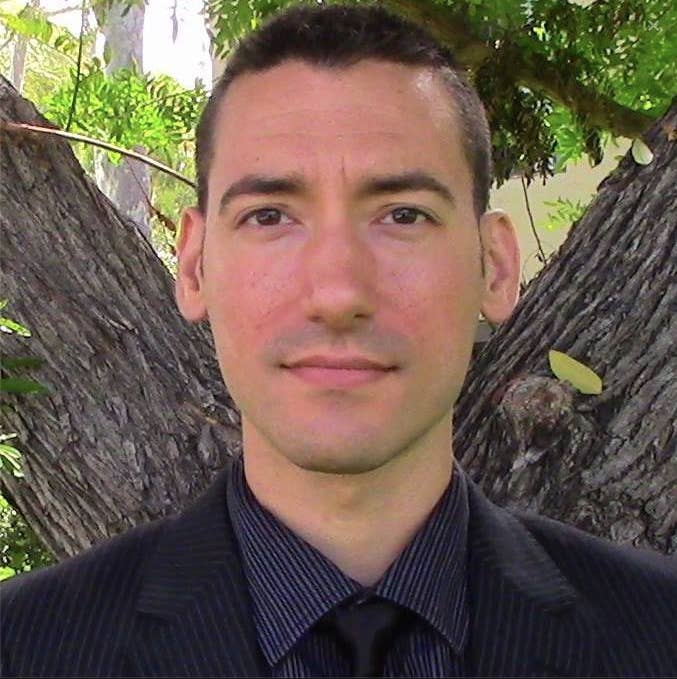 The Center for Medical Progress, an anti-abortion group whose hidden-camera videos have sparked a nationwide abortion fight, is facing some big legal problems, independent law experts say.
Over the past three years, CMP has surreptitiously videotaped employees of Planned Parenthood and StemExpress, a biomedical tissue firm, discussing costs of transferring fetal tissue to BioMax Procurement, a sham biomedical firm set up by CMP.
Last week, Planned Parenthood released an analysis finding that CMP misleadingly edited the videos, as well as transcripts of conversations. CMP's founder, David Daleiden, vehemently denies any wrongdoing, but the group has received subpoenas for the complete videos from Arizona's attorney general, with more likely coming from other states.
And that's only the beginning of CMP's legal problems. The activist group is facing promised invasion-of-privacy lawsuits, a federal case claiming conspiracy to defraud, and challenges to its IRS status as a nonprofit organization. Depending on how these cases shake out, Daleiden could be dealing with as little as a legal bill or as much as several years in prison, though the latter is unlikely.
Daleiden founded CMP in 2013, at the age of 24, after years of anti-abortion activism that began when he was a teenager. His primary defense to these legal challenges is that CMP was doing investigative journalism. The group's deception is contributing to a long history of undercover reporting, he says, by exposing what he sees as illegal sales of fetal organs. "CMP follows all applicable laws in the course of our investigative journalism work," Daleiden told BuzzFeed News by email.
His practices are outside those employed by much of mainstream American journalism — which, unlike its British counterpart and a few tabloid outliers, has traditionally frowned on subterfuge.
"While there can be instances in which subterfuge by legitimate journalists can be ethically justified as essential, those instances ought to be extremely rare," Robert Drechsel, an expert in media law at the University of Wisconsin-Madison School of Journalism, told BuzzFeed News by email.
"Ethics aside, you had better also be absolutely certain the contemplated action is legal, or be willing to suffer the full consequences of the law if it is not."
California, where several of the videos were made, has strict laws against surreptitious recording of conversations.
The state requires "all-party consent," meaning that all parties in a conversation must agree to being recorded. The penalty for breaking this law, if you're sued, could be triple the damages caused.
On July 29, StemExpress cited this law in asking for a temporary restraining order against CMP releasing any footage of its employees and facilities. The company told BuzzFeed News that it also plans to pursue an invasion-of-privacy suit against CMP.
CMP secretly recorded both Planned Parenthood and StemExpress officials in restaurants, where expectations of privacy might be lower. But in her Aug. 21 decision that ended the injunction against CMP, Los Angeles Superior Court Judge Joanne O'Donnell said that StemExpress officials could still have had expectations of privacy sitting in a restaurant booth.
If StemExpress indeed files a civil privacy lawsuit, Judge O'Donnell has "established a probability that [plaintiffs] will prevail," indicating that there is hope for the plaintiffs' case. Planned Parenthood is also considering a similar suit, the organization said in a letter sent to Congress last week.
But Daleiden argues that the public benefits of journalism outweigh these privacy concerns. "Undercover work is a valuable part of both the law and journalism," Daleiden told BuzzFeed News by email. His lawyers said that witnessing crimes provides a defense against privacy breaches under the law and that the videos are documenting crimes: illegal partial-birth abortions and sales of fetal tissues to researchers.
Planned Parenthood has strongly disputed this, most recently in the analysis claiming deceptive editing of the videos. And legal experts contacted by BuzzFeed News said that CMP's actions are the kind of thing that often lead to lawsuits.
"Absolutely, I think this is ripe for a courtroom," attorney Robert Milligan of Seyfarth Shaw LLP in Los Angeles, who has defended people accused under the invasion of privacy law, told BuzzFeed News.
For one thing, Judge O'Donnell said that fetal tissue procurement for medical research is not a crime. A 1993 federal law allows for "reasonable reimbursement" — $45 to $60 per specimen, according to Planned Parenthood — to clinics facilitating fetal tissue donations to biomedical researchers.
Crucially, recording conversations without other people's knowledge is worse than images alone in California, Milligan added. "The audio is a bigger problem for them than the video."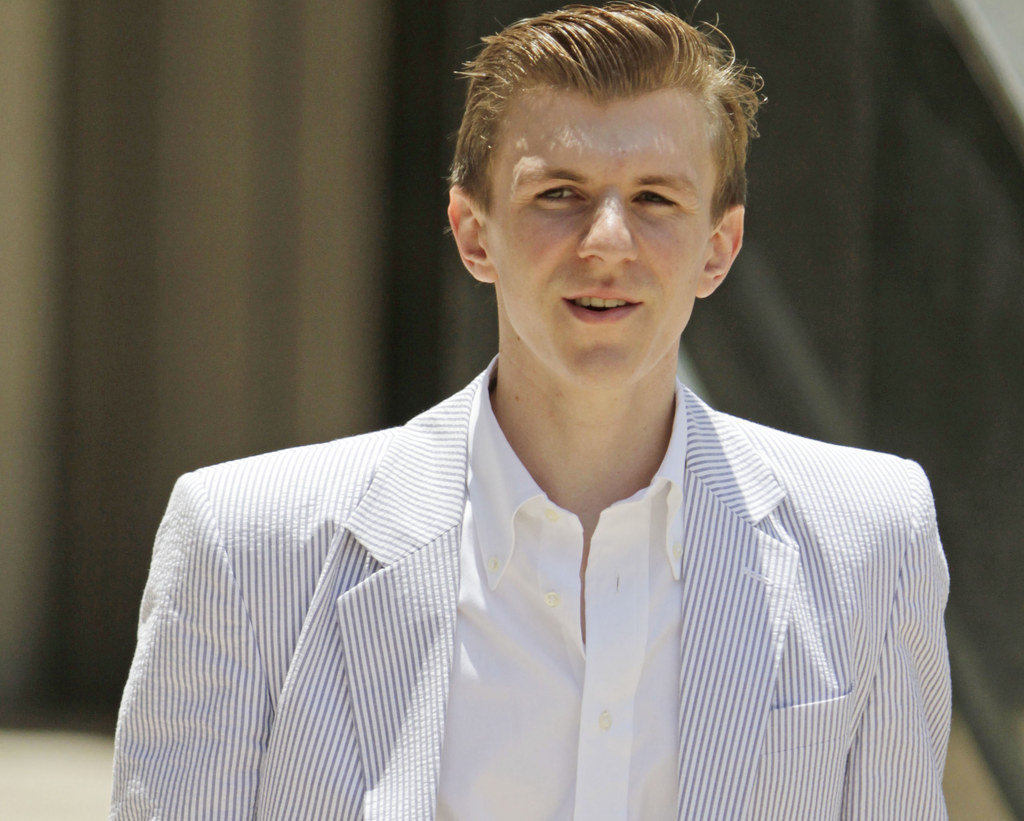 A similar case in California befell conservative activist James O'Keefe, who in 2009 released hidden videos of Association of Community Organizations for Reform Now (ACORN) employees.
O'Keefe's videos purported to show ACORN employees helping a pimp finance a home for underage prostitutes. California's attorney general at the time, Jerry Brown, eventually absolved ACORN of illegal activity, but the scandal shut down its operations. A fired ACORN employee sued O'Keefe for invasion of privacy and misrepresenting him in one video, and they settled the suit in 2013 for $100,000.
In addition to private lawsuits, CMP may face criminal charges for privacy violations, Milligan said. California Attorney General Kamala Harris, a candidate for Senate, is investigating the group "to determine whether there were any violations of California law," according to a July letter. California's invasion of privacy law carries criminal penalties of up to a $2,500 fine per violation and a year in jail.
O'Keefe, too, could have faced criminal prosecution, but he received immunity in exchange for providing complete versions of his heavily edited videos to law enforcement officials.
Daleiden told BuzzFeed News that he isn't worried about the California attorney general's efforts, suggesting that her investigation will amount to nothing more than clarifying CMP's tax filings as a charity. "From our perspective those are all settled," Daleiden told BuzzFeed News.
The attorney general's office declined to comment to BuzzFeed News, other than to say the investigation is ongoing.
A separate lawsuit, this one in federal court, alleges that CMP engaged in a criminal conspiracy to defraud.
In late July, the National Abortion Federation, an association of abortion providers, sued CMP in a federal court in San Francisco. The lawsuit alleges that Daleiden and his colleagues violated state privacy laws, confidentiality agreements they had signed to attend the group's annual meetings, and federal racketeering laws intended to halt organized crime across state lines.
Critically, the judge wrote in a temporary restraining order extension, both NAF and CMP do not disagree on the case's central allegations: "[D]efendants assumed false identities, created a fake company, and lied to NAF in order to obtain access to NAF's annual meetings and gain private information about its members," federal District Judge William Orrick wrote in early August. Orrick ruled that CMP could not release footage from the NAF annual meetings.
Orrick gave NAF's lawyers time to depose Daleiden and his colleagues and begin the discovery phase of a trial, where they would be compelled to turn over material related to the case. The judge added that NAF's suit "was likely to prevail on the merits of its claims."
In response, Daleiden and his colleagues invoked their Fifth Amendment rights against self-incrimination, pushing back hearing dates into the fall. The Thomas More Society, which won in its defense of abortion clinic protestors in a racketeering case that went to the Supreme Court, is representing Daleiden in the suit.
Losing a racketeering case would mean that CMP would have to pay the NAF triple the cost of damages to reputation (assessed by the judge at the end of a case), as well as paying for all of its legal bills. "We expect that our fees will be substantial," NAF attorney Derek Foran of Morrison & Foerster LLP told BuzzFeed News. Every violation under the wiretapping law would also carry a $5,000 fine.
"We'll have our day in court," Foran added. "We're in this for the long haul."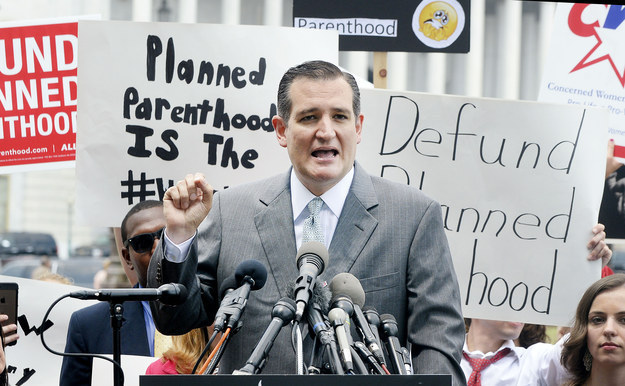 A final brick hanging over CMP's head is its IRS filing for nonprofit status under penalty of perjury.
The IRS awarded the group "public charity" status as a biomedical engineering group in May 2013. After the release of the first batch of secretly recorded videos in July, a political watchdog group associated with Democratic party activist David Brock filed a complaint with the IRS suggesting that CMP had misrepresented itself to the tax agency as a biomedical charity.
"This is a categorization arbitrarily chosen by the IRS that is not legally binding and we have no control over it," Daleiden said. CMP filed a required report with the IRS last year indicating it received less than $50,000 in donations, barely enough to cover the $30,000 salary Daleiden claimed in 2013.
Legal experts disagree. "Here we have such a discrepancy between what they have stated on their application and what they are actually doing that if perjury has any statutory meaning, then they have problems," Bruce Hopkins of the Nonprofit Law Center in Kansas City told BuzzFeed News. "This is pretty blatant."
Violating the IRS requirements officially carries a penalty of up to $100,000 in fines and three years in prison. But in practice, Hopkins said, "the IRS rarely does anything about it."
The legality of the videos has huge political significance. They've become a major talking point among Republican presidential candidates, four congressional committees have promised investigations, and Sen. Ted Cruz of Texas has threatened to block federal spending bills unless Planned Parenthood loses funding, shutting down the government once again.
"CMP has a good relationship with law enforcement and is cooperating with Congressional inquiries," Daleiden told BuzzFeed News. He added that his group still expects to release more secretly recorded videos this fall.
Correction
The Thomas More Society is representing Daleiden in the federal suit, not the Thomas More Foundation.