Drug Makers Get The Brakes Taken Off FDA Drug Approvals
The 21st Century Cures Act sailed through the Senate, 94–5, and is headed for presidential signature. Critics call the bill's promise of faster drug approvals dangerous for patients.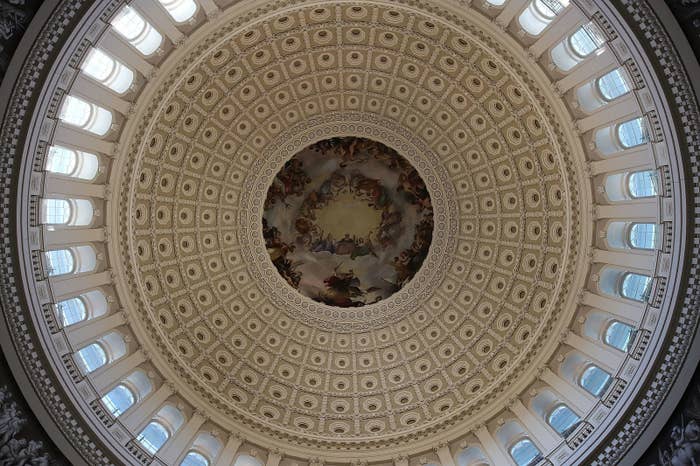 WASHINGTON — The US Senate approved on Wednesday a $6.3 billion bill that offers support for biomedical research, hospital clinics, and addiction treatment, in exchange for faster new drug approvals from the FDA.
The 94–5 vote reflected broad bipartisan support for the 21st Century Cures Act, long sought by the pharmaceutical industry and lawmakers critical of the FDA taking too long to approve new drug treatments.
"I'll sign it as soon as it reaches my desk, because like a lot of you, I've lost people I love to cancer," President Obama said in his weekly radio address on Saturday.

Vice President Joe Biden had appeared at the Senate to support the "cancer moonshot" funding portions of the bill, renamed after his son Beau Biden, who died of brain cancer last year at the age of 47.

Afterward, an emotional Biden told reporters the bill, "validates what we do here."
The bipartisan bill, "will help us take advantage of the breathtaking advances in biomedical research and bring those innovations to doctors," said Republican Senate health committee chairman Lamar Alexander of Tennessee, who led efforts on the Senate version of the bill, which passed in the House last month on a 344–77 vote.
Medical research advocacy groups applauded the bill's passage: "The bill is a crucial step towards removing barriers to innovation, securing funding for major initiatives like the cancer moonshot and streamlining drug development to ensure more patients benefit more quickly from lifesaving therapies and devices," Research!America President Mary Woolley told BuzzFeed News by email.
The bill also included $1 billion for painkiller- and heroin-addiction treatment programs over the next two years, $760 million for hospital outpatient facilities, and $500 million for more medical staff at the FDA.

Critics of the bill, such as Senator Elizabeth Warren of Massachusetts said the bill sells out patients by offering a "fig leaf" of support for medical research while creating an avenue around current FDA requirements for large clinical trial tests of new treatments before they are approved for sale.
"Permanently weakening the US Food and Drug Administration in exchange for tenuous promises of increased NIH funding is a bad deal for patients," said Michael Carome of Public Citizen's Health Research Group, in a statement.

The bill codifies less stringent standards of evidence for new drugs and medical devices, ones previously reserved only for "breakthrough" treatments — in particular smaller volunteer trials that measure success based only on early indicators of patient health — and allows for patient experience data to be weighed in those approvals, factors previously excluded from consideration. Warren and other critics noted that the FDA already approves most new drug applications, with 2014 and 2015 seeing the approval of 41 and 45 new drugs, respectively.
"People could die from using unproven treatments," Warren said. "Congress shouldn't be in the business of selling FDA favors to the highest bidder, risking people's lives to enrich political donors."
The big-ticket item in the bill is $4.8 billion added over 10 years to the $32 billion budget of the National Institutes of Health. The funding is meant to solidify support for President Barack Obama's signature health research initiatives in brain mapping, cancer cures, and "precision" medicine, which translates patient genes into treatments.