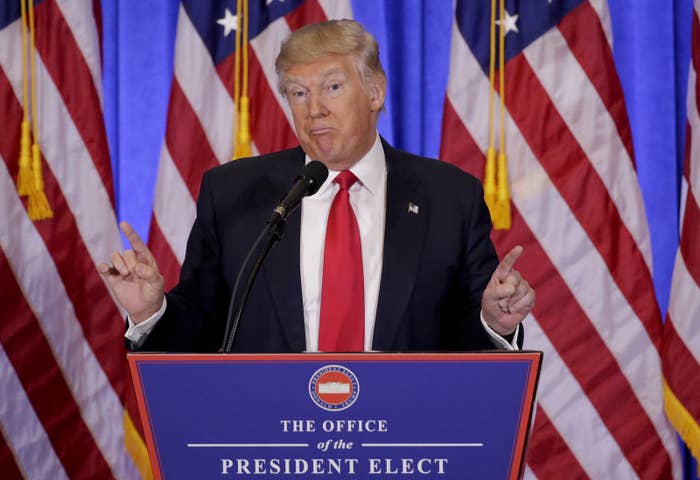 Explaining how he will avoid conflicts of interest as president, Donald Trump claimed Wednesday that he owes little money to anyone, and none to Russia. "As a real estate developer I have very, very little debt," Trump said at his first press conference since winning the presidency in November. "I have assets that are — and now people have found out how big the company is, I have very low debt."
But companies that Trump owns entirely or in part owe hundreds of millions of dollars to foreign banks, fringe lenders, and mortgage companies, according to financial disclosures filed during the election and news reports based on public records.
According to his own most recent financial disclosure, filed in May with the Office of Government Ethics, companies and properties that Trump controls owe at least $315 million. Because the debts were listed in broad numerical ranges, the actual figure may be much higher.
The New York Times reported in August that companies owned by Trump owe at least $650 million. Much of that money is owed to foreign banks, including the Bank of China and Deutsche Bank, the Times reported.

Trump's development company for his new hotel in downtown Washington, DC, borrowed $170 million from Deutsche Bank, among Germany's biggest lenders, to cover construction costs. To secure that loan, Trump put up a lease granted to him by a federal agency that he soon will oversee.