A night shift manager for a 24-hour McDonald's in New York City was recently arrested for allegedly selling $10,900 worth of cocaine inside the restaurant to undercover cops.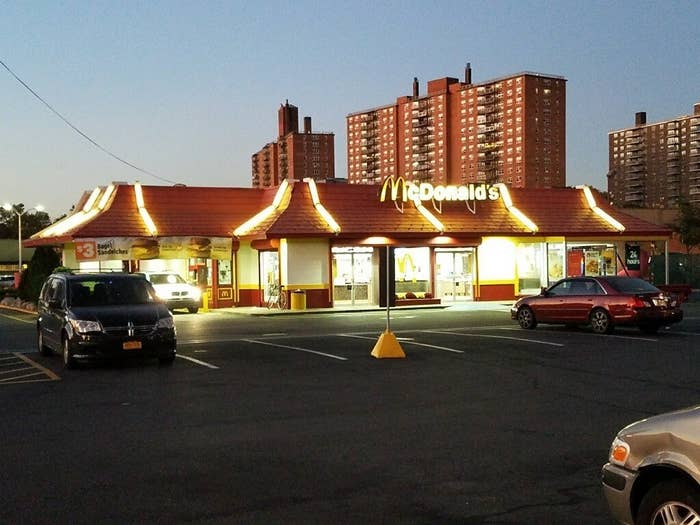 According to a press release from the Office of the Special Narcotics Prosecutor for the City of New York, the night manager, Frank Guerrero, allegedly sold cocaine to undercover cops eight times.
On two occasions, Guerrero allegedly sold drugs to an undercover officer over the counter.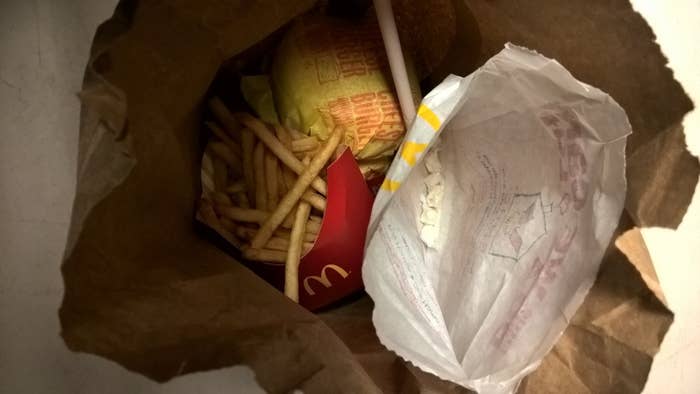 The cocaine was hidden inside a cookie bag and then concealed within a larger McDonald's order with two cheeseburgers, fries, and a soda, prosecutors said.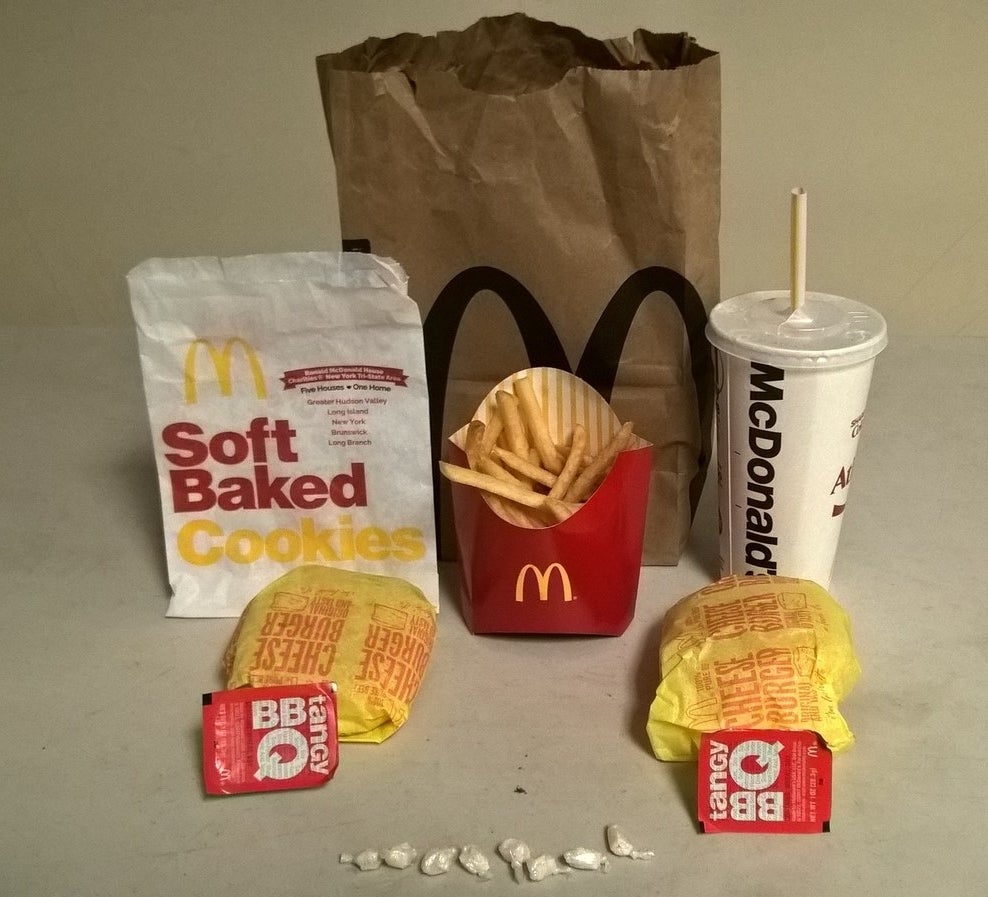 During another operation, prosecutors say Guerrero sold 100 grams of cocaine and crack cocaine (worth $6,520) to an undercover officer inside the McDonald's restroom.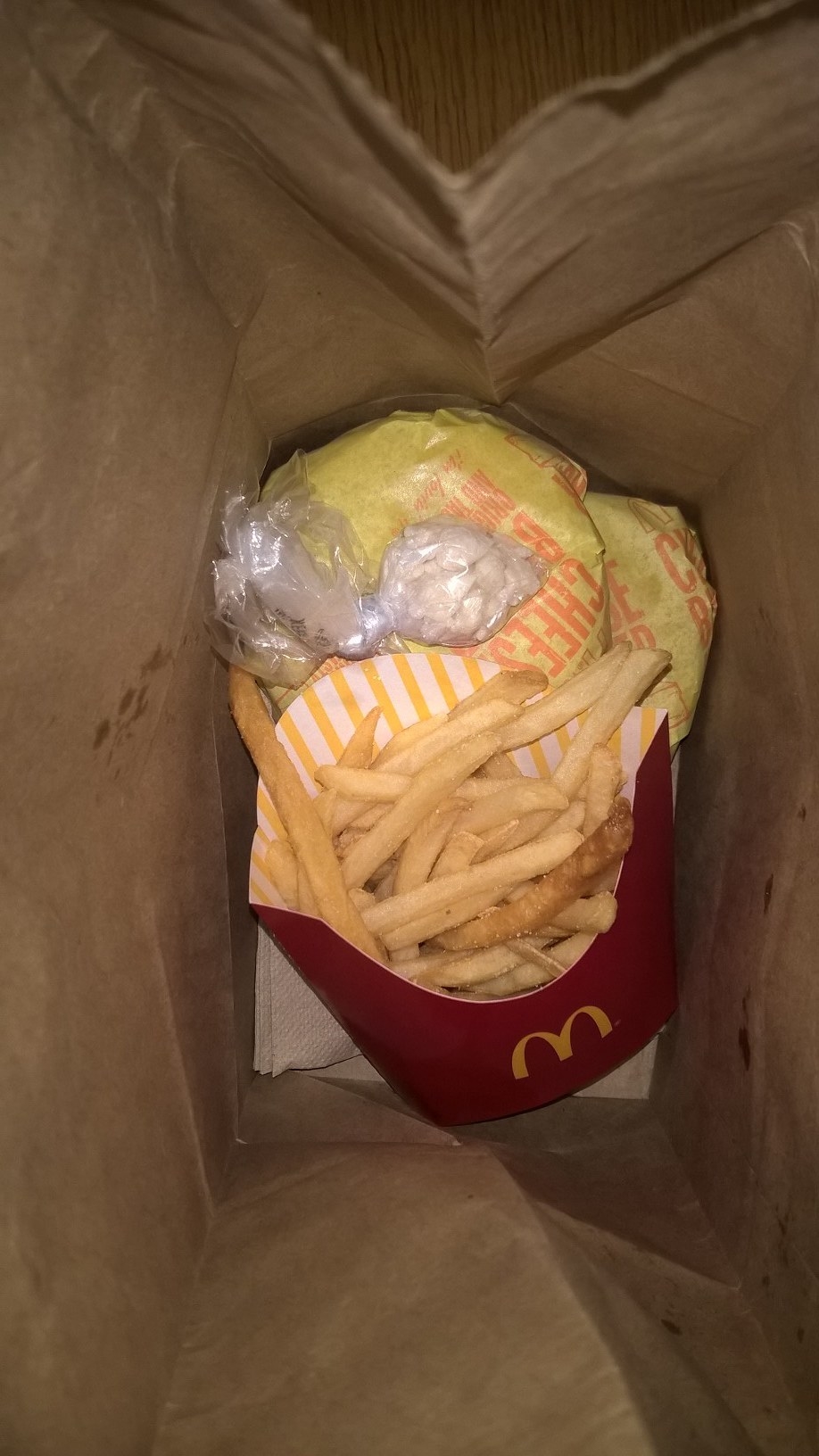 The investigation lasted three months, ending with a search of Guerrero's residence, where the police recovered 200 grams of cocaine and roughly $5,300 in cash hidden inside a dresser in a child's play room, prosecutors said.
Guerrero, meanwhile, has been charged with selling a controlled substance, criminal possession of a controlled substance, using drug paraphernalia, and unlawfully dealing with a child.