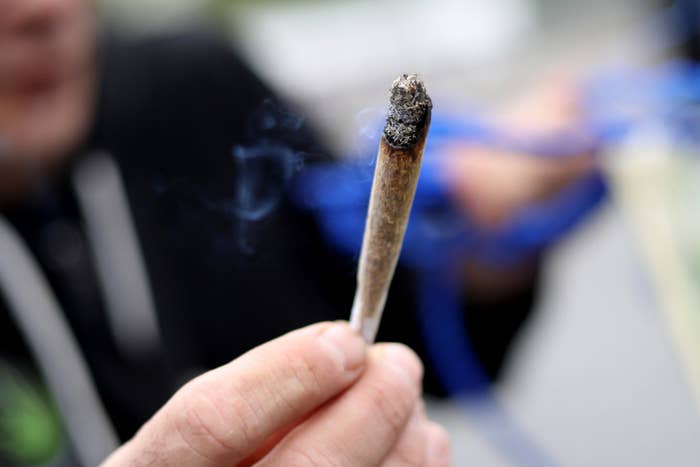 The California branch of the 1.4-million member Teamsters union says it is opposed to a proposed ballot initiative on legalizing recreational marijuana use, and has joined police and prison guard associations in donating to a lobby group devoted to defeating the proposal.
The Teamsters, who primarily represent truck drivers and warehouse workers, are not "philosophically opposed" to the legalization of marijuana, California Teamsters lobbyist Barry Broad told BuzzFeed News. But he said the union has serious concerns about how the drug would be transported and distributed under the proposal that Californians are set to vote on this November.

"We favor a highly regulated and tiered model of distribution, similar to the way alcohol is regulated, where there's an independent distributor that doesn't grow or sell marijuana," he said. "We could be supportive of an initiative if the regulatory structure was one that we thought appropriate."
The Teamsters have donated to lobbyist John Lovell's Coalition for Responsible Drug Policies, a group that is campaigning against the proposal and has taken funding from a number of California law enforcement groups. The donation from the Teamsters was earlier reported by The Intercept.

Lovell told BuzzFeed News that the coalition opposing the legalization proposal in California goes beyond police and prison guard groups, which have broadly opposed drug legalization efforts across the country. The California Small Farmers Association have also come out against the proposed initiative — wary, Lovell said, of marijuana becoming the next "mega agribusiness operation" under the framework being considered.
"Unlike the [2010] medical marijuana initiative, which prohibited vertical integration, this measure specifically permits it," he said, citing the fact that one individual may hold all 18 types of marijuana-related licenses outlined in the bill, dealing with different aspects of the growing and distribution of the plant.
Lovell, who has long worked with law enforcement groups, also successfully opposed the 2010 legalization initiative in California, and a 2008 initiative that called for reduced prison sentences for non-violent drug offenders.