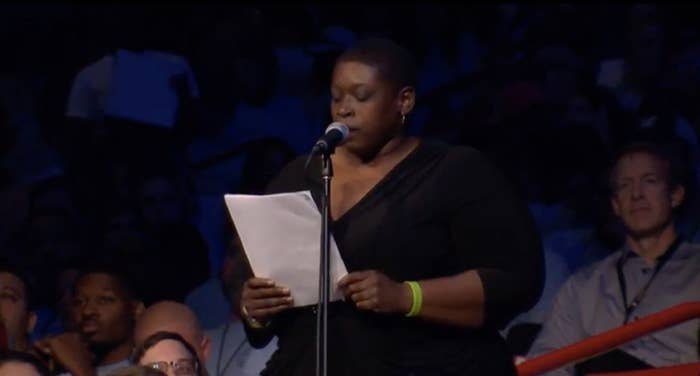 Walmart's annual shareholder meeting is a circus-like extravaganza, with blockbuster music performances and celebrity guests. On Friday, 2017's meeting had Gwen Stefani as the headline act; earlier in the week bags of M&M's parachuted from the arena's rafters and new products like light-up shoes and bacon pool floats took center stage.

Janie Grice, a Walmart worker from Marion, South Carolina, headed to the meeting this year, hoping to encounter members of the Walton family and take her message directly to the top of the company.
"I would want them to know I really enjoy working for them, but I would enjoy it more if they would honor everything they say they're about," Grice told BuzzFeed News by phone Thursday from Alice Walton's personal art museum in Bentonville, Arkansas, where she and other protesters planted a photo of an activist employee and her children among the paintings.
Ahead of the shareholder meeting, Grice filed a resolution aimed at identifying racial bias in managers' decisions about which workers are offered part-time or full-time hours. Grice, who is black and the mother of a 17-year-old son, has consistently asked for more hours, she said — but with no results. The resolution called on the retailer to disclose the racial composition of its respective hourly workforces.
While Walmart discloses some demographic information about its hourly workforce, it doesn't break down the data according to who works full or part time. Labor advocates and workers say that women, especially Latino and black women like Grice, are disproportionately concentrated in the less secure, lower-paying part-time work, and they want Walmart to open its books to find out.

Walmart opposed the proposal, spokesperson Randy Hargrove told BuzzFeed News Friday, and it did not pass a vote at the meeting.
"We believe that we're supporting diversity within our associate ranks and encouraging promotion," Hargrove said by phone Friday. "We've disclosed some percentages of what we're doing, and we're always looking at opportunities for more disclosure and how we work with our shareholders. Creating a culture that fosters diversity and inclusion is fundamental to everything we do at Walmart."
A 2015 joint study from the NAACP and the left-leaning organization Demos found black and Latino retail workers are more likely to be employed part time despite wanting full-time work and that 1 in 5 black retail workers are employed involuntarily part time, compared with fewer than 1 in 7 white workers.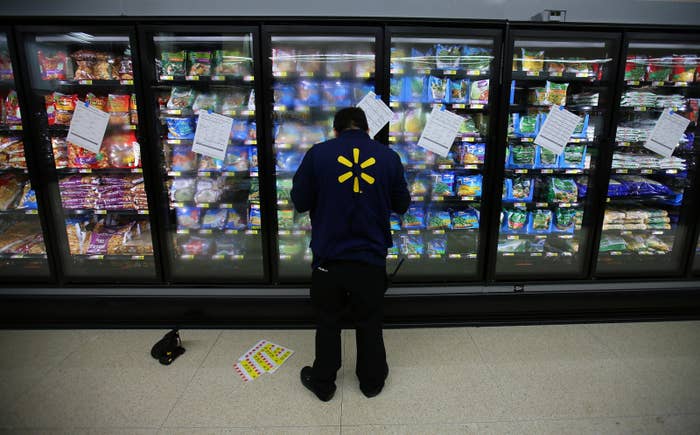 After Grice spoke at the shareholders meeting Friday morning, Walmart Executive Vice President of Global Governance Jeff Gearhart took a defensive tone on stage.

"We really think it's important to show respect to everyone, even if we don't necessarily agree with everything that's said," he told the arena, packed with thousands of workers. "There are many of us here who are truly proud to be part of the company and proud of what we've done."
Gearhart highlighted Walmart's investment in raises and training: "With respect to our associates, the $2.7 billion investment Greg mentioned earlier in training, education, and wages - that really happened," he said. "That's real. We're also investing in technology to make our associates' jobs easier and help them serve our customers better."
(Walmart debuted a virtual reality headset to train employees earlier in the week, which will reportedly include virtual scenarios like "Black Friday rush.")
Gearhart ended with numbers from the company's 2017 Global Responsibility Report, which found that women make up 55% of Walmart's workforce and 57% of the hourly-associates who were promoted during the past year, while people of color represented about 43% of the total workforce and received about 45% of promotions.
But those promotions don't translate to career advancement to the manager level, advocates say, citing Walmart's own data.
According to the company's most recent diversity report, executives, senior-level officials and managers at Walmart are disproportionately white and male. That 2016 report found that though 42% of associates were people of color, just 31% of managers were, and 22% of officers. Similarly, 56% of hourly employees that year were women, but just 43% of managers and 31% of officers were.
Eight labor leaders and scholars, including Alicia Garza, a founder of Black Lives Matter, expressed worry over the statistics in an open letter to Walmart CEO Doug McMillon in advance of the shareholder meeting. The letter's authors emphasized the lower representation of women and people of color in management positions.
"We are very concerned that one major explanation for this disparity in representation might be that people of color are disproportionately concentrated in these 50 percent part-time jobs," they wrote, since part-time positions offer fewer ladders for career advancement. "Voluntarily releasing this information is clearly consistent with Walmart's commitment to diversity... and transparency, and using metrics to measure progress toward your inclusion goals."
Prior to this year, Walmart had reported that about 50% of its hourly workforce worked part-time hours and 50% full time. This year, they reported that "a majority" worked full time and that 150,000 workers had been converted from part time to full time this past year. Walmart spokesperson Hargrove declined to give a more specific percentage or breakdown of the division Friday.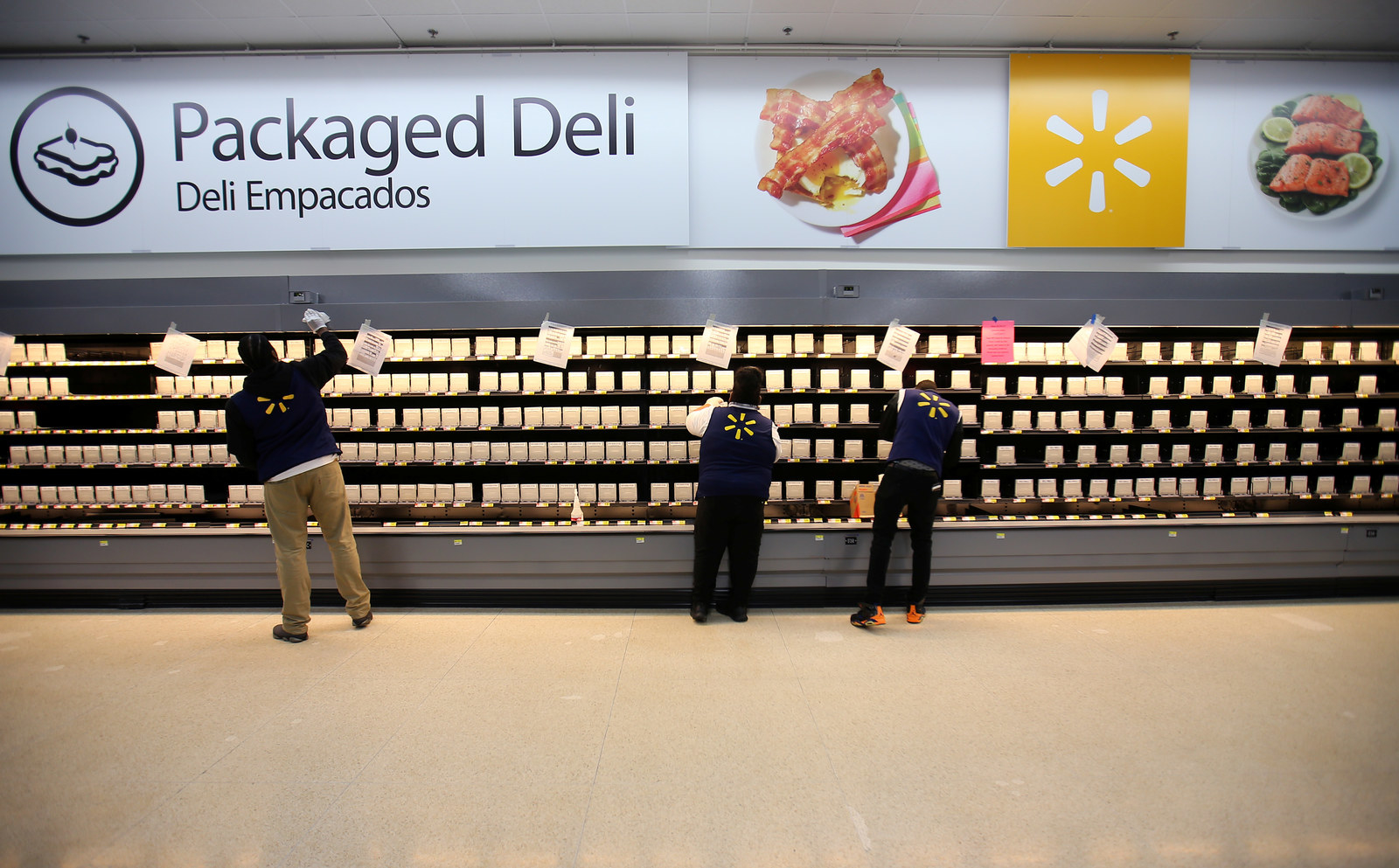 Grice made her proposals as a shareholder at the annual meeting, notifying the company of her intention to raise the proposal, rather than filing a resolution under the rules of the Securities and Exchange Commission. It's a strategy more commonly used by so-called activist investors, like hedge funds.

In 2015, Walmart avoided a shareholder vote on a resolution that would have required it to disclose gender discrepancies in pay, after the company told the SEC that the proposal would adversely affect the company in a litigation matter. The resolution would have required Walmart to disclose the percentage of men and women in each pay and salary range, and their average hours and hourly wages.
"We have a long history of providing advancement opportunities for our female associates," a Walmart spokesperson said at the time. "In fact, we have created specific training and mentoring programs to help prepare women for opportunities at all levels in our company."
Walmart has since launched several high-profile efforts to combat the charges of discrimination in recent years, including a "Diversity Goals Program" to "accelerate opportunity" for women and people of color.

Cherrell Brown, Community Engagement Director at the African American Policy Forum and a signatory the open letter to Macmillan, said that increased transparency around pay and distribution of hours would be a more meaningful way to ensure opportunity is distributed in a non-discriminatory way.
"A fair wage is great," said Brown, "but if the jobs that have those wages still aren't accessible for workers of color and women at Walmart, or when a mother can't get the minimum number of hours needed to take care of her child — they're still disproportionately affected."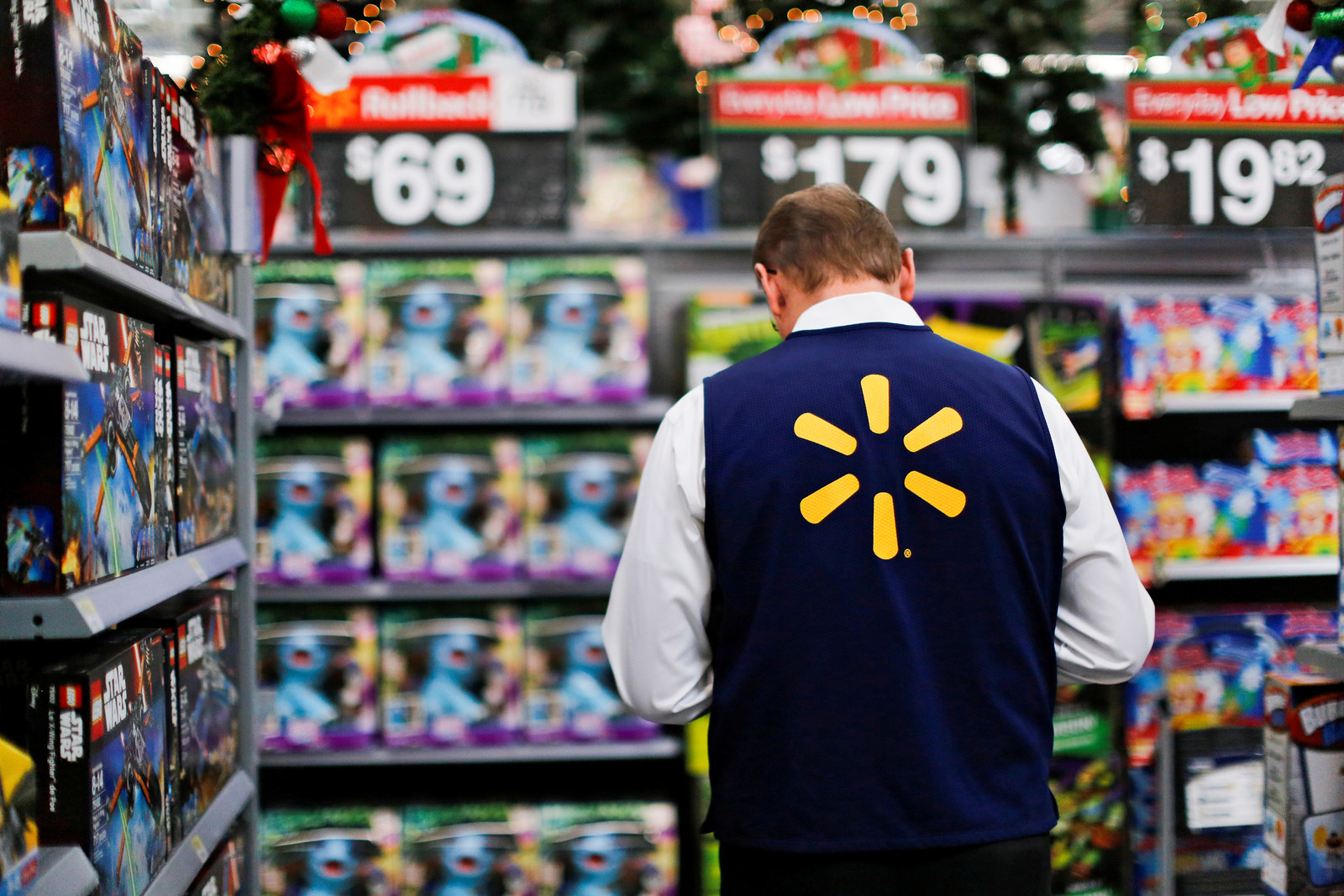 Dan Schlademan, one of the directors of worker advocacy group OUR Walmart, said that Walmart has publicly committed to "a new era of transparency" and points out that the retailer has voluntarily disclosed more demographic information about its executive employees, just not its hourly workforce.
"As the largest corporate employer in the United States, Walmart's reporting on, and, if it exists, addressing this insidious form of discrimination would have a ripple effect that could help transform the retail industry," Schlademan said.