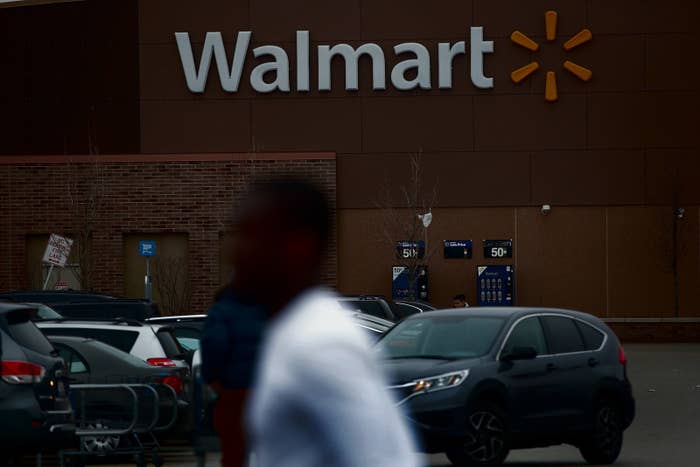 Mega-retailer Walmart told employees this month that the company is eliminating thousands of overnight positions nationwide, BuzzFeed News has learned, and will offer workers the option to move to day shifts, to other locations, or to receive 60 days' severance based on their current pay. The change will affect more than 430 of its small-format Neighborhood Market stores, according to the company.
Walmart confirmed the change, pointing to a statement quietly posted to a company blog. In the post, Walmart said the new policy will bring workers at the Neighborhood Markets "closer to the customer – shifting overnight stocking hours to the daytime and using technology to make the inventory management process easier."
While the company called it an improvement that they "think customers are going to love," more than one employee called the decision "a clusterfuck" on a public message board for workers.

Workers who spoke to BuzzFeed News said they were worried about a loss of pay when switching to daytime shifts, as overnight shifts earn a higher hourly rate. Walmart said the policy change "wasn't about cutting costs to payroll." The company has increased hourly pay to workers in recent years.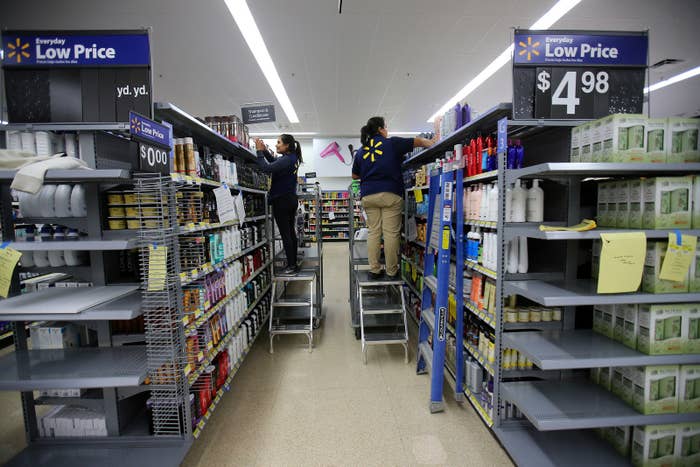 To stay competitive with online retailers such as Amazon, Walmart has been both aggressively growing its e-commerce presence (it acquired Jet.com for $3.3 billion) and cutting costs, including labor. In 2016, the retailer eliminated 7,000 back-office positions and offered to move those employees to the sales floor. In January of this year it slashed 1,000 corporate personnel, many of them in human resources, and in April, Walmart trimmed hundreds of jobs at its headquarters and regional offices. Last week, Reuters reported the company is reorganizing its US operations.

On the company's most recent earnings call, CEO Doug McMillon said he was "pleased with the expense discipline" exercised by physical stores, "while maintaining high in-stock and service levels."
"Store associates are using better technology and processes to perform their tasks," McMillon said, "and we're becoming more efficient."
Some employees who spoke to BuzzFeed News about the latest change at the Neighborhood Markets said that stocking is more difficult with customers present during the day, since it can involve large pallets, equipment, and bulky merchandise. Several said they fear being laid off if they can't rearrange their schedules or switch stores. Others said that overnight maintenance — such as buffing and waxing floors — will be more challenging during crowded business hours. The workers spoke on the condition of anonymity because of Walmart's policy that employees should not speak to the press.

Walmart declined to comment on the concerns, but said when they tested the change in a pilot program in the Tampa and Dallas areas, employees "liked the ability to move to the day shift" from working overnights. The retailer said that just five workers at 50 stores were unable to switch to daytime shifts or to nearby stores during the trial period. Those laid-off employees received two months of pay while they looked for other jobs.
Walmart's Neighborhood Market stores are about one-fifth of the size of the average Supercenter and focus on staples like groceries, pharmacies, and fuel.
In 2015, Moody's analysts said these smaller Walmart stores posed a risk to supermarkets like Whole Foods and Trader Joe's. After online retail giant Amazon bought Whole Foods last month, they slashed prices on some items at the brick-and-mortar chain by as much as 43%, taking aim at Walmart's grocery customers.