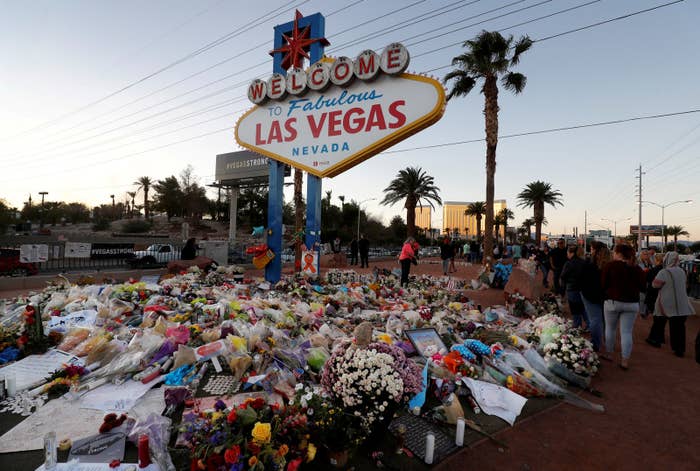 Victims of the Las Vegas shooting, in which 58 people died and more than 500 were injured, have sued a company that manufactures bump fire stocks, a mechanism that allows semiautomatic weapons to fire at the rate of an automatic weapon, over allegations of negligence.
Gunman Stephen Paddock, who killed himself after carrying out the attack, had a dozen bump stocks in his hotel room at the time his body was found by police.
Filed in Clark County District Court by the Brady Center to Prevent Gun Violence on behalf of three unnamed victims, the complaint alleges that Slide Fire Solutions, a bump stock manufacturer, behaved negligently in producing and selling the devices, according to the AP. The complaint also names other manufacturers and retailers of bump stocks.
The Bureau of Alcohol, Tobacco, Firearms and Explosives has previously found that the production and sale of bump stocks are legal under existing federal law.
The National Rifle Association has said in the past that bump stocks should be subject to additional regulations.

"Bump fire stocks, while simulating automatic fire, do not actually alter the firearm to fire automatically, making them legal under current federal law," Jill A. Snyder, ATF special agent in charge, told Bloomberg.
The complaint, which could lead to a class action suit, states that the "horrific assault did not occur, could not occur, and would not have occurred with a conventional handgun, rifle, or shotgun, of the sort used by law-abiding responsible gun owners for hunting or self-defense."