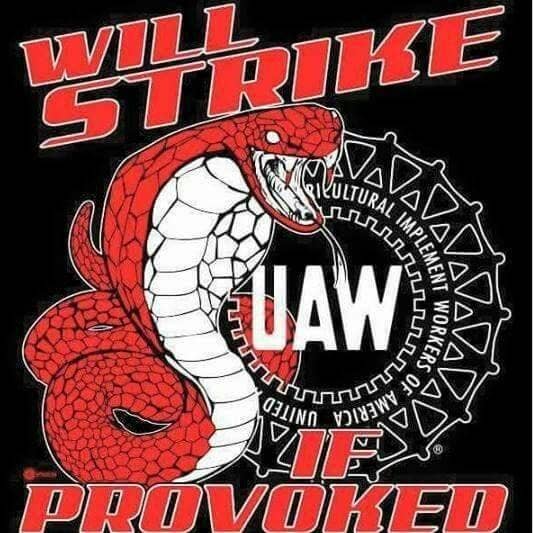 There's a strike looming in Detroit, with the United Auto Workers union warning Fiat Chrysler Automobiles its workers may walk off the job late Wednesday night when their current four-year contract expires.
It wasn't meant to be this way. The UAW leadership had reached a tentative agreement on a new contract with Fiat Chrysler, one its boss said included "tremendous gains." But UAW members voted down the deal, saying it did not go far enough in raising pay and improving working conditions. It was the first time in three decades that the union rank-and-file shot down such a deal agreed to by their leaders.
The "No" voted was powered in part by online organizing, largely via Facebook groups, though face-to-face efforts also played their part. After the proposed agreement was rejected, the UAW President tried to assure workers — aptly, via Facebook — their issues with the deal will be addressed.
"You have spoken and we heard you," Williams wrote in a post Monday morning, his first message to the membership since the vote. "We have been listening to your issues and concerns through your local union leadership."
The UAW represents 40,000 employees at 37 Fiat Chrysler plants. Last Thursday, 65% of those voted against the tentative four-year agreement, with some local union chapters posting information for strike preparations afterwards. In his message, Williams urged members not to strike against the company, the third-largest auto maker in Detroit.
"You, our members need to make decisions based on what's best for you and your families," Williams wrote. "No one else has to pay the price of a strike. No one else will lose a paycheck or a home."
The vote marks another instance of what Coworker.org's Jess Kutch describes as an increasing pattern of workers leveraging technology to change their workplaces directly, whether unionized or grouped in informal networks. Tech and online platforms help workers circumvent hierarchies imposed by employers or unions, to speak to one another without layers of mediation or bureaucracy impeding exchange. You could say, borrowing from one well-known advocate of the labor movement, the workers have seized control of the means of communication.
Kutch said the trend includes workers using Reddit as a space for whistle-blowing, or private Facebook groups as spaces to swap shifts for workplaces with lousy scheduling practices. For the UAW's Fiat Chrysler members, local Facebook pages made room for union members to advocate for themselves, against the leadership-negotiated contract.
Members rallied one another to turn out the vote at their locals, with many uploading photos of stamps and ballot tallies to their local pages as the tide turned against the leadership-approved pact. The New York Times noted the vote's "populist tone." No national union-bargained contract has been rejected by the membership since 1982, according to the Detroit Free Press.
Coworker.org is mainly a platform for petitions and pressure campaigns around labor conditions at different companies. The White House will recognize the site Wednesday, as a tool used by unions, workers' centers, and unorganized workers alike, by co-hosting a town hall at theSummit on Worker Voice with them in D.C.
For the UAW's Fiat Chrysler workers, digital organizing is attached to existing union structures — local union chapters, leaders, and formal collective bargaining processes. Chris Owens, the Executive Director of the National Employment Law Project, said that while the "No" vote — reached largely because of this online, hyper-local work — is out of the ordinary, it demonstrates the union is operating as intended.
"Unions are democratic institutions, and this was a democratic process," she said. "They submitted the contract to their members, who sent it back."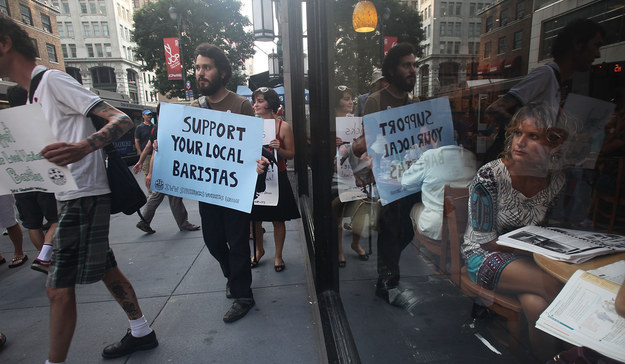 Owens placed the vote in context with other minor, but notable, recent labor wins. "Although some of the organizing victories are small — some pharmacists at a Target store recently voted to form a union and some Alabama parts workers at an auto plant — it's in the ether. There's a growing recognition among a significant share of the workforce that unions can make a difference," she said.
Moshe Marvit, labor lawyer and fellow at the progressive Century Foundation, further claims that this is a moment not only for unions, but for the organizing work upon which unions are based. Going into the contract negotiations, Moshe said, the UAW talked big about how it would try to eliminate the two-tier wage system. When the contract was revealed, this wasn't the case. Given the blow to the membership's goals, Marvit views it as "a positive development" that workers rejected the agreement.
"Within the auto industry, workers took big concessions during the recession with a promise that when things got better, it would get better for them too," he said. "Now, things have gotten better for car-makers, and a lot of workers are frustrated the tier wage system hasn't been solved."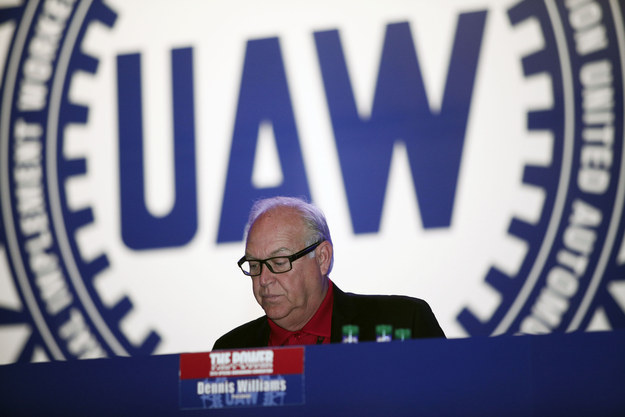 On both local and international union pages, workers spoke out against the tiered wage system in the contract, which they had sought to end or cap, so that no more than 25% of the workforce could be denoted as second-tier at a given time. "No more tiers, no more tears," ran the refrain. The tiered system divided workers and kept low-level employees at a salary range that included no promise or timeline for rising to a higher level of pay and benefits.
Workers also took issue with changes in health care coverage, attendance policy, a lower signing bonus (down to $3,000 from $3,500 in 2011, despite the companies' higher profits), vacation and sick day policy changes. Under the agreement, retirees would receive no annual bonus - only a $1,000 voucher towards a car.
No-voters were further spurred by Fiat Chrysler's high profits and the news that some production would be moved to Mexico.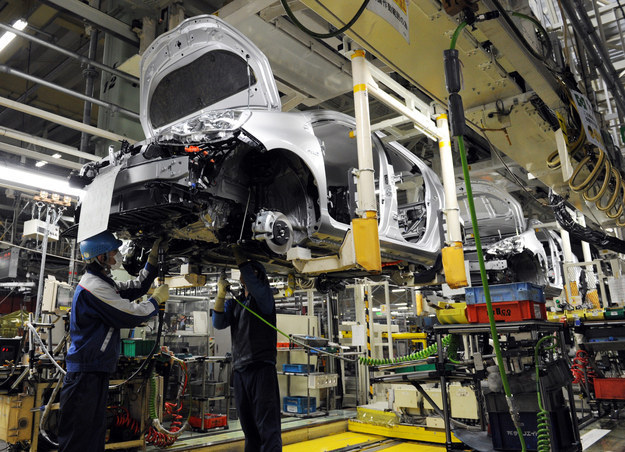 UAW President Dennis Williams said in a statement last Thursday that "the ultimate decision and the power of the union is our members and they make the final decision... We don't consider this a setback; we consider the membership vote a part of the process we respect."
Online, the membership took umbrage at this line. The official UAW post had 111 comments within 24 hours. "A setback? It's a victory for the membership!" was one of the most-liked sentiments. "It is about time the active UAW membership stands up to our so-called leadership," said another. From a third: "If you took out your ear plugs and listened to the membership this would not have happened."
One more moderate voice urged caution, while still expressing disapproval with the contract. "The Big Three are sitting back in their mile high offices and loving all this division among the workers," she posted. "With that said, I hope they do go back to the table and get something better to bring to the people."
UAW members also criticized footage of their union president hugging Fiat Chrysler CEO Sergio Marchionne at the start of bargaining in July, claiming the two seemed too cozy, given their adversarial roles.
"Whoever you choose to negotiate with next, I recommend you not give the CEO a gigantic hug and then proceed to giggle with them for an hour," one wrote.
The anger shifted from Facebook to the ballot box, and was reflected in the voting results at various UAW chapers. At Local 12, the largest UAW local to vote, with 5,000 members, 87% of production workers and 80% of skilled trades workers rejected the agreement, Labor Notes reported. Margins at other locals were also high.
"One thing you find in the auto industry — people have been there a long time, and there's a deep well of institutional knowledge," Marvit said. "This isn't an immature workforce where everyone has only been there a few years. You have people at the plants who have been there three or four decades. They understand the economics of car-making, how this works. They're well informed, they know what two-tier has done to the shop, and they're simply rejecting that contract."
Seventeen years ago, a 54-day walkout at two General Motors plants brought GM to its knees. The car company was forced to temporarily shut the majority of its North American plants, leaving 180,000 workers idle. Automotive News estimated a work stoppage on this scale could cost Fiat-Chrysler a billion dollars per week.