This is 19-year-old University of Nebraska-Lincoln sophomore Adrian Silva.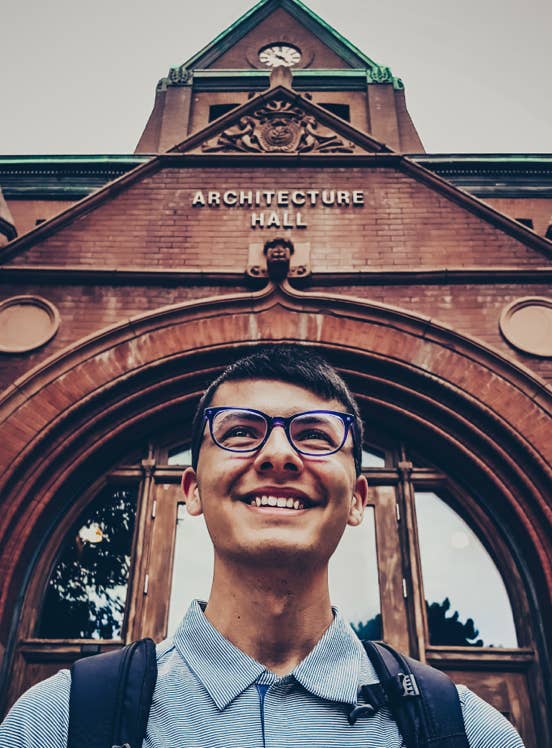 On Saturday evening, when Silva got off work as a gallery attendant at the Sheldon Art Center, he realized he'd left his jacket at home.
"I normally don't take an Uber for such short distances," he told BuzzFeed News, "But I forgot my coat, and it's pretty warm here during the day, and then it drops."
When the architecture student hailed an Uber, he noticed his driver's name and photo matched that of Republican Sen. Ben Sasse, who made headlines this year for his continued refusal to endorse Donald Trump.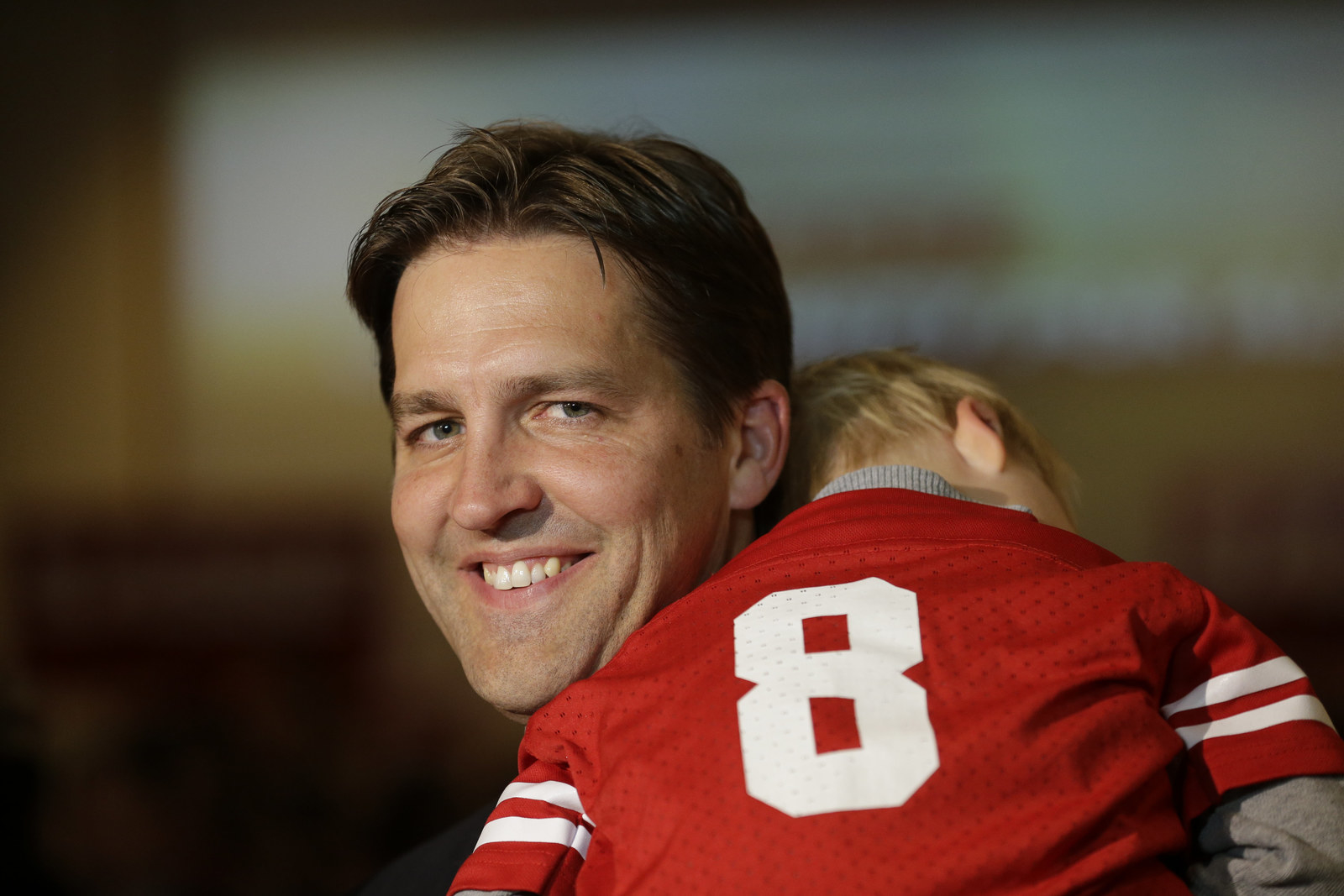 "At first, I was like, 'What?' Like the moment when you get trolled," Silva said. "I thought it was a joke, but then I saw he had a five-star rating. And it became apparent when I saw the rating that it was probably real."
After accepting the ride, Silva walked over to where the senator was waiting in his vehicle along with an aide, who explained Sasse was driving an Uber for the day to spend time with constituents and draw attention to the on-demand economy.
Then Sasse got out of the car and personally introduced himself.
"He's a pretty cool guy," said Silva. "I couldn't see who else would take time out of their day and shake my hand."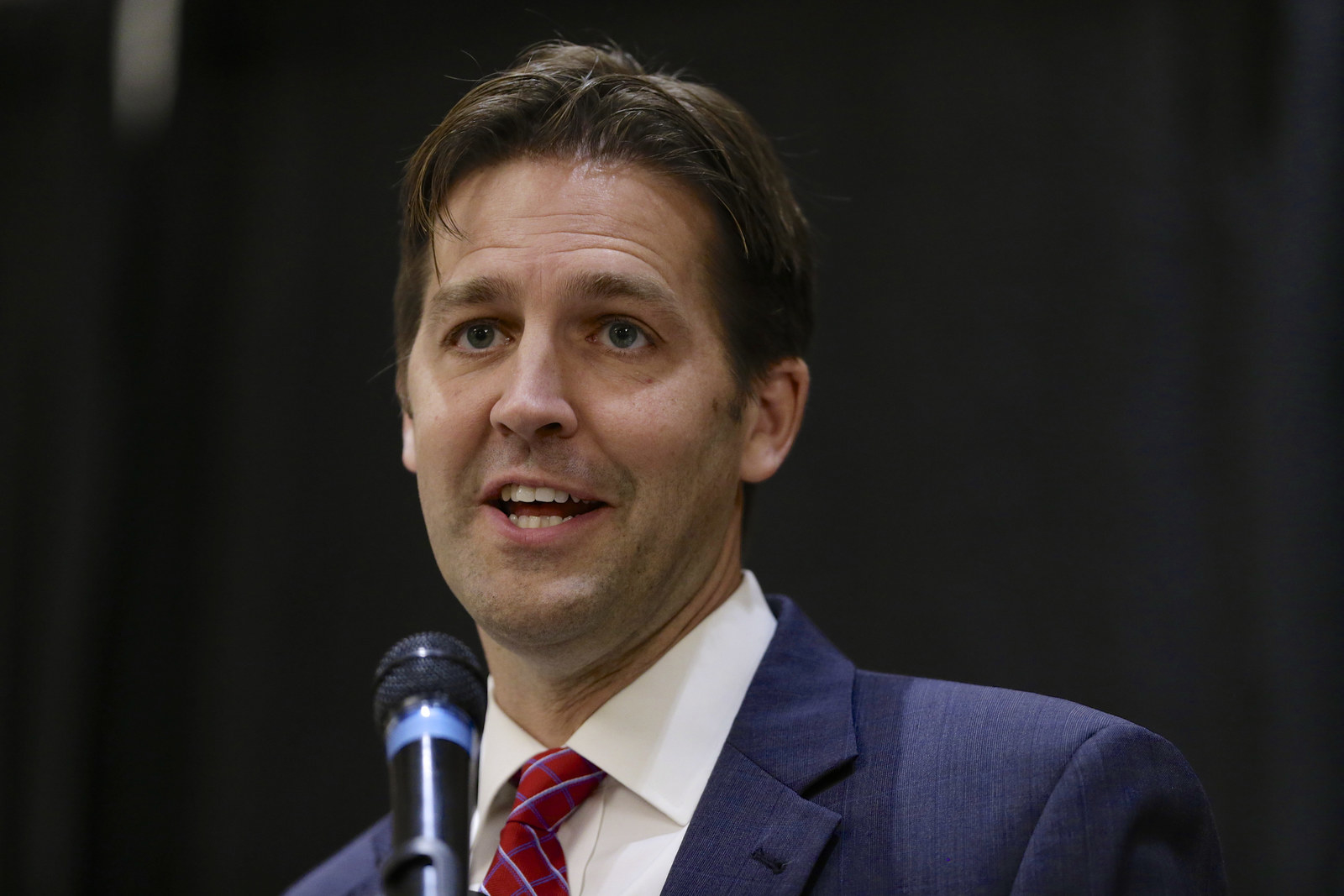 After Silva tweeted about the six-minute Uber ride, Politico senior writer Jake Sherman retweeted the link asking for a fact-check, to which the senator confirmed the ride was "#real."
"I like to work alongside and for Nebraskans," he told another inquiring Twitter user, adding that the money went to charity.
CNN anchor and Washington correspondent Jake Tapper was confused as heck by the story.
Silva, a disappointed Hillary Clinton supporter, said he was even able to discuss politics with his surprise driver.
"I asked if we could talk about the election, and he said, 'Sure, you can lay it on me,'" Silva said. "Since Ben Sasse was one of the few Republican senators who didn't endorse Donald, I asked him if he held that position still. He made it clear that they would obviously have to work together."

Silva said he was impressed by Sasse's response.
"When you have an actual senator there, you realize this is his actual job to work with the president, so you gain an appreciation for how they have to handle things," Silva said.