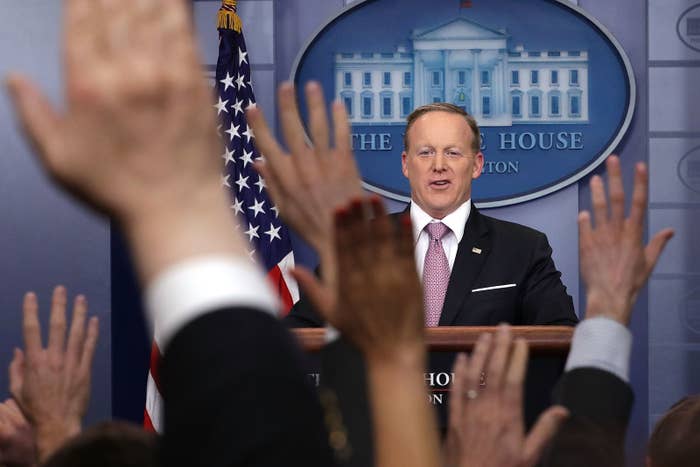 Donald Trump's presidential campaign had a problem with the employment data released monthly by the Bureau of Labor Statistics: how to square the low unemployment rate and solid monthly job numbers under President Obama with his message of an America reduced to an economic hellscape caused by eight years of failed socialism.
His solution was to continually dismiss the numbers as fraudulent, in Trumpian terms: "phony," "totally fiction," and "the biggest hoax in American politics."
But on Friday, when the first monthly jobs report of his presidency showed a gain of 235,000 jobs in February, he told his spokesman exactly how to describe the numbers. "I talked to the President prior to this and he said to quote him very clearly," White House Press Secretary Sean Spicer said.
The line from Trump, according to Spicer: "They may have been phony in the past, but it's very real now."

Both Spicer and the reporters in the room laughed after he delivered the line.
During his election campaign, Trump said he had "heard" that the "real" unemployment rate was as high as 42%. Economists and experts have defended the numbers, and struggled to make sense of his criticisms.
At the beginning of the Trump presidency, Spicer said Trump wasn't interested in labor market statistics at all. When asked "what is the national unemployment rate," at one briefing, Spicer demurred, saying that there were "several versions" of the number and that Trump "sees people that are hurting."
The state of the labor market, Spicer said, was "not just a number." and the president was "not focused on statistics."
When Spicer was asked about the president's thoughts on the jobs report prior to this month's release, he said the president was "not focused on statistics as much as he is on whether the American people are doing better as a whole."
On Friday, within two hours of the report being released, his interest was piqued. On his personal account, he was retweeting one of his favorite reporters celebrating the numbers: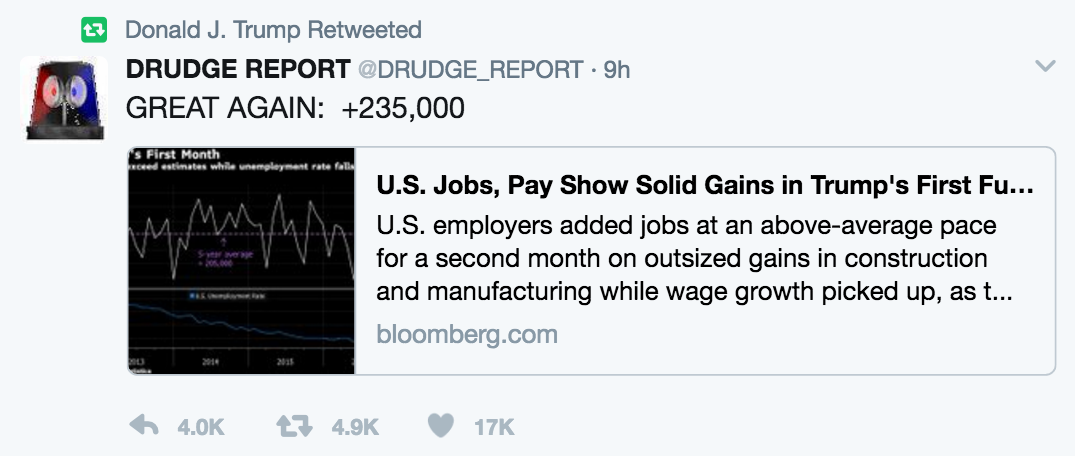 A few days earlier, when another set of labor market data was released, the @POTUS account was also very interested in statistics: