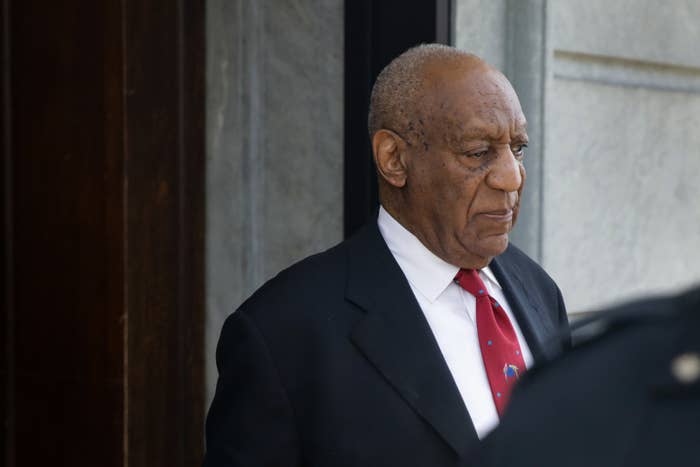 One of the jurors who convicted Bill Cosby spoke out about the trial for the first time Monday morning, saying that prior to the trial he didn't know much about the actor and hadn't heard about the allegations against him.
Cosby was convicted of drugging and raping Andrea Constand at his Pennsylvania home in 2004 on Thursday after a jury of seven men and five women spent 14 hours deliberating, in one of the first major celebrity trials of the #MeToo era.
Juror Harrison Snyder, in an interview on ABC's Good Morning America, said he doesn't keep up with the news and hadn't heard of the hashtag later adopted by victims to share stories of sexual abuse and assault, following news stories about Hollywood producer Harvey Weinstein's predatory behavior last year.
The 22-year-old juror said that he was "a little young" to have watched Cosby's show and that it was Cosby's own admission that he had drugged women that was the deciding factor for him in convicting the comedian.
"Mr. Cosby admitted to giving quaaludes to women, young women, in order to have sex with them," Snyder said, referring to the actor's deposition. "He stated that he gave these drugs to other women. He said it himself that he used drugs on other women."
Snyder also said that he hadn't previously known about the #MeToo movement and only found out about it after he got home "and looked online to see what everything was."
Snyder, the youngest member of the jury, said he believes the jury made the right decision in convicting Cosby on three counts of aggravated indecent assault.
NBC's Today show said Monday the Cosby jury issued a statement saying its decision was not influenced in any way by factors other than what was seen and heard in the courtroom. Jurors said race and the #MeToo movement were never discussed.

"After thoughtful and meticulous consideration of the information and evidence provided to us, we came to our unanimous verdict," the jury said in the statement, according to NBC News. "Not once were race or the #MeToo movement ever discussed, nor did either factor into our decision, as implied in various media outlets."