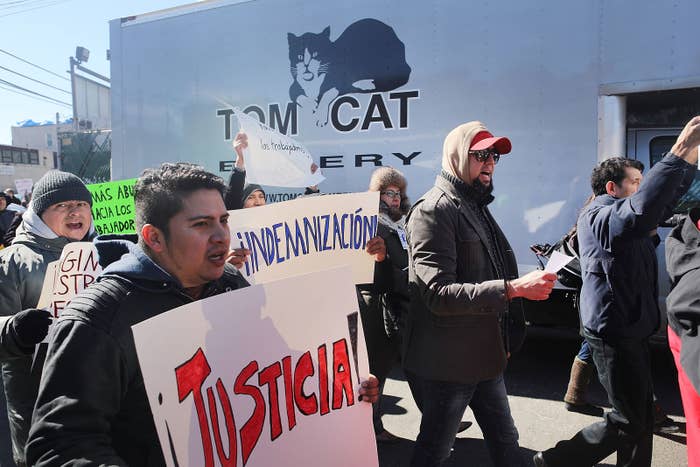 Earlier this month, workers at one of New York's largest bakeries were given an ultimatum: Within two weeks, produce papers showing you have legal authorization to work in the United States, or you'll be fired.
"After an ongoing audit, it was brought to our attention that documents you provided at the time of hiring in form I-9 does not currently authorize you to work in the United States," read a letter distributed to 31 employees of Tom Cat, an industrial bakery that supplies gourmet bread to hundreds of New York businesses.
If the valid documents can't be provided within 10 business days, "you are considered by the Homeland Security Investigations to be unauthorized to work," said the letter, which was signed by a payroll administrator and topped with company's signature black-and-white cat.
Federal immigration audits have been rare occurrences in New York City in recent years, but the response by the workers has been even more unusual: They are publicly fighting the investigation and trying to keep their jobs, rather than quitting work at a company where most have been employed for more than a decade.
"We refuse to be thrown away like the bakery's garbage," Sabino Milian, a production-side worker at the bakery, told BuzzFeed News. He and the rest of the employees affected have worked hard, paid taxes, and contributed to Tom Cat's success, he said, "and we will advance forward together."

In a moment when parents are keeping children out of school, employees are abandoning workplaces, and women are not reporting domestic abuse, in bids to avoid the attention of immigration authorities, the very public actions by the workers stand out.
Last week they picketed outside the Long Island City, Queens, facility, joined by city councilmen, labor advocates, and religious leaders. Following the demonstration, organizers said Tom Cat's management have committed to supporting their employees.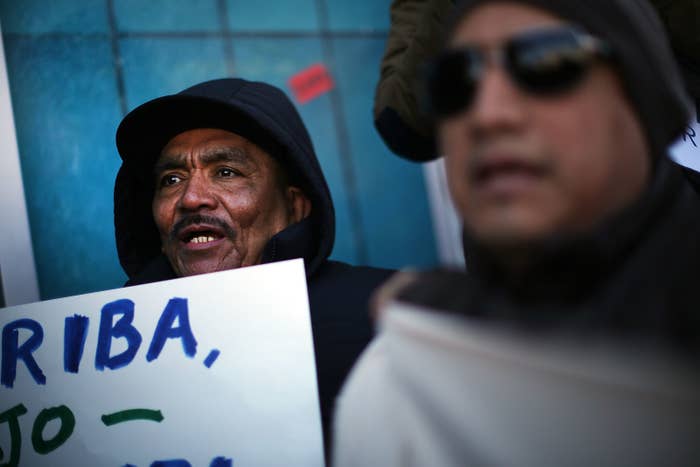 "While it remains to be seen how Tom Cat follows through, the company seems to have turned a corner from stonewalling workers and their organization to agreeing to cooperate," said Daniel Gross, founder and director of Brandworkers, a worker coalition representing the bakery employees.
On Wednesday, the company secured an extension from the Department of Homeland Security, moving the initial two-week deadline to April 21. Calls to Tom Cat and to the bakery's legal representatives went unanswered Wednesday.
While the workers' legal strategy is not immediately clear, lawyers with the Urban Justice Center Community Development Project have taken on the case pro bono, in coordination with the Brandworkers labor group.
"Unfortunately, we are not able to discuss the specifics of an ongoing and complex case," supervising attorney Carmela Huang told BuzzFeed News. "I can say, though, that CDP is committed to providing zealous representation across the full spectrum of our clients' legal options."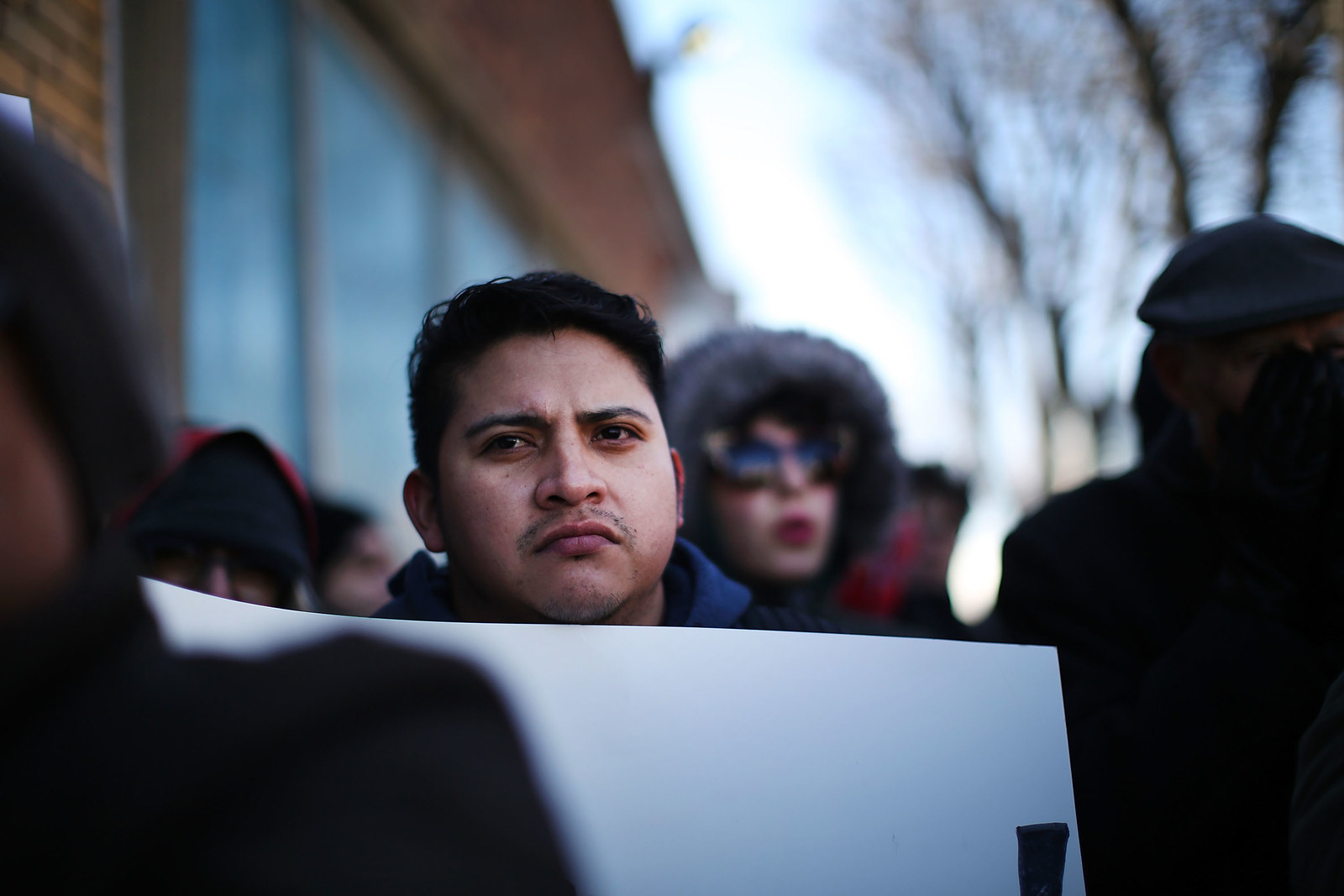 New York City's food business relies on huge numbers of undocumented workers who prepare meals, bus tables, and deliver food for restaurants across the five boroughs, and employers and local authorities generally turn a blind eye to their immigration status. Though companies can face fines or criminal charges for knowingly hiring undocumented workers, authorities have not prioritized investigations or prosecutions in recent years, according to Gross, whose organization represents thousands of predominantly immigrant food industry workers across the city.
So long as a worker fills out an I-9 form with a Social Security Number and presents some form of identification at the time of hiring, the employer can meet a "reasonableness" standard in court and won't be penalized for hiring someone without authorization to work in the US. As a result, many businesses don't take the time to verify the information given by new hires, which is not mandatory in New York state.
Since Donald Trump's election, however, immigration authorities have stepped up enforcement, raids, and deportation efforts across the country. This month, Republican Senator Charles Grassley of Iowa reintroduced a bill to require verification of employees' legal status nationwide. Critics of the policy say the mandate won't reduce the employment of undocumented workers — it'll just take them off the books.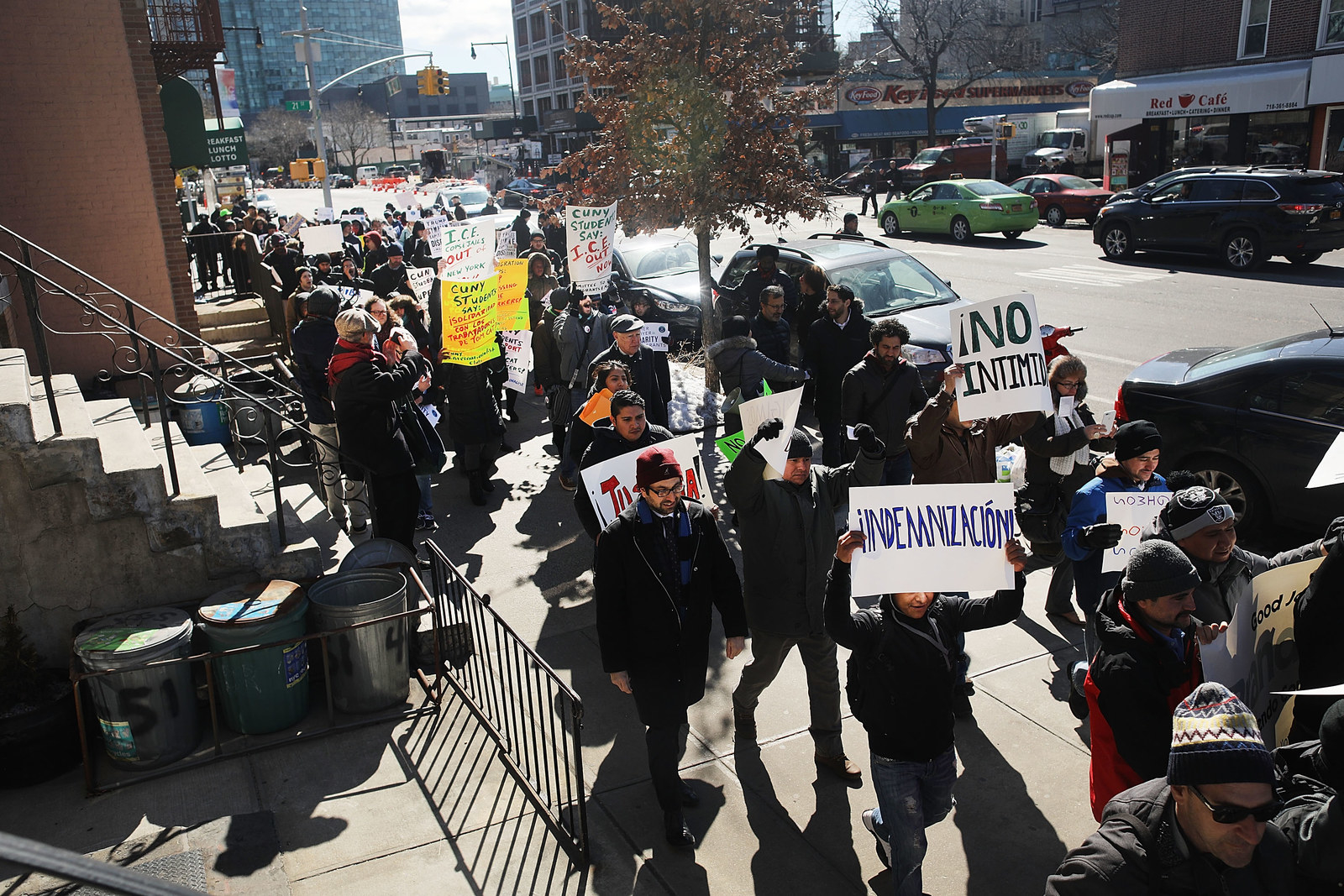 In New York City, the last immigration audit comparable to Tom Cat's that Gross recalls took place back in 2007, when authorities announced an investigation into grocery delivery service Fresh Direct. The company lost more than 40 warehouse workers overnight, some cleaning out their lockers in tears on the spot, knowing they couldn't produce the required paperwork.
Following an I-9 immigration audit, DHS may also notify Immigration and Customs Enforcement officers of the presence of undocumented workers, which could lead to deportation. The employees — many of whom support families in New York and relatives in Ecuador, Mexico, and the Dominican Republic — are well aware of the stakes of their public stand.
"The Trump administration may want us to disappear," said Tom Cat worker Librada Antigua, "but we're not leaving our children for anything."
Employee Henry Rivera said the employees are organizing "not just for Tom Cat workers, but for workers in New York and the whole nation."
Whatever happens up to and following the April 21 audit deadline, the Tom Cat bakers, packers, quality controllers, and warehouse workers said they plan to take part in a May 1 general strike, and encourage other workers to do the same.
Haeyoung Yoon, director of partnerships for the National Employment Law Project, a legal advocacy group for low-income workers, said the bakery "has a golden opportunity to act responsibly and stand up to President Trump's harsh immigration policies."
"[Tom Cat] can and should be a leader by doing all it can within the bounds of the law to protect its workers," she said, "who have baked and delivered their bread and built their company."