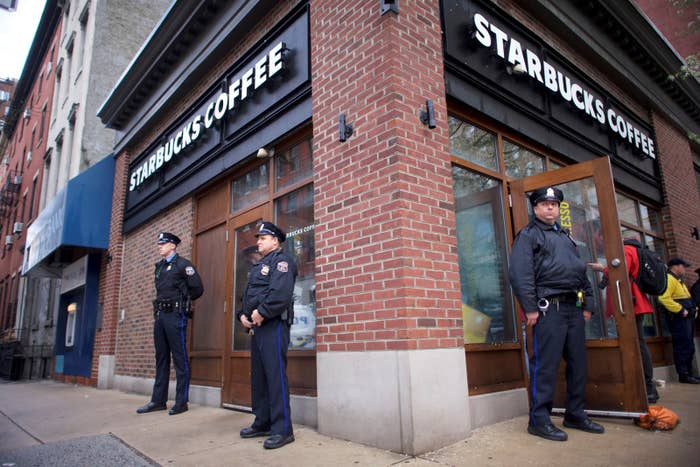 Philadelphia Police Commissioner Richard Ross apologized Thursday for his initial support of the officers who arrested two black men who were waiting for a meeting at a Starbucks.
"It starts with me, and it starts with me grossly misunderstanding Starbucks policy," Ross said, adding that he did not realize people often spend time in the coffee shop without purchasing anything.

The arrests, which led to severe backlash against the coffee chain, went viral after a customer posted a video of the two men being taken away in handcuffs.
Ross had previously called the incident "unfortunate" and that the officers "did nothing wrong," but said Thursday that his comments made the situation worse.
He added that he had "failed miserably" in his messaging and that he is familiar with the issues of race involved.
"The intent was not to intimidate," he said.
The police department will release a new policy for dealing with similar situations in the future, he added.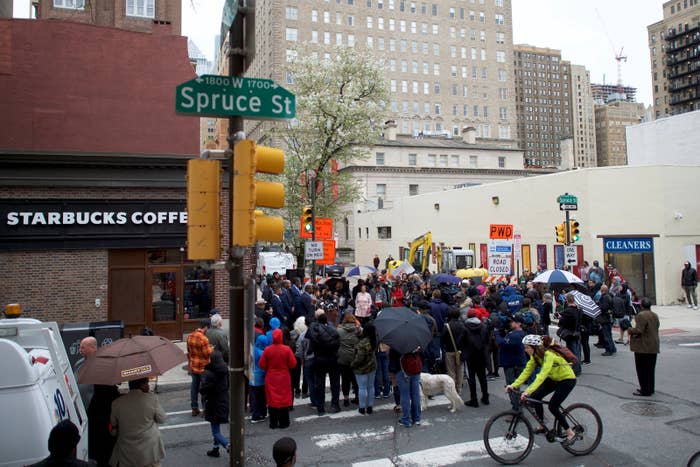 Also on Thursday, the two 23-year-old men who were arrested, Rashon Nelson and Donte Robinson, said in their first interviews on the matter that they initially had no idea why officers had arrived at the Starbucks.

But when the officers began walking in their direction, as they sat waiting for a third business partner to arrive, "we knew she called the police on us," Nelson told the Associated Press of the store manager.
In the video taken by a white customer on a cell phone, the two can be seen being placed under arrest.
"Initially, as soon as they approached us, they just said we had to leave," Robinson told Good Morning America.
An employee at the store had initially told Nelson he couldn't use the restroom since he hadn't purchased anything, then approached the pair's table to ask if the two customers needed any help, which they declined, as they were waiting for a third person to arrive. Next, she called the authorities.

Robinson said the pair were not asked any questions or read any rights before being handcuffed, escorted out, and put into a police car.
"I was just trying to process the situation to myself, at the time," Robinson said. "I was just thinking about my family, and my community. In that moment, I'm trying to process what's going on because it didn't really hit me what was going on — that it was real — until I'm being double-locked with my hands behind my back."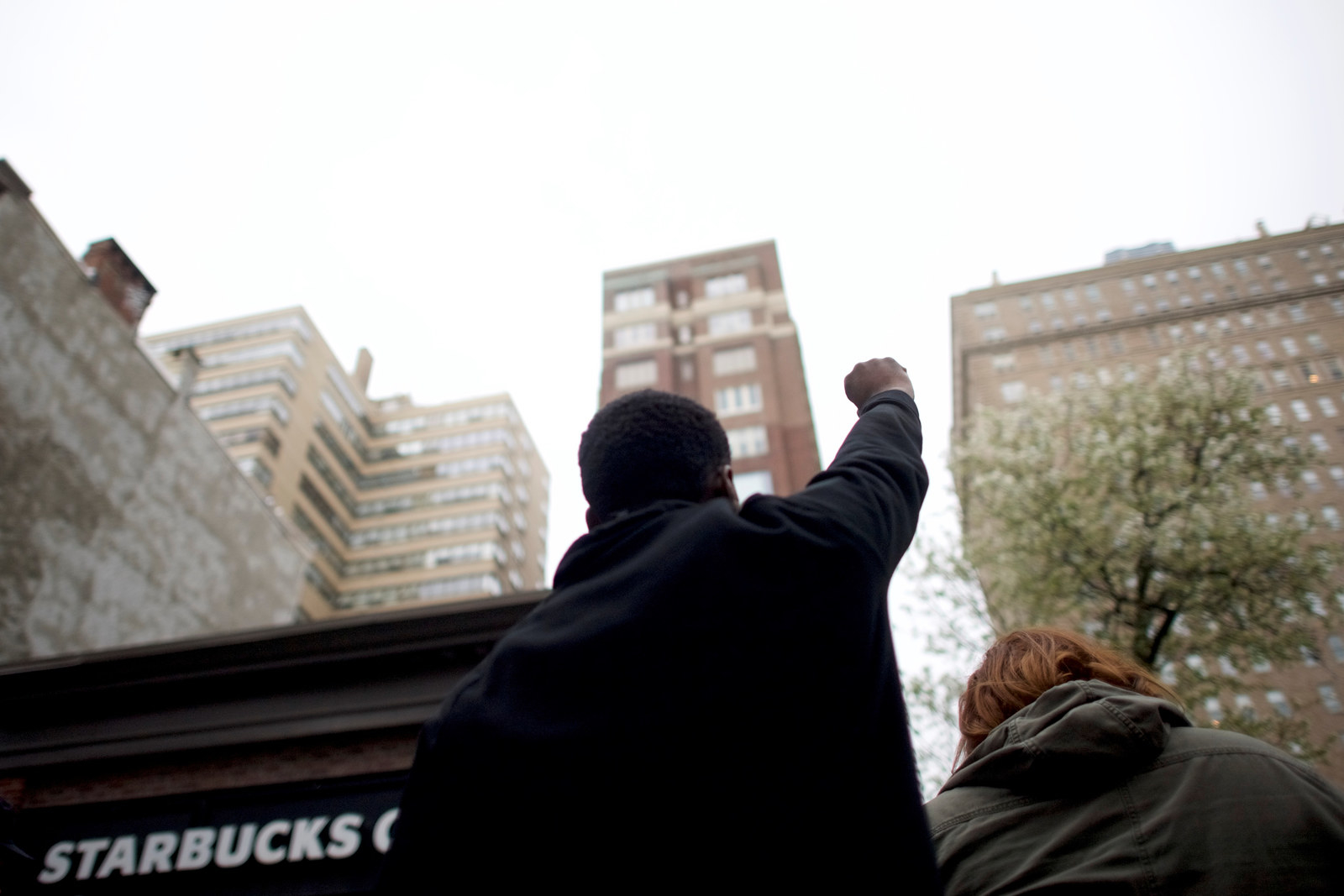 The two men, who have been friends since childhood, were supposed to meet with Andrew Yaffe, a local white Philadelphia businessman, who can be seen arriving and asking police for an explanation of the arrest of the two men in the video.
Robinson and Nelson did not resist or react at the time.
"When you know that you did nothing wrong, how do you really react to it?" Nelson told the AP. "You can either be ignorant, or you can show some type of sophistication and act like you have class. That was the choice we had."

Nelson also said he had feared for his safety.
"Anytime I'm encountered by cops, I can honestly say it's a thought that runs through my mind," he said. "You never know what's going to happen."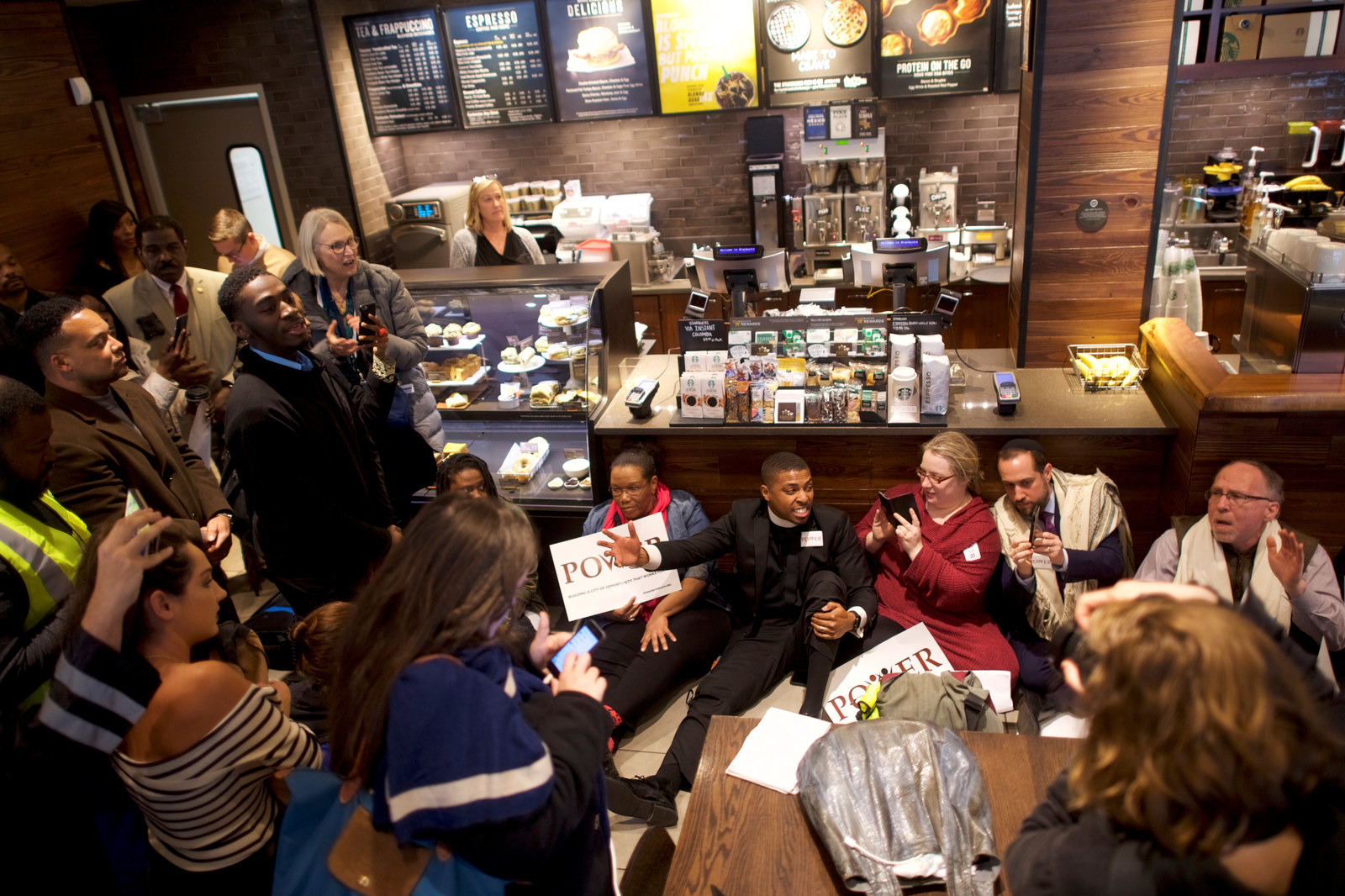 Nelson and Robinson were taken to a jail cell, where they stayed with no outside contact until after midnight, when the district attorney declined to prosecute them for trespassing and they were released.
Robinson then called Yaffe to discuss the previous day's business deal, having no idea how much attention his arrest had gotten. Yaffe then told him the video had gone viral, prompting protests and calls for a boycott that put the company in public relations crisis mode.
Starbucks CEO Kevin Johnson has not only apologized to Robinson and Nelson, but has also met with them to discuss a customer bill of rights and independent investigations of complaints of racial profiling or discrimination from customers and employees.
The attorney representing the two men, Stewart Cohen, said they were illegally profiled under Title II of the 1964 Civil Rights Act, which prohibits discrimination in hotels, restaurants, and theaters on the basis of race.

Starbucks this week announced that it will close its more than 8,000 stores and corporate offices in US on the afternoon of May 29 to hold anti–racial bias trainings.

"We were there for a real reason, a real deal that we were working on," Robinson told the AP. "We put in a lot of time, energy, effort. ... We were at a moment that could have a positive impact on a whole ladder of people, lives, families."
He added that he appreciates the public support but hopes that there will be more action taken, beyond boycotting Starbucks. He said on GMA that he also hopes young men will "not be traumatized by this and instead be motivated."
"You go from being someone who's just trying to be an entrepreneur, having your own dreams and aspirations, and then this happens," Nelson said of the arrest. "How do you handle it? Do you stand up? Do you fight? Do you sit down and just watch everyone else fight for you? Do you let it slide, like we let everything else slide with injustice?"