The Internet Is Mourning The Death Of Zsa Zsa, The World's Ugliest Dog
The 9-year-old English bulldog won the anti-beauty competition in June.
Tuesday morning, beloved and newly famous dog Zsa Zsa passed away in her sleep, her owner, Megan Brainard, told the Minneapolis Star Tribune.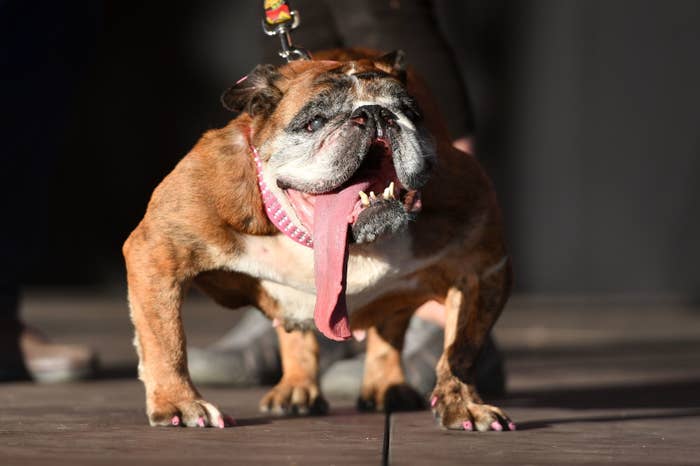 Zsa Zsa, an English bulldog, won the World's Ugliest Dog competition in Petaluma, a city north of San Francisco, this past June.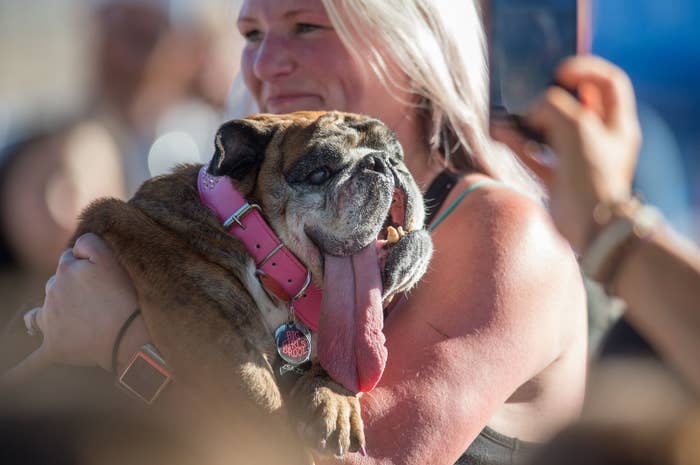 With her protruding tongue, expressive eyes, and stocky stance, Zsa Zsa won the jury and the internet's hearts. She was awarded $1,500 and flown to New York in first class.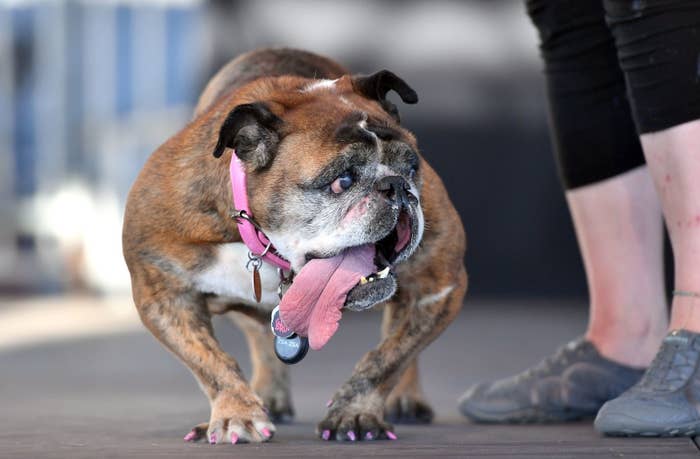 Here she is enjoying a Today show performance in New York's Rockefeller Center.
Zsa Zsa was rescued from a puppy mill in Missouri at 5 years old and subsequently adopted by her owner, Brainard, who discovered her on Petfinder.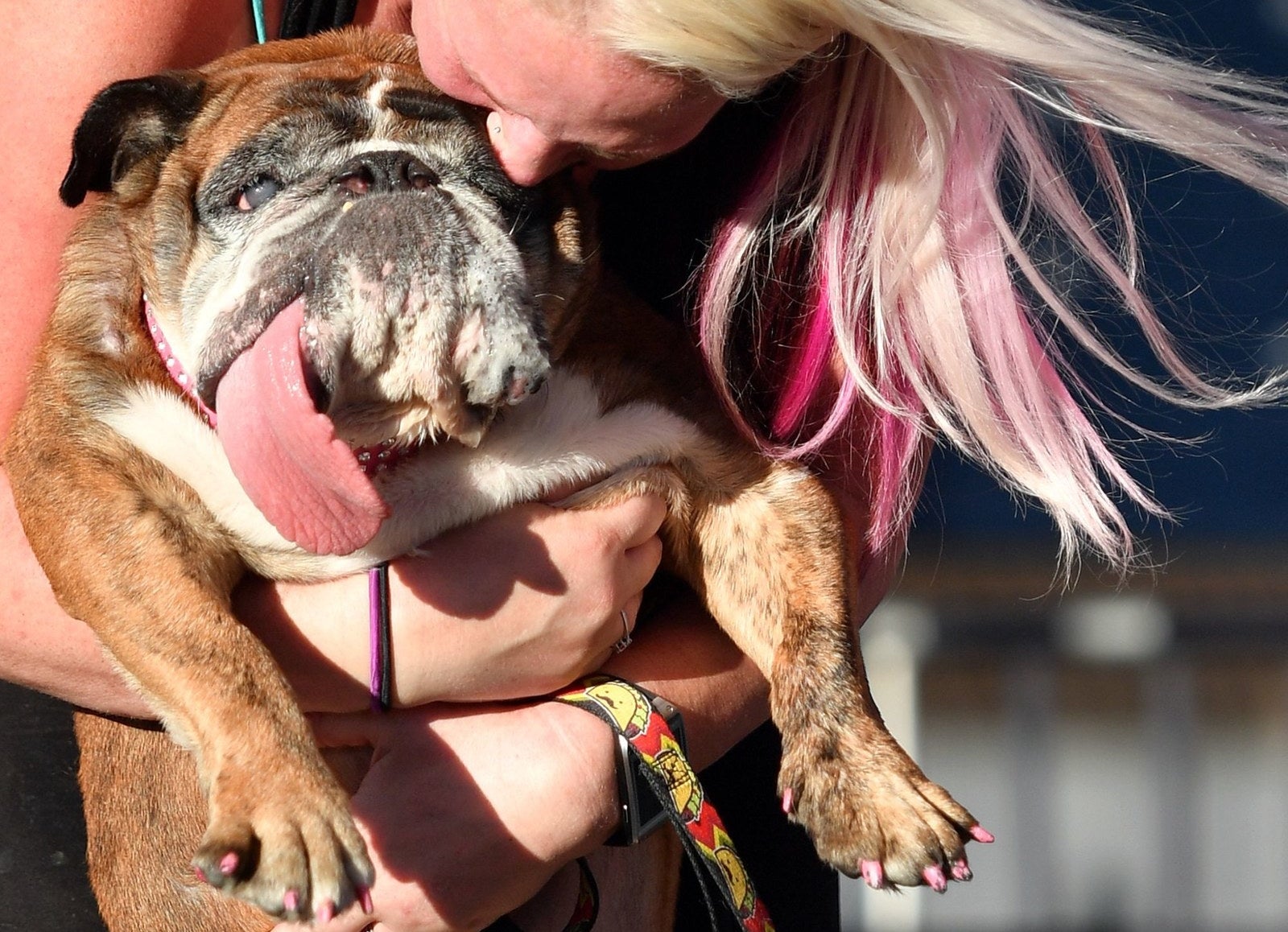 Brainard told the Star that she named Zsa Zsa after Hungarian actress Zsa Zsa Gabor, because the bulldog laid around "like a beautiful model." She outfitted her with a pink collar and painted her nails for the competition.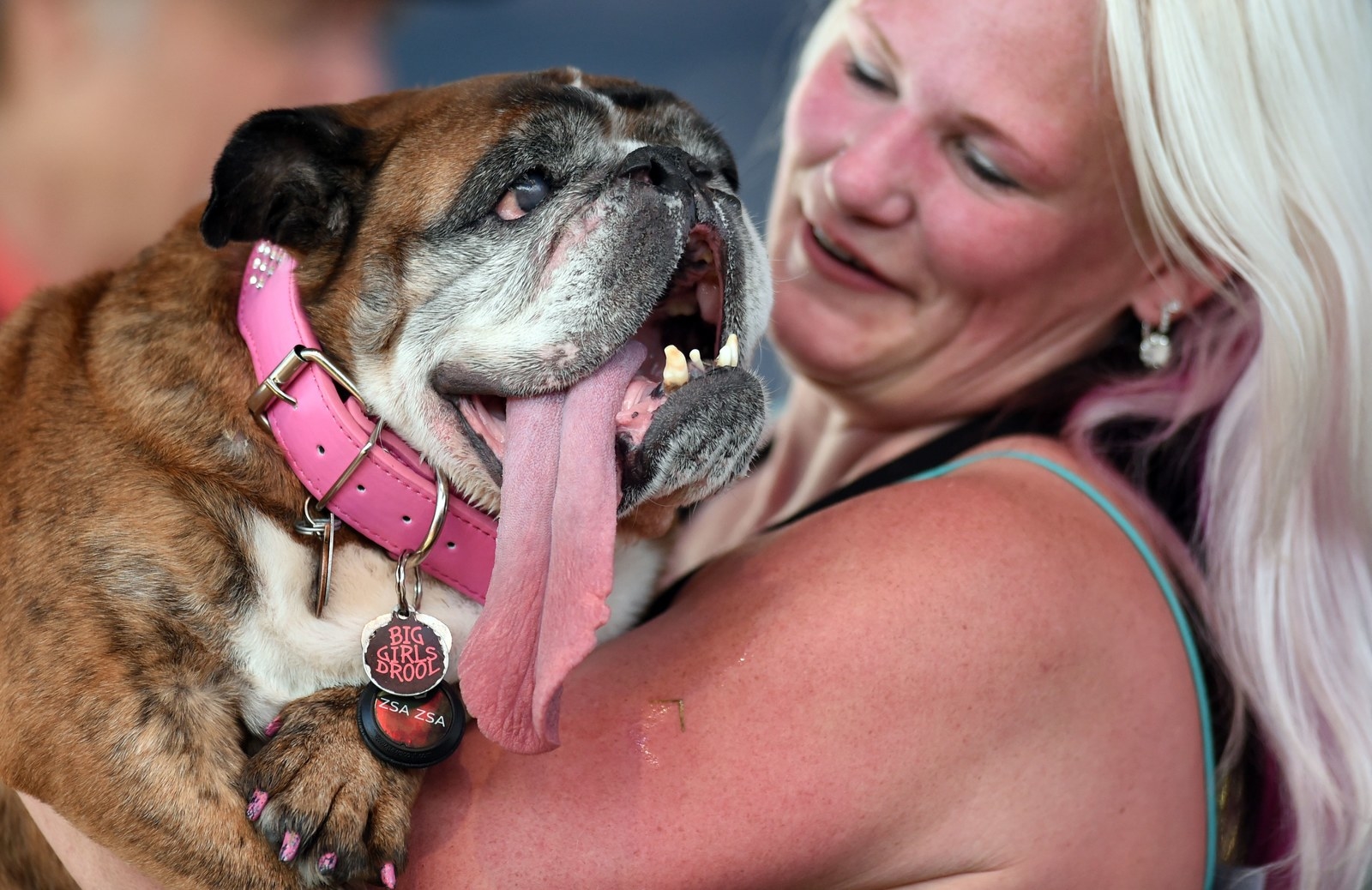 Fans of Zsa Zsa mourned her passing and offered their condolences.
RIP, Queen Zsa Zsa.