States Expand Inquiry Into On-Call Scheduling
The "just-in-time" scheduling requires hourly workers to call-in hours before their shifts. Many companies are phasing out the practice.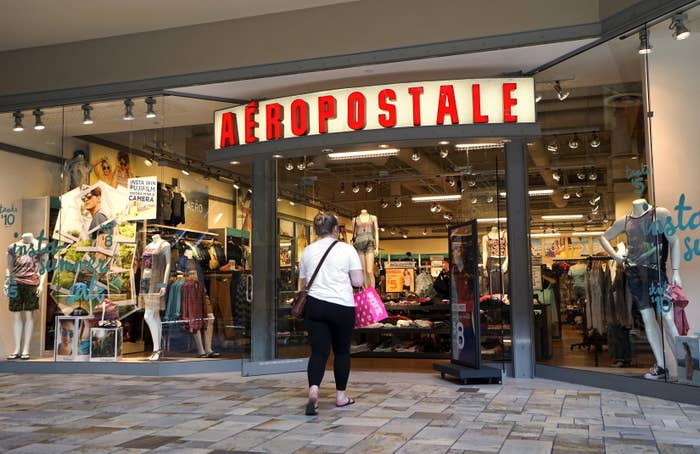 Eight states and the District of Columbia have expanded their probe into on-call scheduling at retail companies, asking a group of national chains to provide detailed information on their use of the controversial practice.
On-call shifts, where a worker must be available to work a shift that can be cancelled at the last minute without compensation, has become popular in retail. But the practice wreaks havoc on the lives of low-paid hourly workers trying to plan plan around child care, schooling, or second jobs, as a BuzzFeed News investigation found last year.
At the time, New York Attorney General Eric Schneiderman sent a letter to 14 chains (published below), inquiring about their use of on-call scheduling and warning it may be illegal. Since then, Victoria's Secret, Bath & Body Workers, J. Crew, Urban Outfitters, and Gap have committed to ending the practice.
"On-call shifts are not a business necessity, as we see from the many retailers that no longer use this unjust method of scheduling work hours," said Schneiderman in a statement.
A study by the left-leaning Economic Policy Institute found that the lowest income workers receive the most irregular schedules, with unpredictability leading to increased stress.

"It's heartening to see more and more policymakers and regulators take action," said Carrie Gleason, Director of the Fair Workweek Initiative at the Center for Popular Democracy, a liberal advocacy group.

On Tuesday, the offices of the Attorneys General in California, Connecticut, the District of Columbia, Illinois, Maryland, Massachusetts, Minnesota, New York, and Rhode Island sent a letter requesting employee handbooks, schedules, and payroll information.
In these states, the Attorneys General warn, the practice may be a violation of a law mandating a minimum of four hours of pay for employees who report for work.

The following retailers received the letter: Aéropostale, American Eagle, BCBG Max Azria, Carter's Inc., Coach, DavidsTea Inc., Walt Disney Co., Forever 21 Inc., Ascena Retail Group Inc.'s Justice, Pacific Sunwear of California Inc., Payless ShoeSource, Tilly's Inc., Uniqlo, VF Corp.'s Vans, and Zumiez Inc.
Spokespeople from Uniqlo and Coach told the Wall Street Journal that the companies don't use the practice. BuzzFeed News has reached out to the companies listed for comment and will update the post with responses.
UPDATE
A spokesperson for American Eagle Outfitters said in a statement, ""American Eagle Outfitters is committed to providing our associates with a positive working environment. We decided in November 2015 to cease the use of 'on-call shifts' and advised our stores. We are taking steps to reinforce and assure adherence to this policy across our store fleet."
A spokesperson for Forever 21 said, "Contrary to published reports, Forever 21 does not permit on-call scheduling nor do we have a company policy around doing so."
A spokesperson for Vans said the company does not use on-call scheduling and will comply with the request for information.
A spokesperson for Uniqlo said that Uniqlo has received the letter and that on-call scheduling is not a Uniqlo practice or policy.
A spokesperson for Payless ShoeSource says the company does not engage in on-call scheduling, has received the inquiry and will respond accordingly.
A spokesperson for Zumiez said, "It is our practice to cooperate with any request from the attorney general or other state agencies and we will do so in this case as well."
Read the letters in full here: