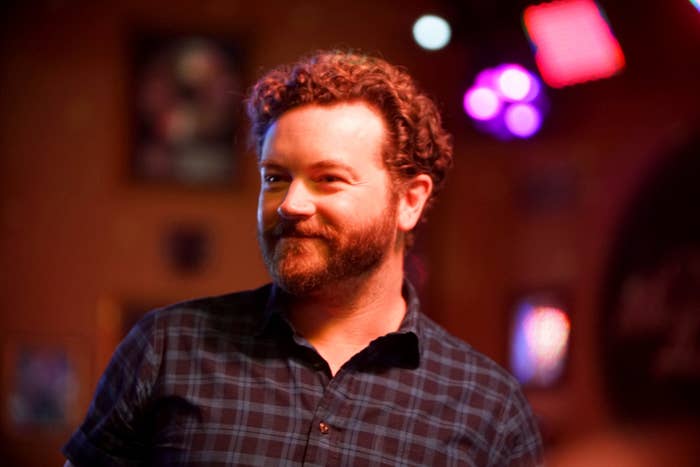 Following allegations of violent sexual assault, Netflix has dropped actor Danny Masterson from its series The Ranch, a spokesperson for the company said Tuesday. The news was first reported by HuffPost.
"As a result of ongoing discussions, Netflix and the producers have written Danny Masterson out of The Ranch," a Netflix spokesperson said in a statement provided to BuzzFeed News Tuesday morning. "Yesterday was his last day on the show, and production will resume in early 2018 without him."
Masterson said in a statement that he is "obviously very disappointed in Netflix's decision."
"From day one, I have denied the outrageous allegations against me," he said, adding that law enforcement investigated the claims more than 15 years ago and "determined them to be without merit."
"I have never been charged with a crime, let alone convicted of one," Masterson said in his statement. "In this country, you are presumed innocent until proven guilty. However, in the current climate, it seems as if you are presumed guilty the moment you are accused."
Los Angeles police confirmed to BuzzFeed News in March that Masterson had been under investigation by the department and the district attorney's office for nearly a year over allegations that he violently raped four women in the early 2000s.
"I understand and look forward to clearing my name once and for all," the actor said in his statement. "In the meantime, I want to express my gratitude to the cast and crew that I've worked so closely with over the past three seasons. I wish them nothing but success. I am also so thankful to the fans that have supported me and continue to do so."
Now 41 years old, Masterson played Steven Hyde on the hit series That '70s Show, which ran from 1998 to 2006. His That '70s Show costar Ashton Kutcher also appeared alongside him on The Ranch.

Masterson will appear in episodes of Part 4 of the series that premiere Dec. 15 and some episodes of the following season, according to HuffPost.