Prosecutors will look to charge a 15-year-old as an adult in a deadly Kentucky high school shooting that left two students dead and 18 others injured in the small city of Benton.

Sixteen students suffered gunshot wounds and four others were injured Tuesday while trying to escape the gunman. Fourteen of the 20 victims were male, Kentucky State Police officials said. The students ranged in age from 14 to 18.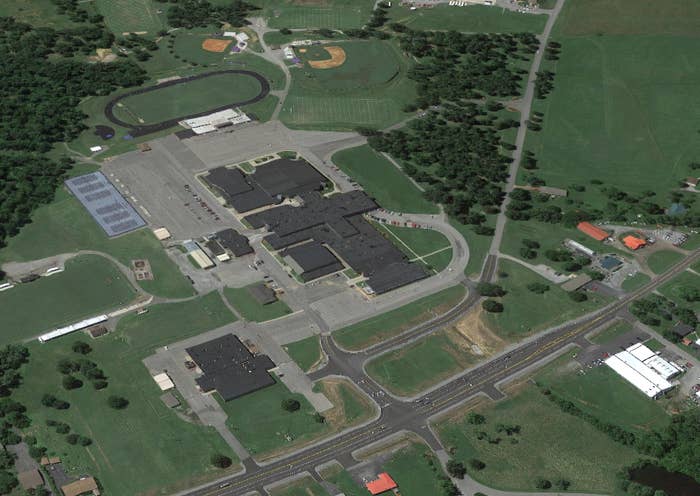 The shooting began at 7:57 a.m., when a 15-year-old student armed with a handgun entered the school and opened fire, according to Kentucky State Police Commissioner Richard Sanders.

"At 7:59 a.m., the first 911 call came in. At 8:06 a.m., first responders arrived at the high school," he said.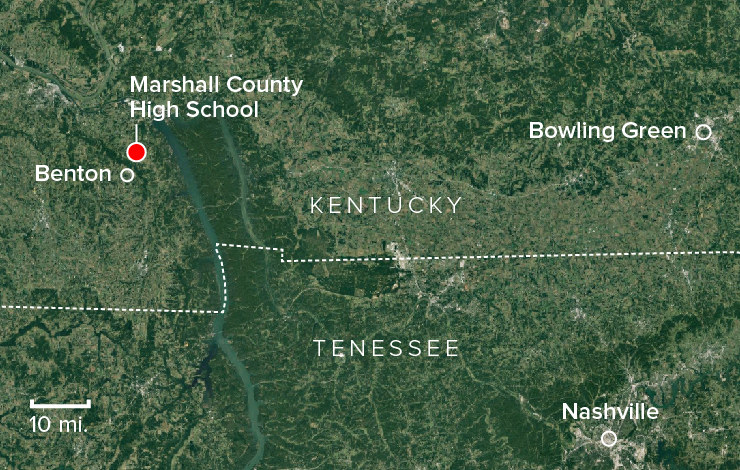 Sanders would not answer questions about whether the gunman was targeting specific students. Officials have not released the identity of the shooter or what may have prompted him to open fire.
On Thursday, Assistant District Attorney Jason Darnold said the suspected shooter has been charged with two counts of murder and 12 counts of assault.
Prosecutors will also be asking a judge to charge the teenager as an adult. Until then, Darnold said, all court proceedings will remain confidential, including the shooter's identity.Marshall County High School recently underwent a training course about what to do in the event of an active shooter situation. Students, faculty, and a school resource officer who was present Tuesday reacted as they were trained to do, according to the commissioner.

When officers arrived at the school Tuesday morning, 15-year-old Bailey Nicole Holt was pronounced dead at the scene. Six other gunshot victims were transported to Vanderbilt University Medical Center in Nashville. One of those victims, 15-year-old Preston Ryan Cope, who suffered a gunshot to the head, was pronounced dead at the hospital.
The mother of one 15-year-old student said her son heard gunshots in the school's common area, prompting him to take cover in a nearby gym. He then ran from the school and called her.
"I know when he called me. He said, 'Mom there's been a shooting.' And I asked him if he was OK, and he said, 'I'm running,'" Misty Hufford told local NBC affiliate WSMV.
Another student's mother, Misty Green, told the station her daughter ran from the school after she heard the gunfire.

"They all just got out of the building as quickly as they could," Green said. "And teachers were grabbing kids up and helping them get into safe places."
Five students remained in critical condition as of Tuesday evening, Sanders said.

Authorities recovered one handgun at the scene, which is believed to be the only weapon used in the shooting.

Officials from the Louisville FBI office are working with federal, state, and local law enforcement to investigate the incident, along with officials from the Bureau of Alcohol, Tobacco, and Firearms.
Kentucky Gov. Matt Bevin called the incident "heartbreaking."
"I beg of you again: respect the fact that these children belong to this community, and to specific families in this community," he said. "This is a wound that is going to take a long time to heal, and for some in this community will never fully heal. That is going to take a process of time and respect."
"This is an opportunity for Kentucky," the governor continued. "For us to show how these situations can be handled — the respect, the love, the sticking to the facts and allowing the process to proceed."

Everytown For Gun Safety, a firearm advocacy group that tracks gun violence, recorded 160 school shootings between 2013 and 2016. Fifty-nine people were killed in those incidents, according to the group.
In the first 23 days of 2018, the New York Times reported 11 school shootings across the country.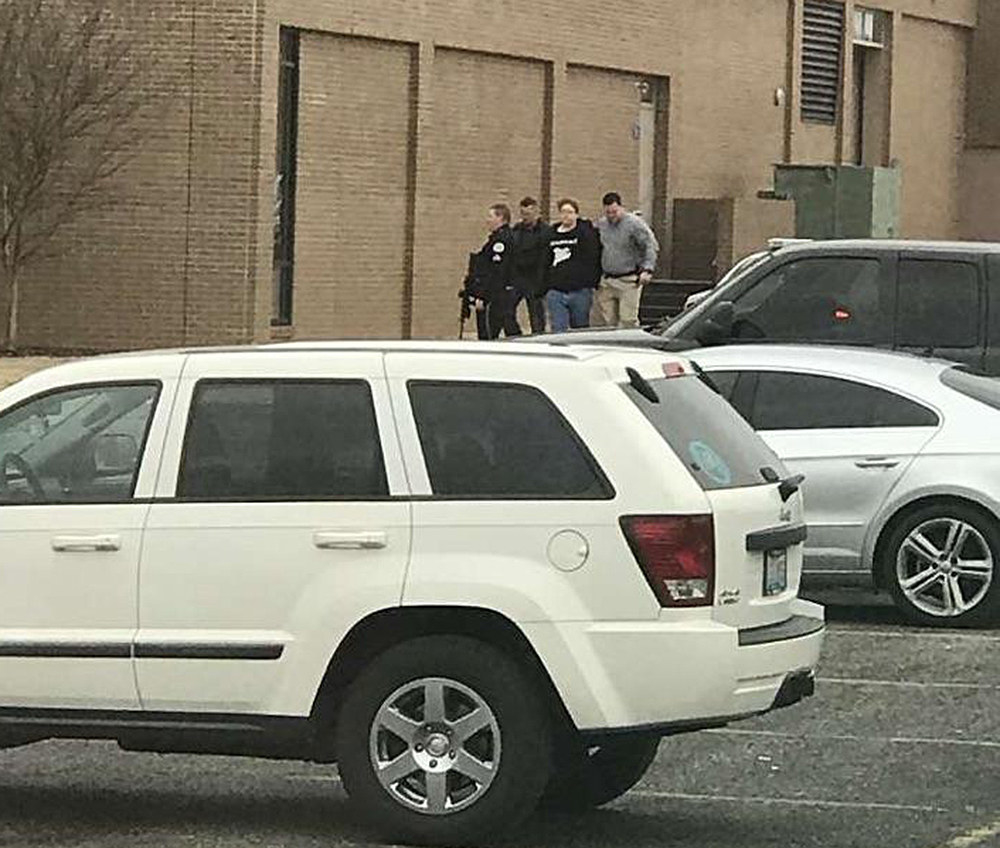 At the White House press briefing Wednesday, press secretary Sarah Huckabee Sanders defended President Trump's response to the shooting after a reporter asked what the president was doing to directly address school shootings across the nation.
Minutes after the exchange, President Trump tweeted that he had reached out to Gov. Bevin on Wednesday about the shooting. Trump's tweet came more than 24 hours after the shooting and after Canadian Prime Minister Justin Trudeau called Bevin on Tuesday to express condolences.
Republican Senate Majority Leader Mitch McConnell of Kentucky tweeted that he was "closely tracking the tragedy" Tuesday and that his "thoughts are with the students, teachers, faculty, and the entire community."

The Congressional representative for the district, James Comer, also said "his thoughts and prayers go out to the students & faculty."

Benton is located about 120 miles northwest of Nashville and has a population of about 4,300.
The impact to the community and first responders would be deep, the state police commissioner said, considering many people in the area were affected by the tragedy.
"There's a lot of work to be done," he said. "I would ask that anybody who is a witness to this to not talk to the media but to talk to us first."
CORRECTION
Seventeen people were injured in the shooting. An earlier version of this article, using information provided by officials, included the two dead teenagers in this number.