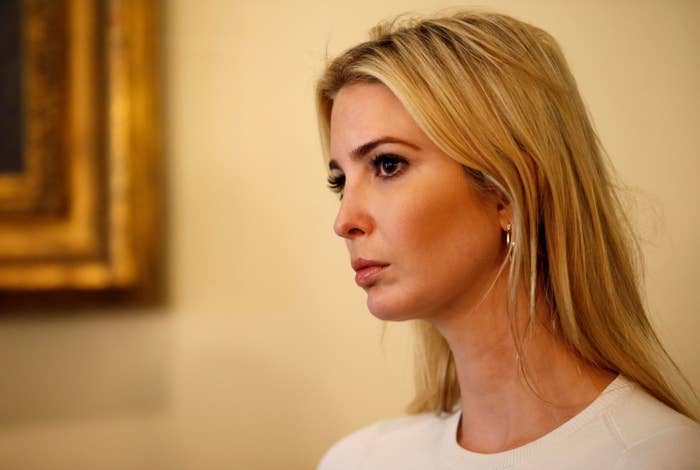 Ivanka Trump said Tuesday she would be closing her namesake fashion company, more than a year after she stepped down from a management role to act as a senior White House adviser to her father.
At the time, sales initially increased, though the company also drew boycotts in protest of the Trump administration's policies.
"After 17 months in Washington, I do not know when or if I will ever return to the business, but I do know that my focus for the foreseeable future will be the work I am doing here in Washington, so making this decision now is the only fair outcome for my team and partners," she said in a statement to BuzzFeed News Tuesday. "I am beyond grateful for the work of our incredible team who has inspired so many women; each other and myself included. While we will not continue our mission together, I know that each of them will thrive in their next chapter."
Though Trump had formally separated from the company when she took on a government position, she retained an ownership interest through a trust, and the possible conflict of interest led to additional restrictions on the company, as well as difficulties for members of the Trump White House.

After Nordstrom dropped the Ivanka Trump line last year, citing falling sales, the president tweeted that the company had treated his daughter "so unfairly."
White House adviser Kellyanne Conway also encouraged the public to "go buy Ivanka's stuff" in an interview broadcast from the White House briefing room, following the company's decision.
Abigail Klem, president of the brand, informed its 18 employees Tuesday that the company would be shutting down, the Wall Street Journal reported.
"I know that this was a very difficult decision for Ivanka and I am very grateful for the opportunity to have led such a talented and committed team," she said in a statement.