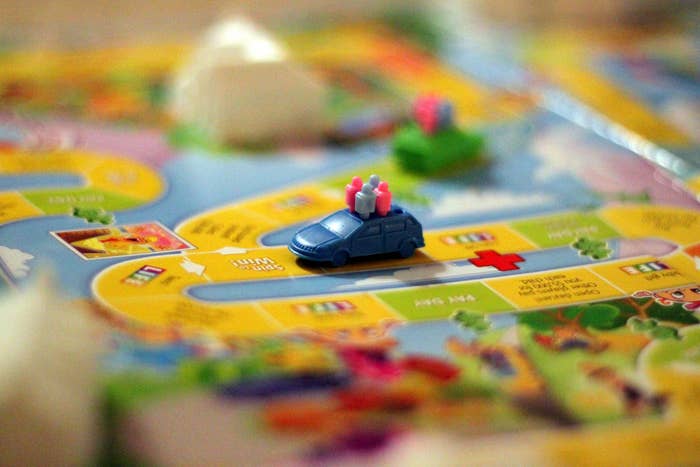 It's unclear when the concept of "adulting" emerged but it's now undeniably a thing. And now pollsters have begun to figure out exactly what adulting means to Americans.
First and foremost, according a national Ipsos poll that asked what you need to do to be classified as a legit adult, you need to pay your own bills. Among the respondents, 76% of 18- to 34-year olds listed that as a must-do, as did 81% of people over 55.
A few other things were widely considered adult necessities across all age groups: moving out of your parents' place, having a job, and doing your own laundry.
Q. In your opinion, which of the following must you do or have to be considered an adult?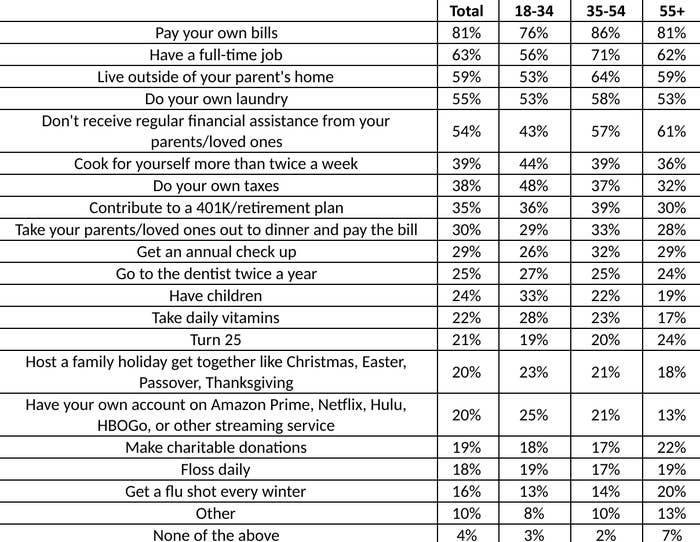 But there is also plenty of disagreement between young and old. The over-55 set were almost 20 percentage points more likely to list not getting financial help from your parents as a core adult trait. Young people, burdened by an unprecedented mountain of student debt and facing wages that have barely grown in decades, think otherwise.
And under-35s, who've come of age in a culture obsessed with food, were almost ten points more likely than over-55s to list regularly cooking your own meals as an important adult trait.
But there are also some things would-be adults everywhere can safely disregard, according to the poll. Just 18% of respondents said daily flossing was a key habit, and only 16% listed "getting a flu shot every winter." About 19% listed donating to charity.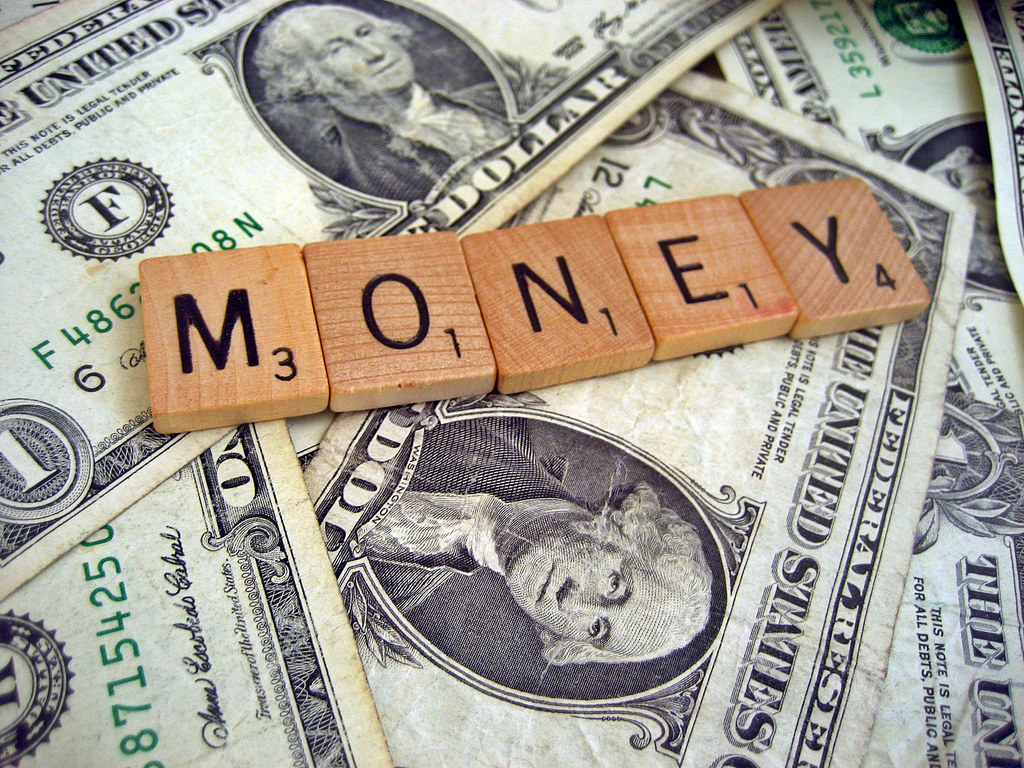 Chris Jackson, the pollster who conducted the survey and who describes himself as a Gen X-er, said his team of eight is entirely millennials. In developing the survey, they tried to get a handle on what the more nebulous aspects of adulthood in America might be — things like financial independence, caring for one's own health, hosting holidays, and having your own Netflix password.

"From what I understand now, 'adulting' is less about the legal obligations — voting or serving in the military — and more about these other expectations and responsibilities," Jackson said. "But you should tell me."
More from this series:
Young People Are Struggling, So Furniture Stores Target "The Bank Of Mom And Dad"

Outside Your Bubble is a BuzzFeed News effort to bring you a diversity of thought and opinion from around the internet. If you don't see your viewpoint represented, contact the curator at bubble@buzzfeed.com. Click here for more on Outside Your Bubble.