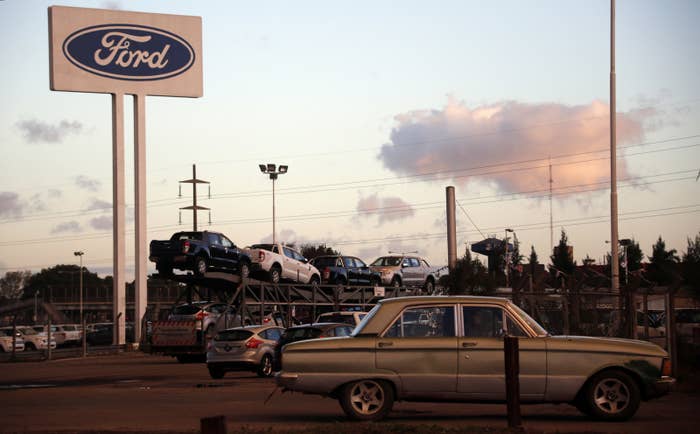 Ford is cutting 1,400 office staff in the US and Asia — about 10% of its total salaried workforce in the regions — as part of a global $3 billion cost-cutting effort.
The cuts will be achieved through early retirements and buyouts, the company said, and should be completed by September. Factory floor workers will not be affected. Ford operations in Europe and South America are already in the process of restructuring, the company said, and will not be affected by this round of cuts.
Ford said the company is focused on efforts to "create value and drive profitable growth" and that "reducing costs and becoming as lean and efficient as possible also remain part of that work, including plans to reduce 10 percent of our salaried costs and personnel levels in North America and Asia Pacific this year."
Plans for a round of cuts were previously reported by the Wall Street Journal and Reuters.
Profits for the Detroit-based automaker fell 35% during the first quarter to $1.6 billion, the first such decline in seven years. The company is working to cut $3 billion in costs, its CEO Mark Fields said in a recent earnings call, as part of an "intense focus on costs" in preparation "for a downturn scenario."
Since taking the top job at the car marker in 2014, Fields has delivered consistent profits, but the company's stock price has fallen by more than a third. At the beginning of April, Tesla overtook Ford to become America's second most valuable car company; the stock prices of the two car makers has continued to diverge since then.
Large-scale layoffs at an icon of American manufacturing could come with a degree of political risk for Ford, which recently earned praise from President Trump for its plants to expand its factories in Michigan. In March, he tweeted in celebration of Ford's plans to invest $1.2 billion and create 130 jobs in the expansion, much of which had been previously planned and announced.
"Major investment to be made in three Michigan plants," he tweeted. "Car companies coming back to U.S. JOBS! JOBS! JOBS!"

In January, Ford also added 700 Michigan jobs, following criticism from Trump over plans to increase production in Mexico.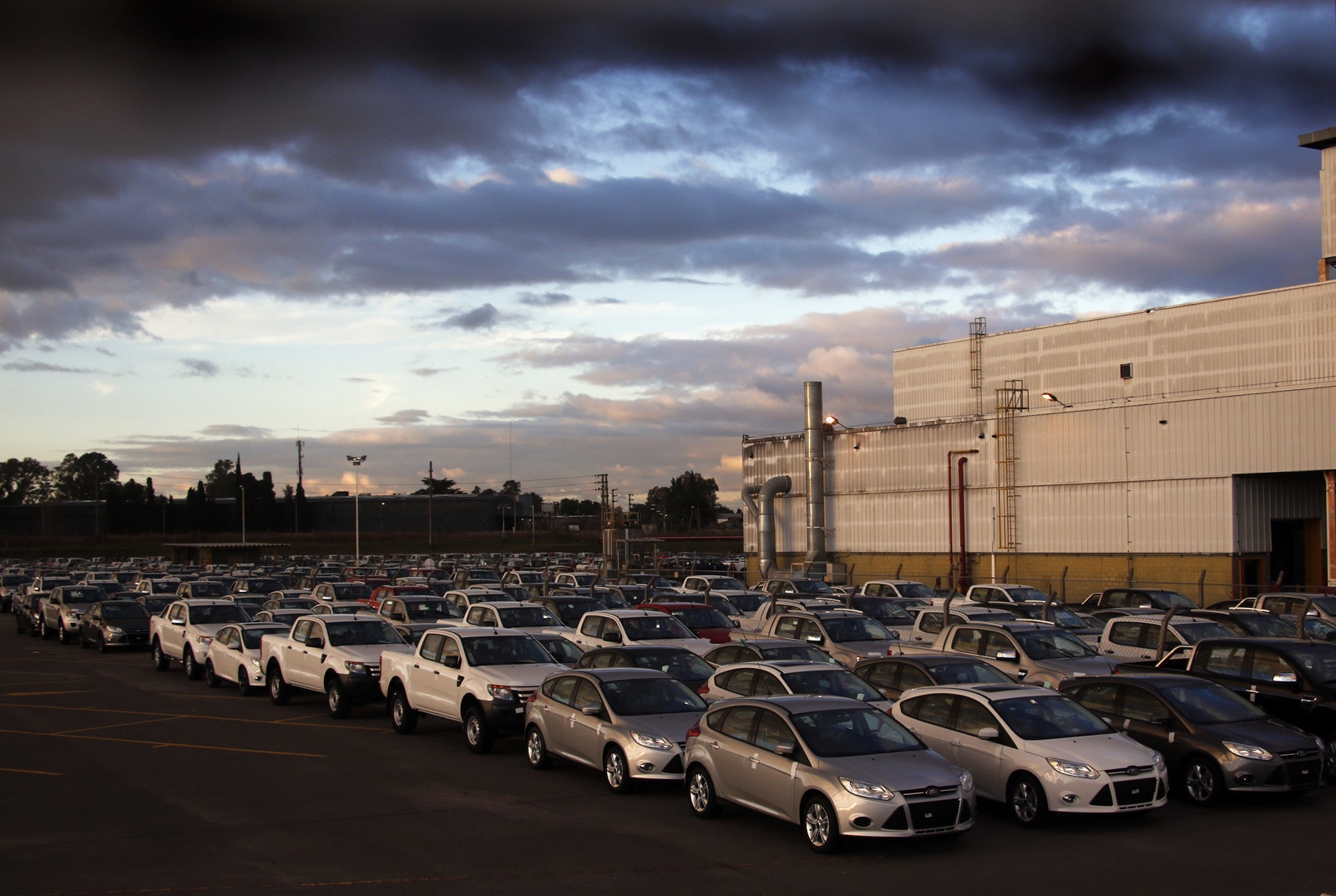 In an email to BuzzFeed News, Democratic Congressman Brendan Boyle of Pennsylvania said job cuts will not make US businesses competitive, and that "we must instead invest in quality, full-time, salaried workers if our nation is to keep manufacturing the best products in the world."
Boyle is co-chair of the Blue Collar Caucus, group of Democrats in Congress who came together following Trump's election to "reassert Democrats' historic role as the true champions of working people."
A White House spokesperson did not respond to a request for comment on the reported layoffs.
"The bottom line is the biggest strategic shift in the history of our company is well under way and gaining momentum," CEO Mark Fields said in a May 11 call with shareholders, referring to the rise of electric and self-driving cars. Fields predicted one out of every five cars sold by 2030 could be an autonomous vehicle and called the shift a "big business opportunity."
UPDATE
This story has been updated with new information from Ford.