Our Revolution, the political group spun out of the Bernie Sanders presidential campaign and backed by left-leaning labor groups, once planned to focus its energy on killing off the Trans-Pacific Partnership. But with the TPP now dead, the group is turning its attention to infrastructure, opposing both Donald Trump's newly announced spending plan and the controversial Dakota Access Pipeline.
The shift highlights a rift in the Democratic coalition where progressive groups focused on issues like the environment and social justice are clashing with others in the labor movement, and beyond, who remain tightly focused on protecting the dwindling number of well-paying unionized jobs in industries like construction and energy.
After President-elect Trump outlined his policy ideas for infrastructure this week, which included tax cuts to incentivize private investment, Sanders countered by calling Trump's plans a "scam" and "corporate welfare," while highlighting his own $1 trillion infrastructure proposal.

But Terry O'Sullivan, president of the Laborers' International Union of North America, said Friday that his union sees "two places where good things are going to happen" with the transition to a Trump administration: "the energy sector, for sure, and on the transportation infrastructure front." He added that his union felt "encouraged" during the transition period.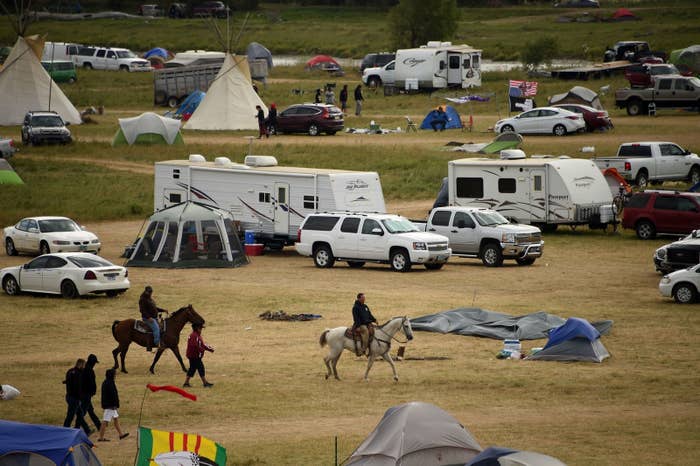 Unions have long been aware of the divisive power of Trump's politics and his controversial infrastructure projects. During the election season, a union task force focused on racism traveled the country investigating how working-class members would react to a number of political scenarios, including one where Trump vowed to use fully a unionized labor force to build his promised border wall with Mexico.
Trump ended up winning more votes from union members than any Republican candidate since Ronald Reagan, according to exit polling.
The rift isn't limited to the Democratic side. While Democratic leaders Nancy Pelosi and Chuck Schumer have vowed to work with Trump to quickly pass an infrastructure bill, some conservative voices have expressed skepticism over the job creation elements of the plan, including the Heritage Action for America group and the Competitive Enterprise Institute (CEI).
"Conservatives do not view infrastructure spending as an economic stimulus," said Dan Holler, the spokesman for Heritage Action for America. "It would be a mistake to prioritize Big Government endeavors over important issues like repealing Obamacare." CEI fellow Marc Scribner wrote on his blog that "there is little evidence that these public works projects promote long-run economic growth."
Ed Mortimer, executive director of transportation infrastructure for the US Chamber of Commerce, said the chamber is "going to find a way to come up with some long-term, sustainable funding" for an infrastructure bill.
The Battle In North Dakota
There is no infrastructure project more hotly contested right now than the Dakota Access Pipeline (DAPL), where hundreds of protesters were injured on Sunday night — including a 21-year-old protester who may have to have an arm amputated — after police deployed tear gas, rubber bullets, and water cannons in below-freezing temperatures.
In the wake of the violence, Sanders and his Our Revolution group called for President Barack Obama to send Department of Justice observers to the site to prevent further violence and to declare a national monument at Standing Rock to prevent the pipeline from being built.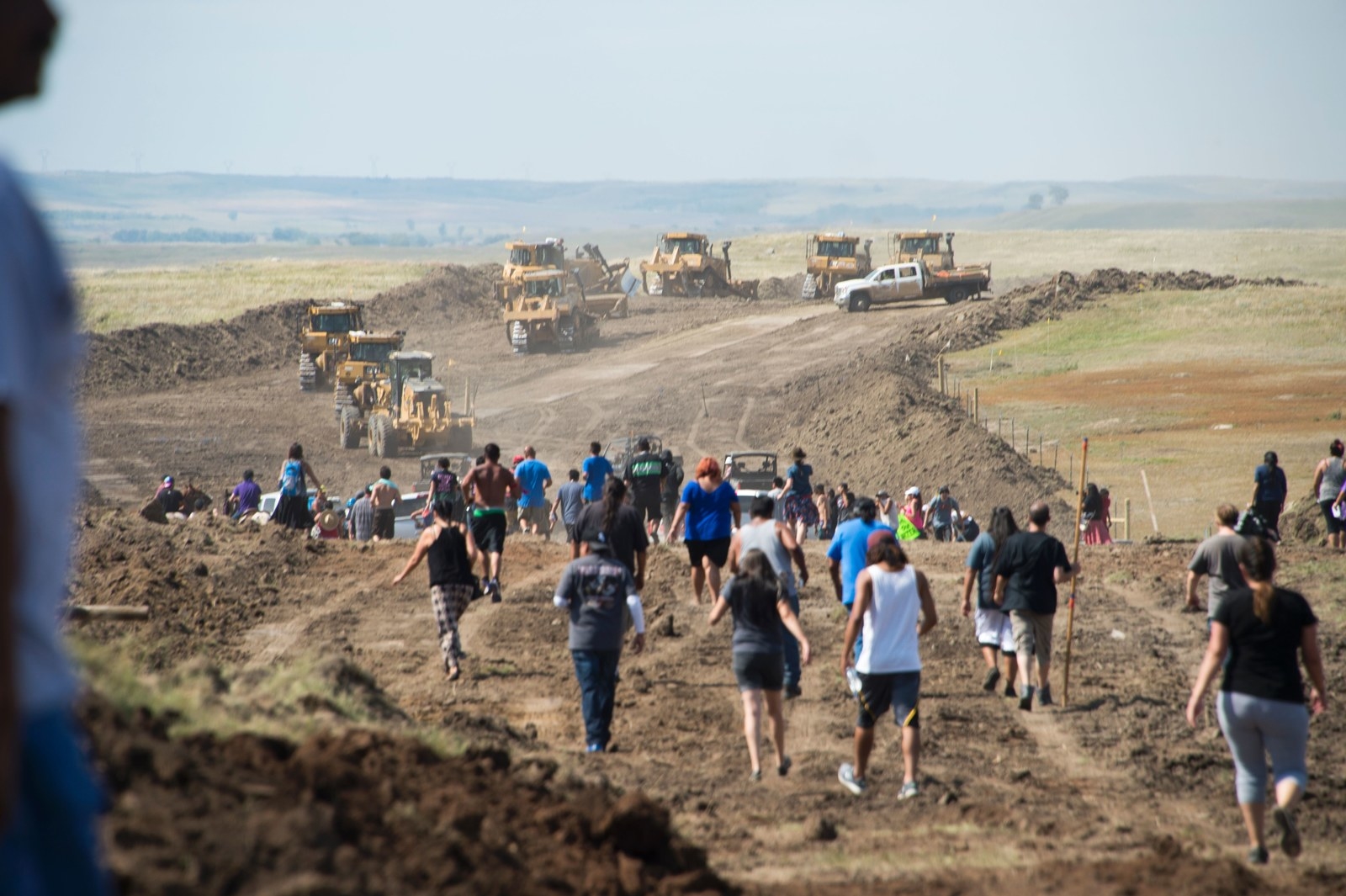 The issue is another that has divided the labor movement against itself.
The pipeline project employs 4,500 union members, according to a letter Sean McGarvey, president of the building trades unions, wrote to AFL–CIO union federation President Richard Trumka in September. McGarvey said "environmental extremists" and "professional agitators" were putting the lives of union workers on hold with the "vocal support and encouragement" of a number of left-leaning unions that have joined opposition to the pipeline.

Trumka replied with a statement in support of the pipeline in which he said "it is fundamentally unfair to hold union members' livelihoods and their families' financial security hostage to endless delay" and that "trying to make climate policy by attacking individual construction projects is neither effective nor fair to the workers involved."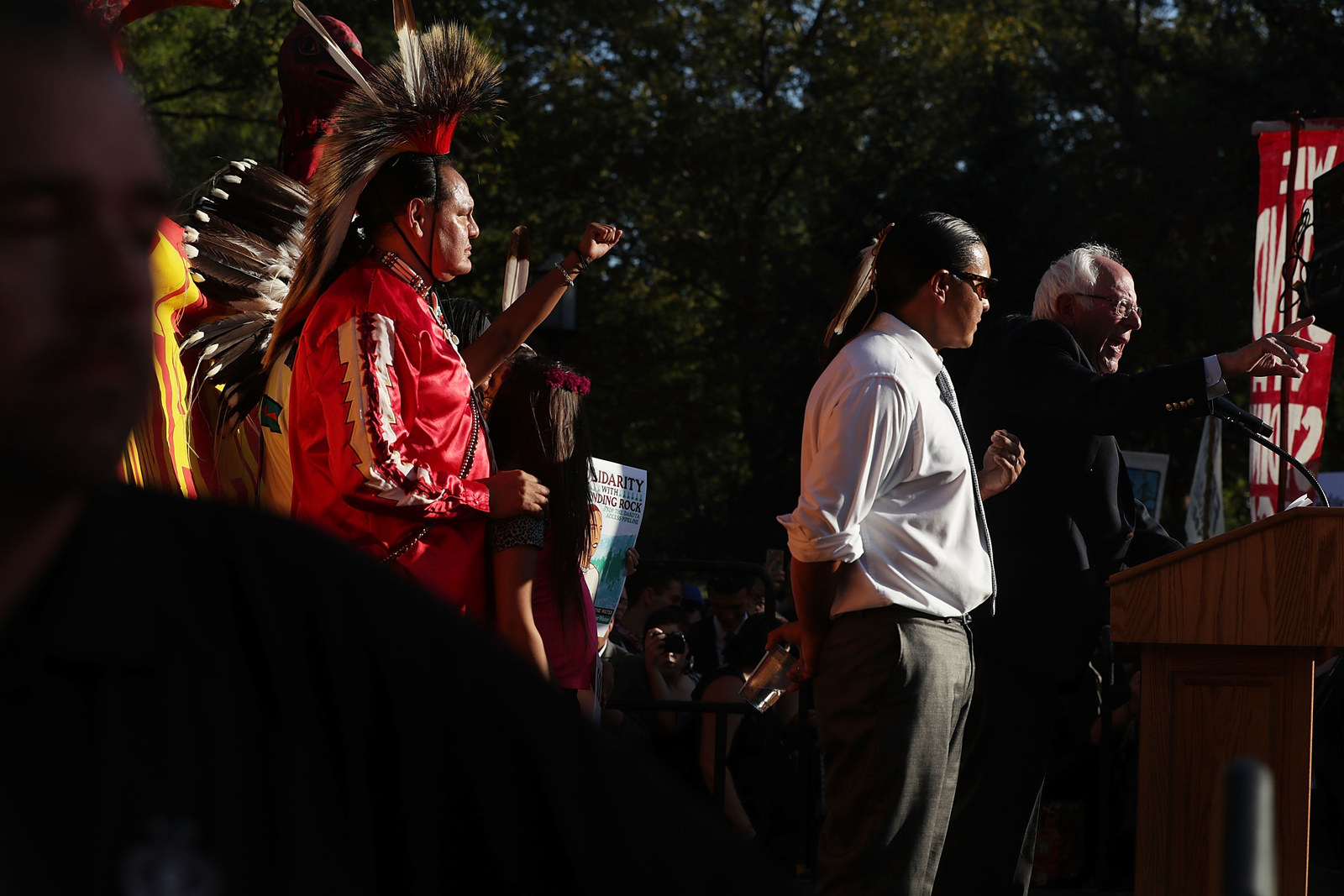 The Service Employees International Union (SEIU), which is not a member of the AFL–CIO (it is the largest member of the Change to Win union federation), has taken a middle way — expressing its opposition to the pipeline, while acknowledging that "workers employed by the fossil fuel industry are caught in the middle."

"SEIU members recognize the importance of these jobs for these workers and their families and we demand that our government protect all workers whose lives and livelihoods are impacted by a shift away from fossil fuels," the union said in its statement.
"Our government must make the needed investments into building a new clean economy, including a just transition of workers from the fossil fuel workforce, by investing in clean energy and rebuilding and repairing much of our nations aging infrastructure, including existing pipelines which are in great need of repair," the union said.