This is President Trump's recently confirmed ambassador to the Netherlands, Pete Hoekstra, a former US representative who is Dutch-American.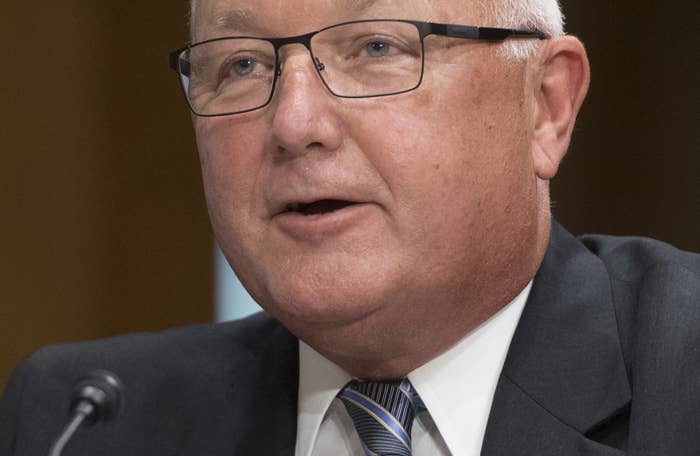 Hoekstra, who is in the process of taking office, did what should have been a routine interview with Dutch public television news program Nieuwsuur ("News Hour"). Here's a shot of Hoekstra with his breakfast: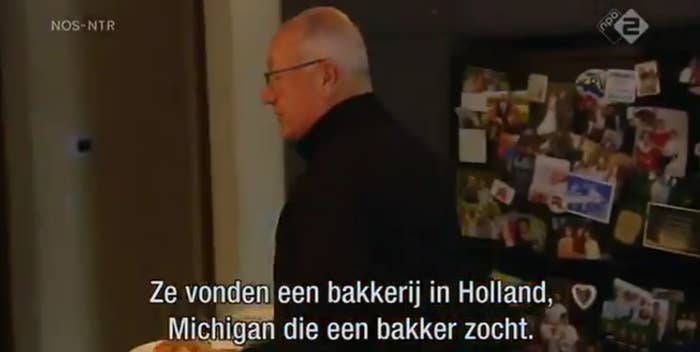 But more than halfway through the interview, the journalist asked Hoekstra about some anti-Muslim comments he made about the Netherlands in the past — and things got real strange, real fast.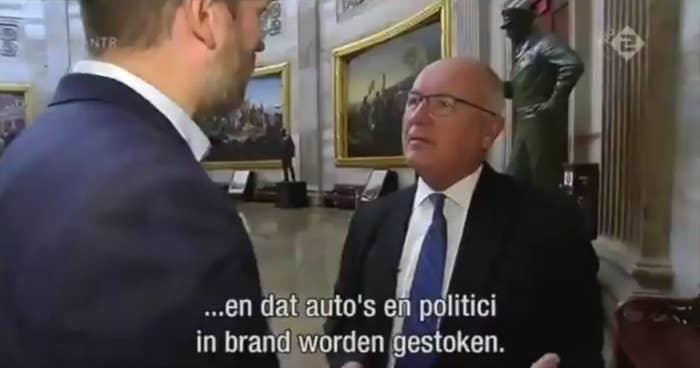 "Speaking of threats," the journalist said, "at one point you mentioned in a debate that there are no-go zones in the Netherlands and that cars and politicians are being set on fire."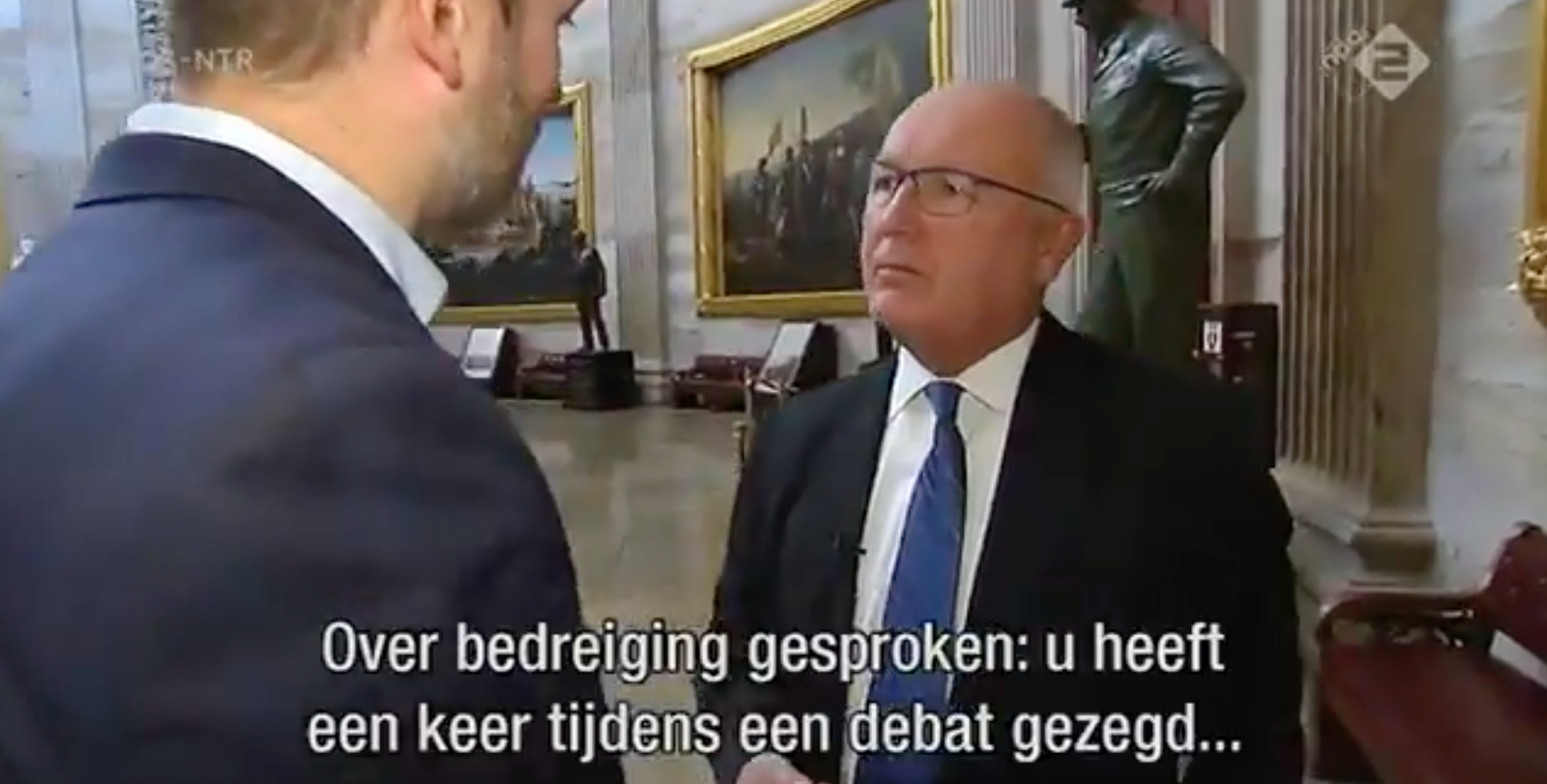 Some far-right conservatives and many anti-Muslim activists push the false conspiracy theory that there are "no-go zone" urban enclaves throughout Europe where the government has no control, where non-Muslims are not allowed to enter, and where Sharia, or Islamic law, is imposed on residents.

"I didn't say that, that is actually an incorrect statement, we could call it fake news. ... It is not what I said," Hoekstra said, using President Trump's misused favorite line for news he doesn't like.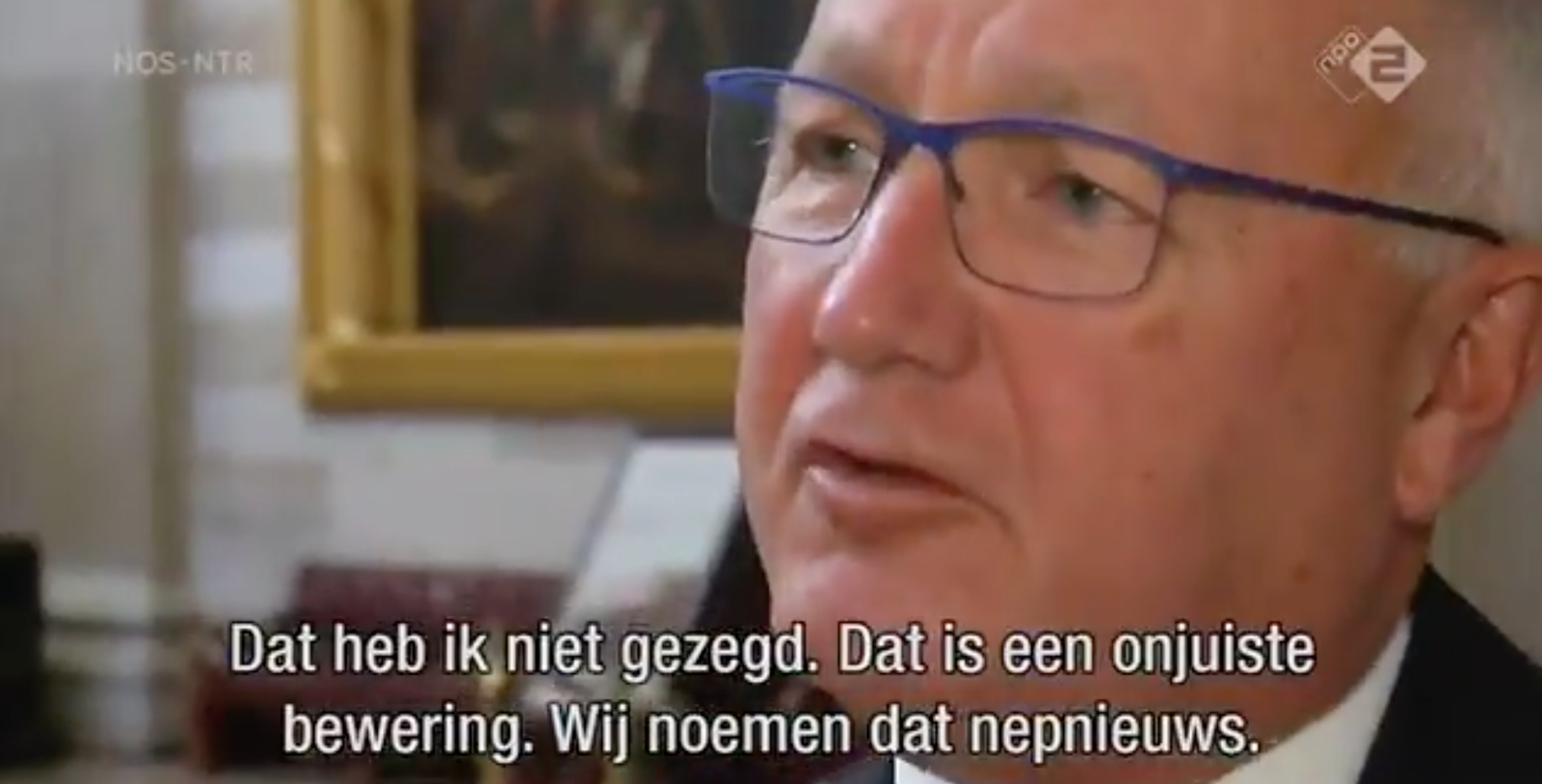 So the news program ran a video clip of a 2015 conference...in which Hoekstra said just that:
"You call it it fake news," the journalist said. Hoekstra shot back, "I didn't call that fake news — I didn't use the words today," he said...right after he literally did just that.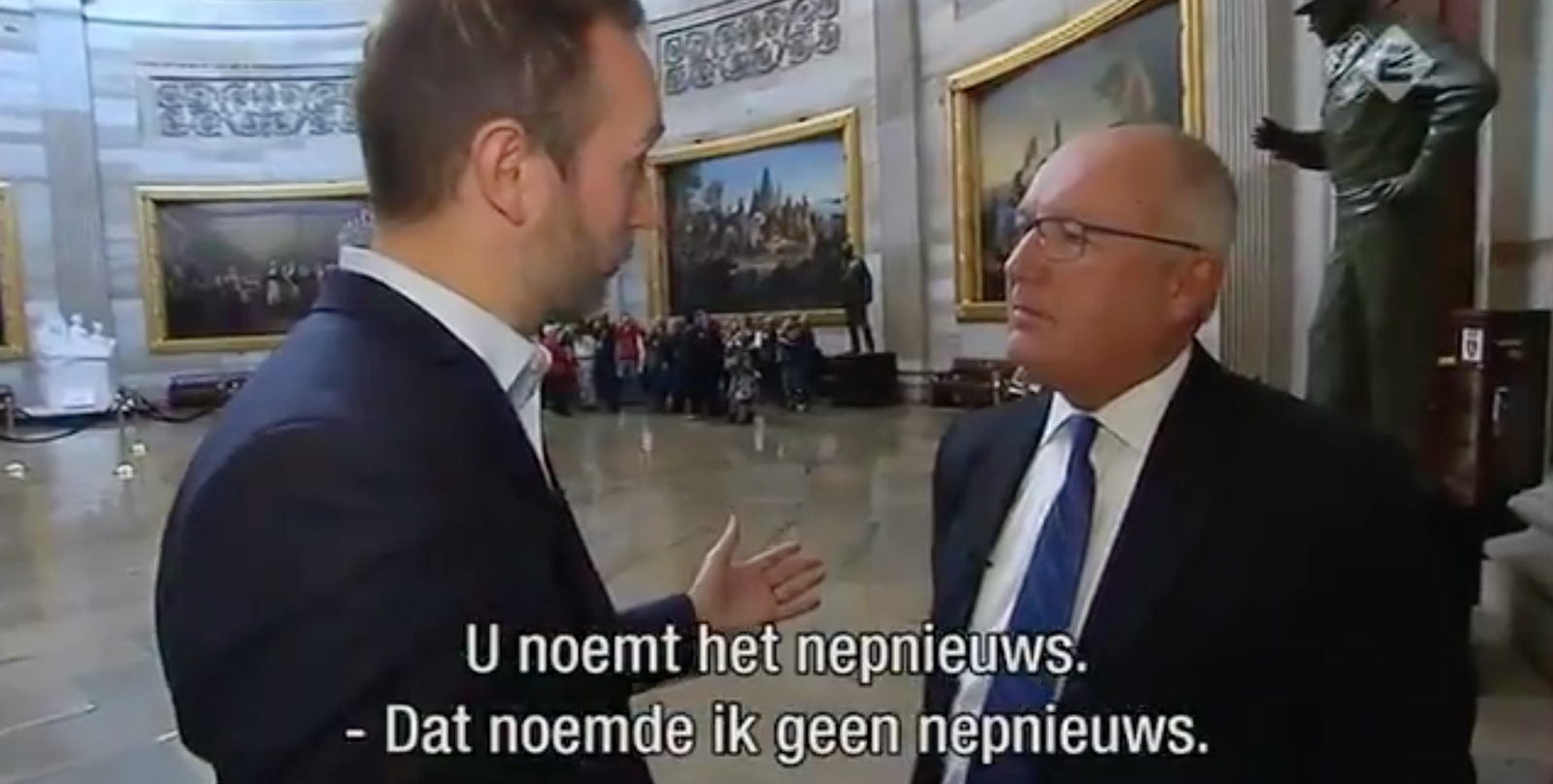 The journalist just looked around, like, what just happened?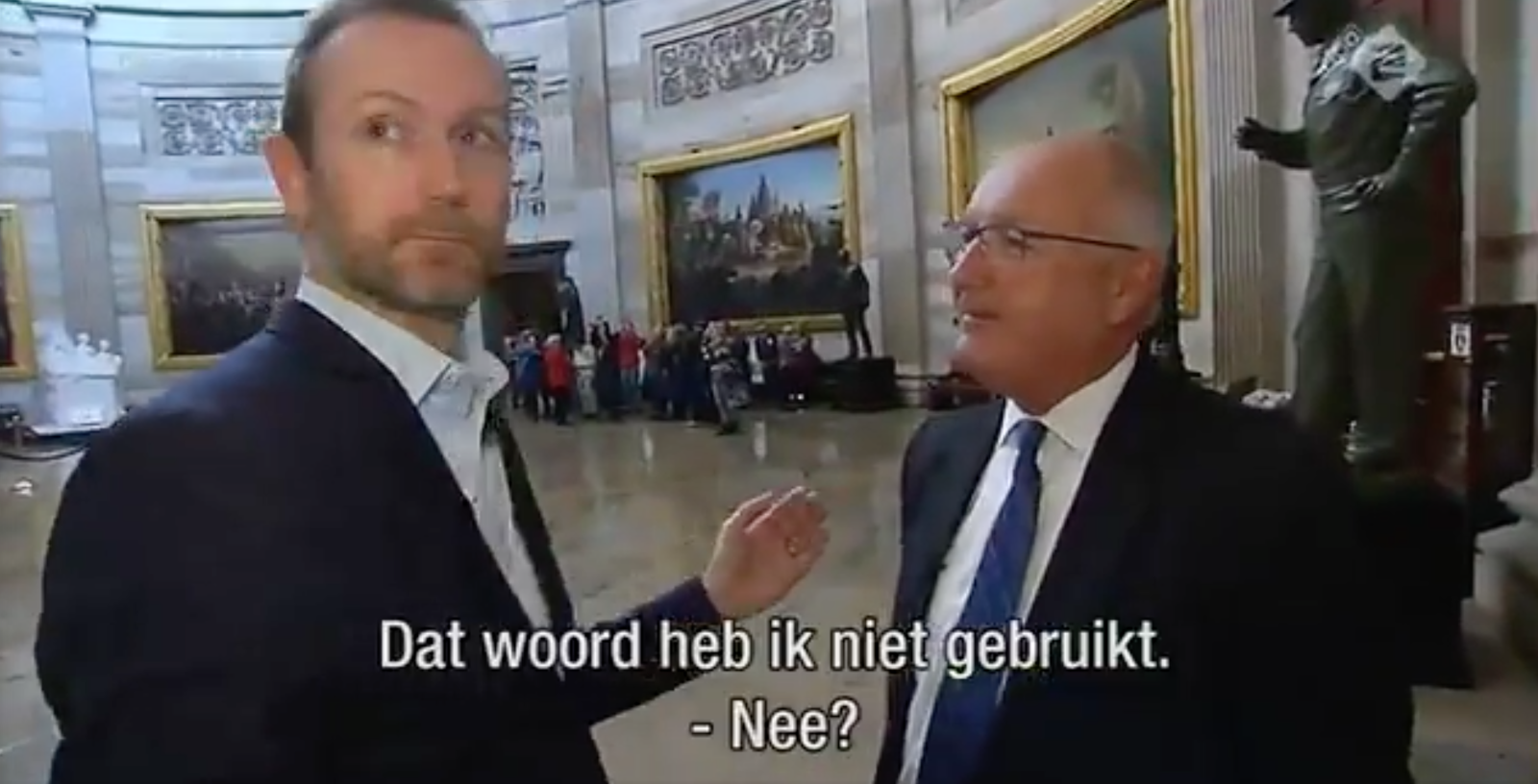 BuzzFeed News has reached out to the State Department for comment. Meanwhile, here's the whole video: