The White House is undergoing renovations this month.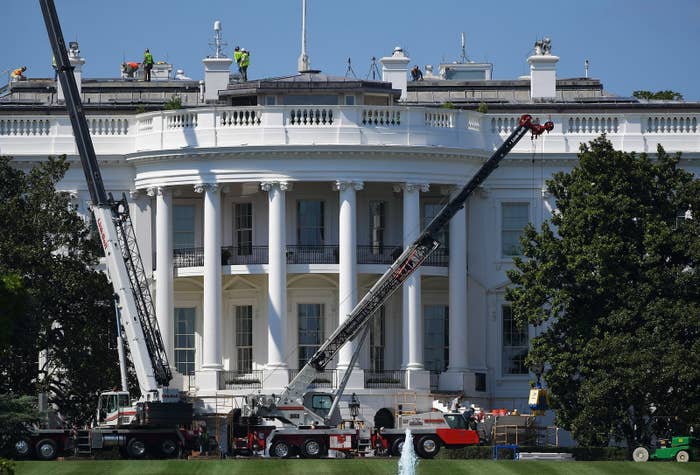 Which means, while President Donald Trump has been vacationing/working/golfing/tweeting at his club in Bedminster, New Jersey...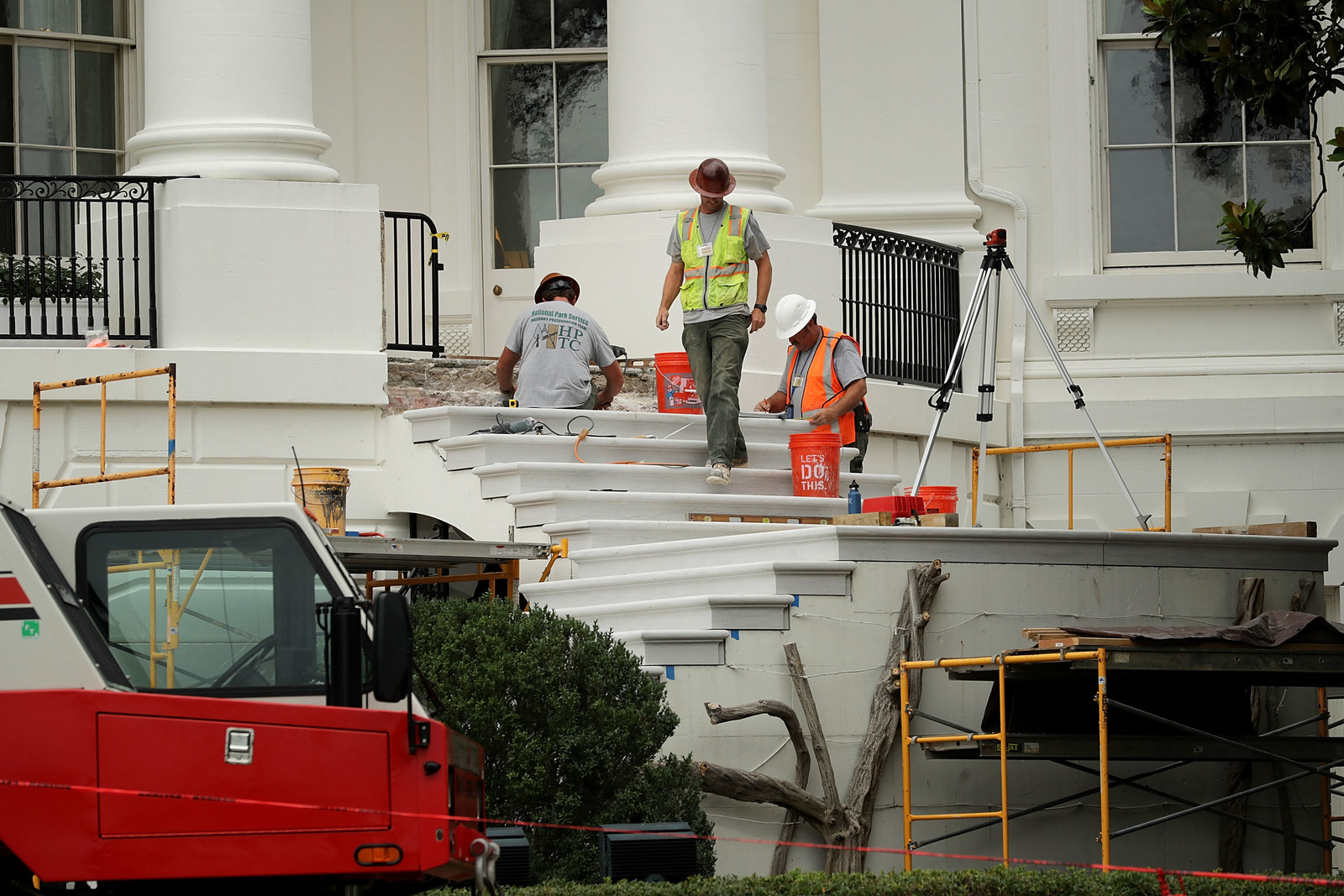 ...construction crews have been at work on the grounds, installing a new granite curb in front of the West Wing...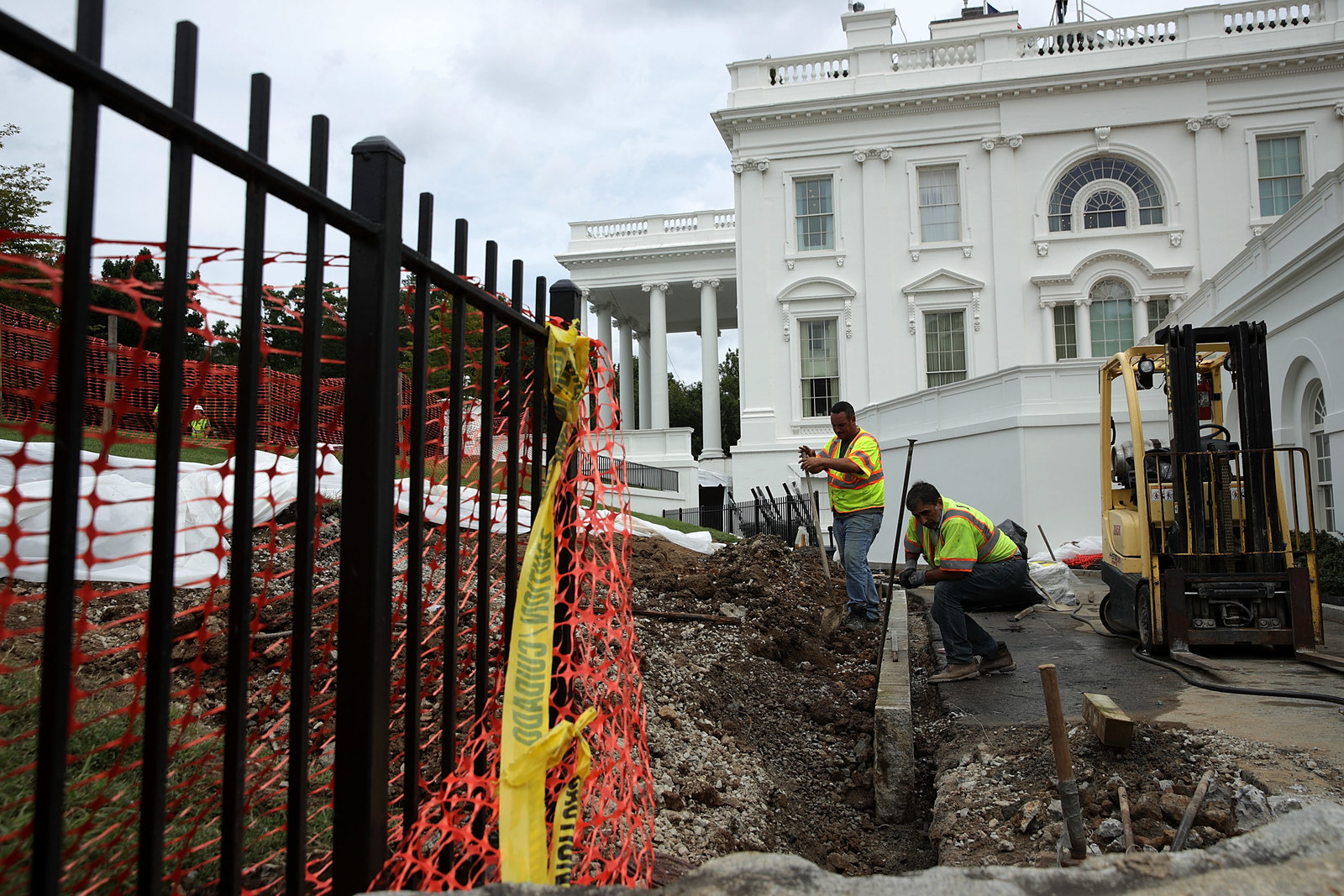 ...and preparing to put in some new carpets.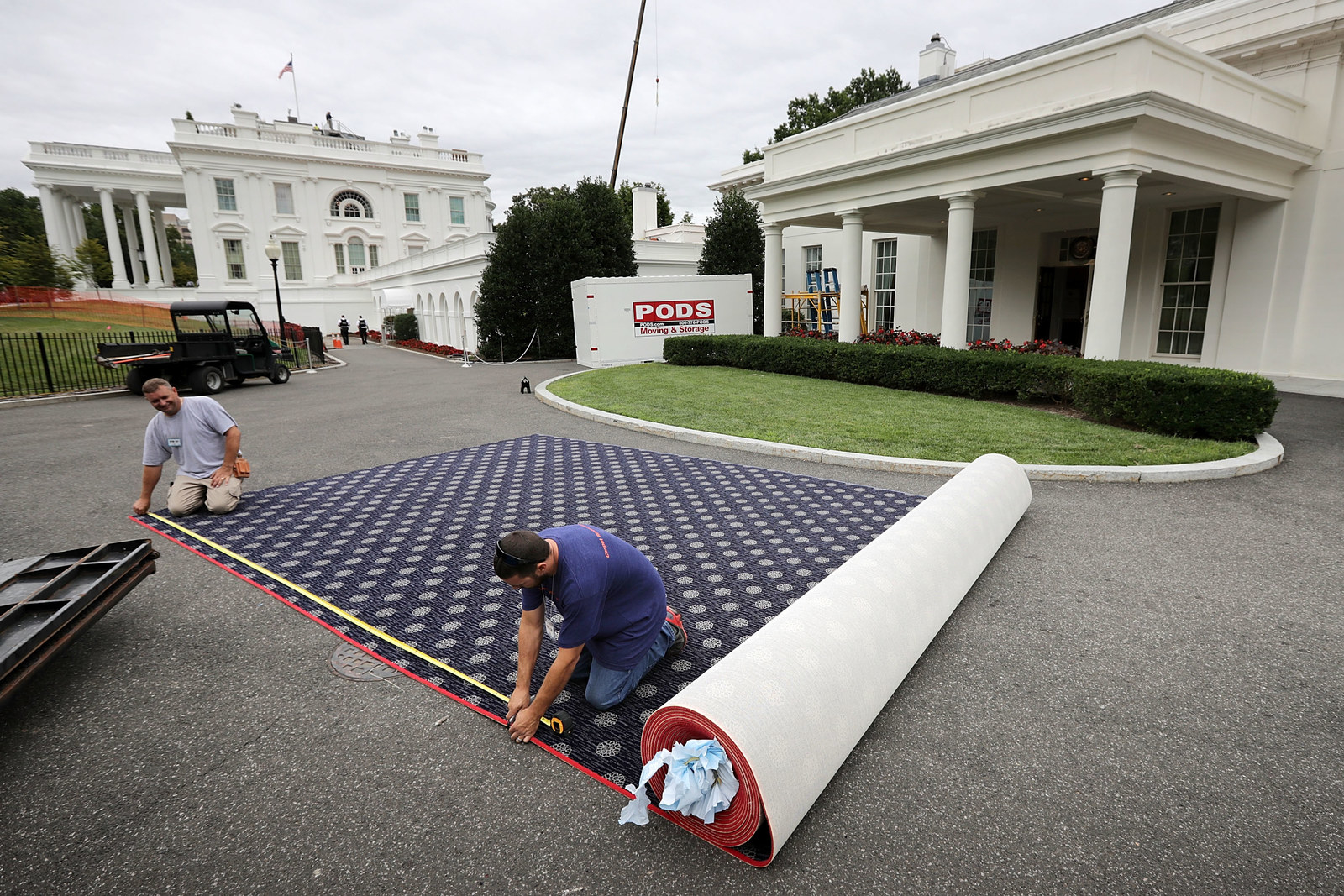 The Government Services Administration is overseeing the renovation, which includes a replacement of the 27-year-old heating, ventilation, and air conditioning systems.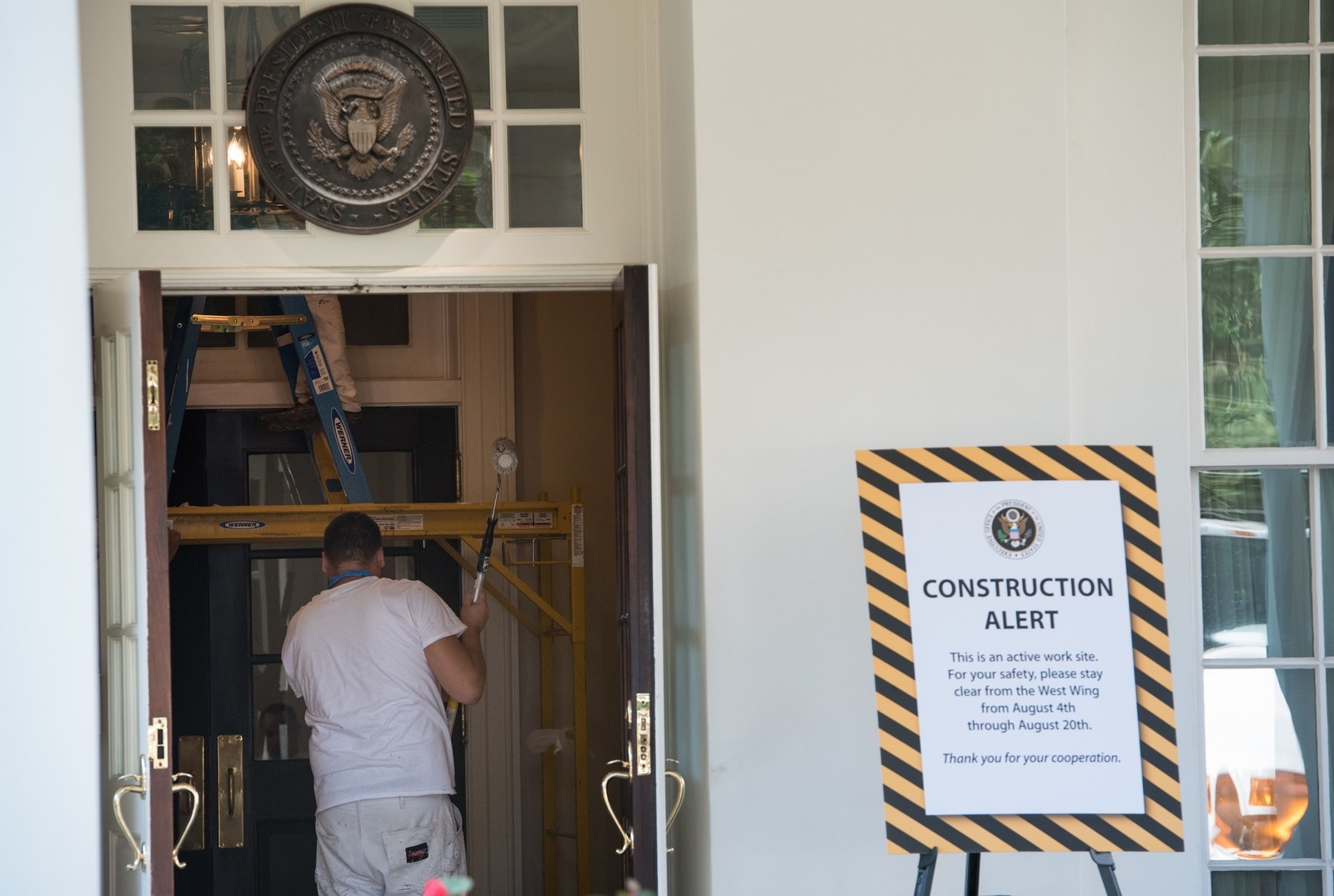 And crews have packed up and stored furniture from all over the building for safekeeping...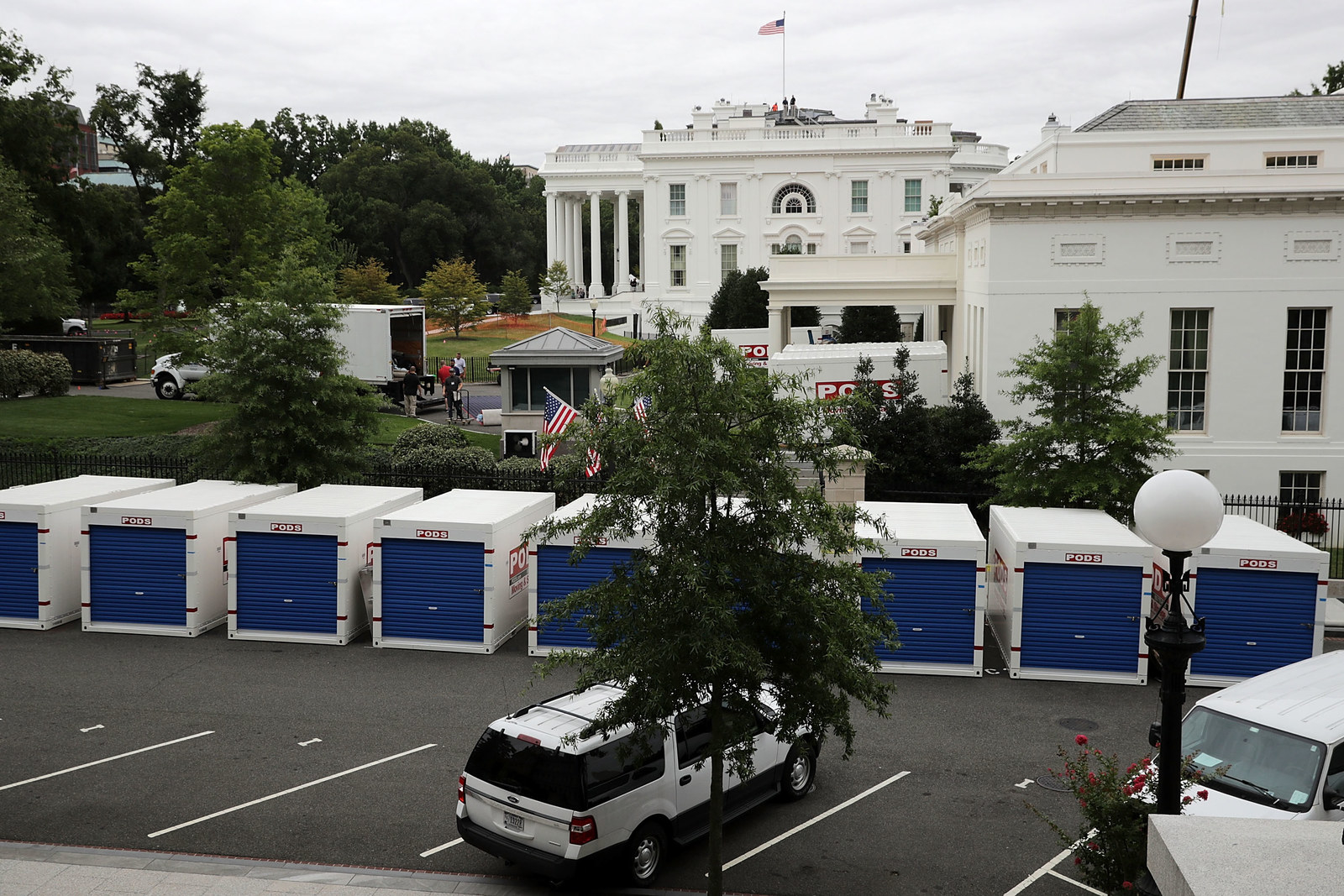 ...including this desk with panic button capabilities.
There are even cranes in the Rose Garden.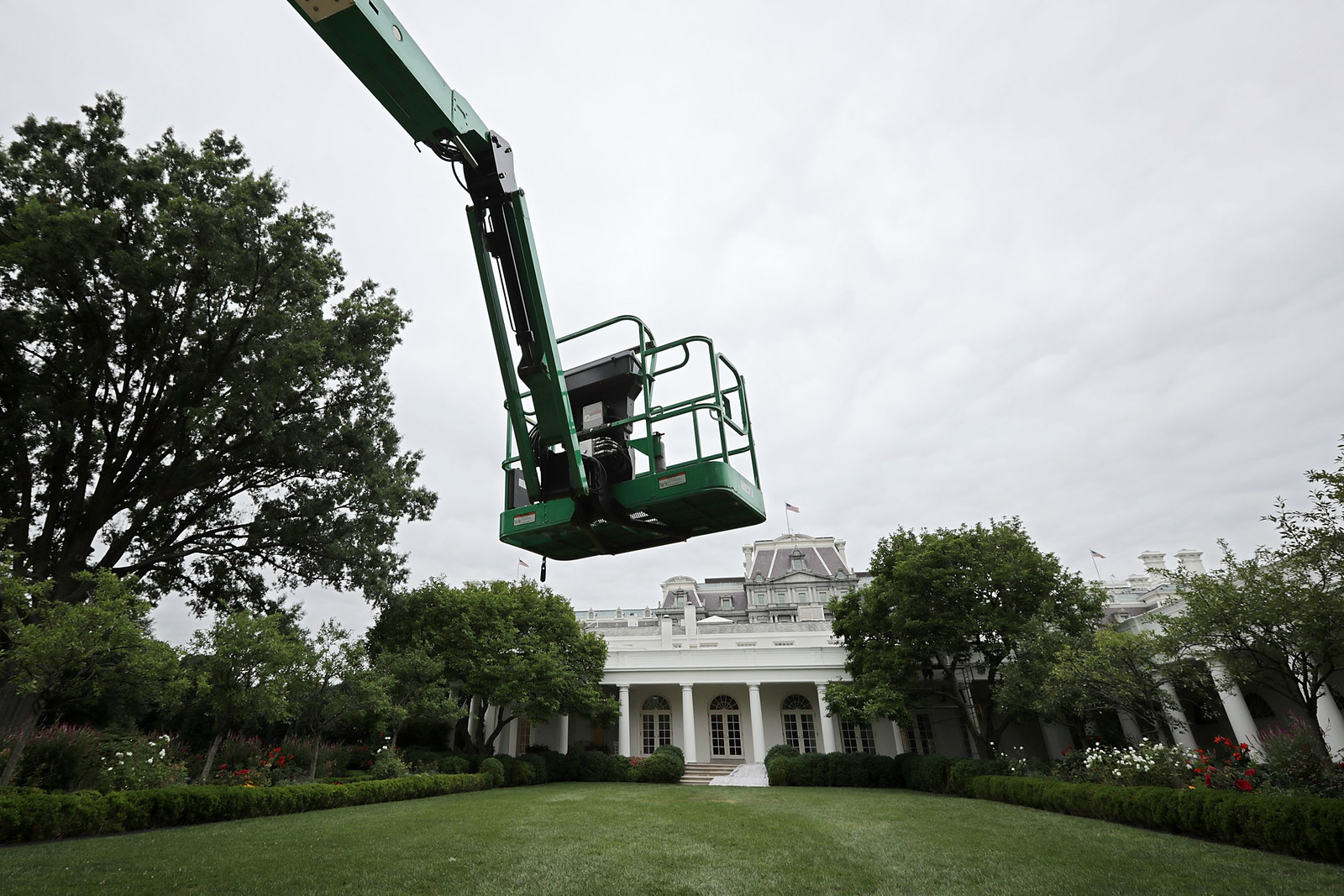 The Oval Office periodically undergoes changes to its carpet, couches, drapes, and wallpaper to suit each president's personal tastes. For context, here's how the office looked in 2010: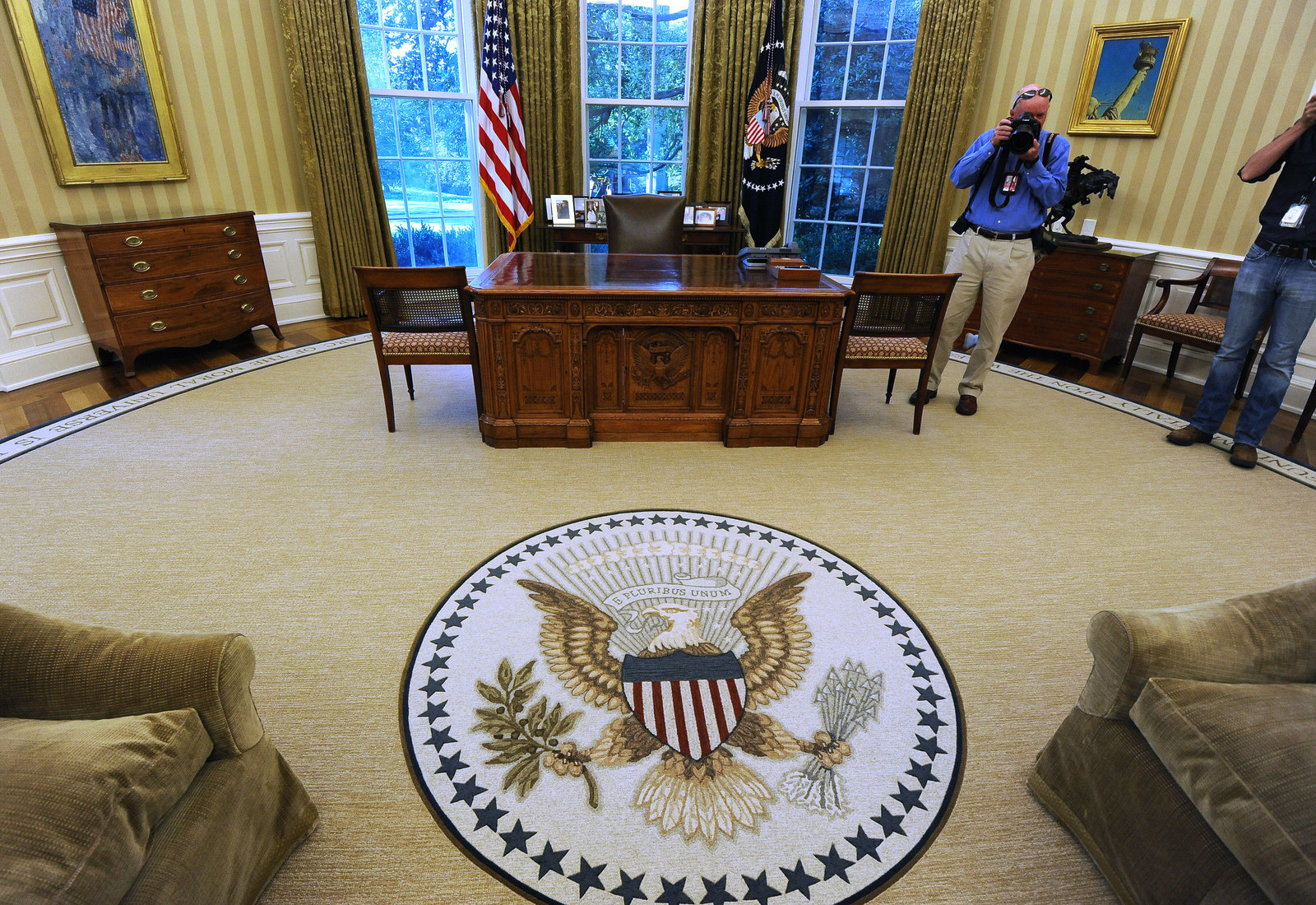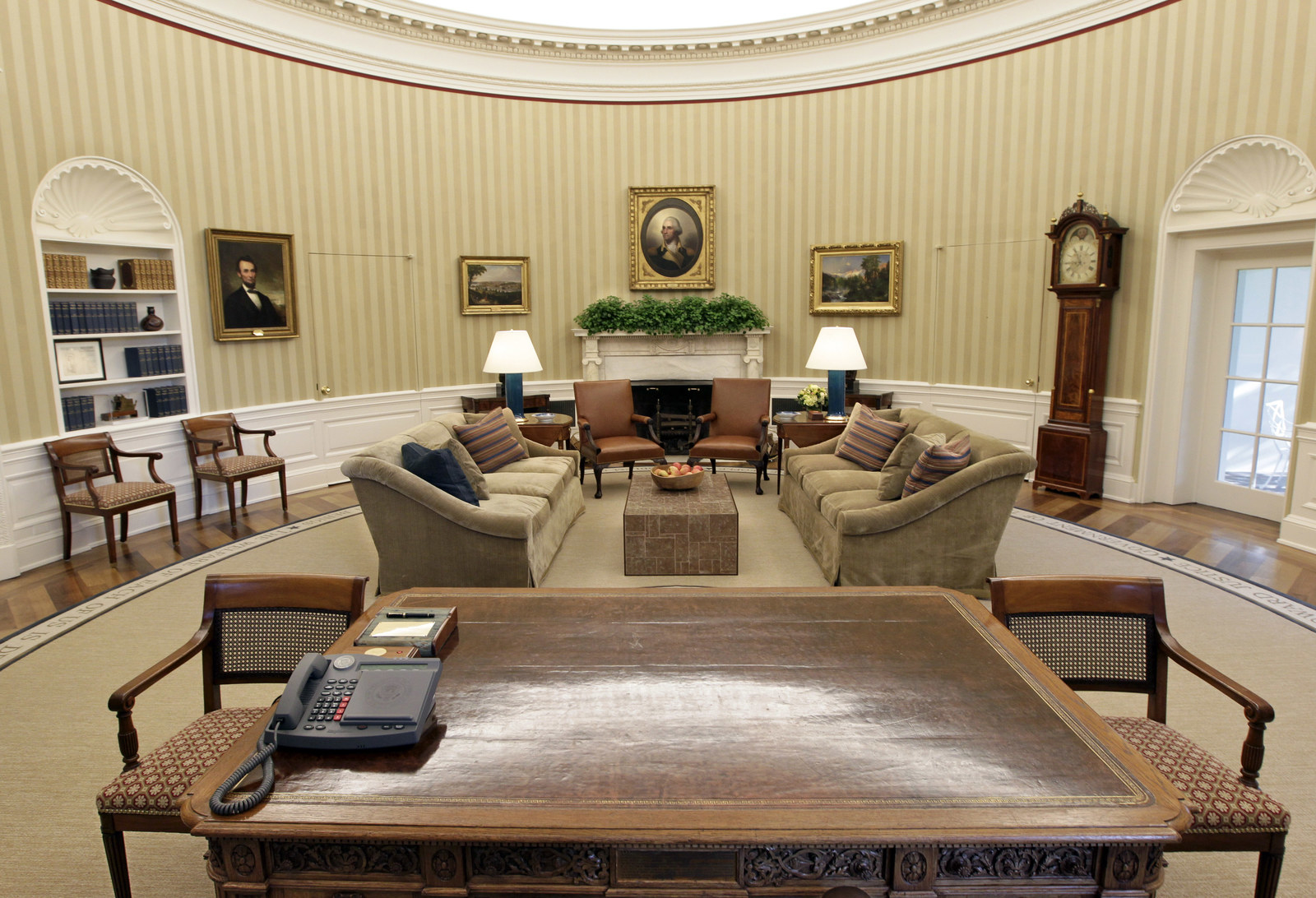 But this week, it sits empty of all furniture, carpeting, and decor as the major work is done.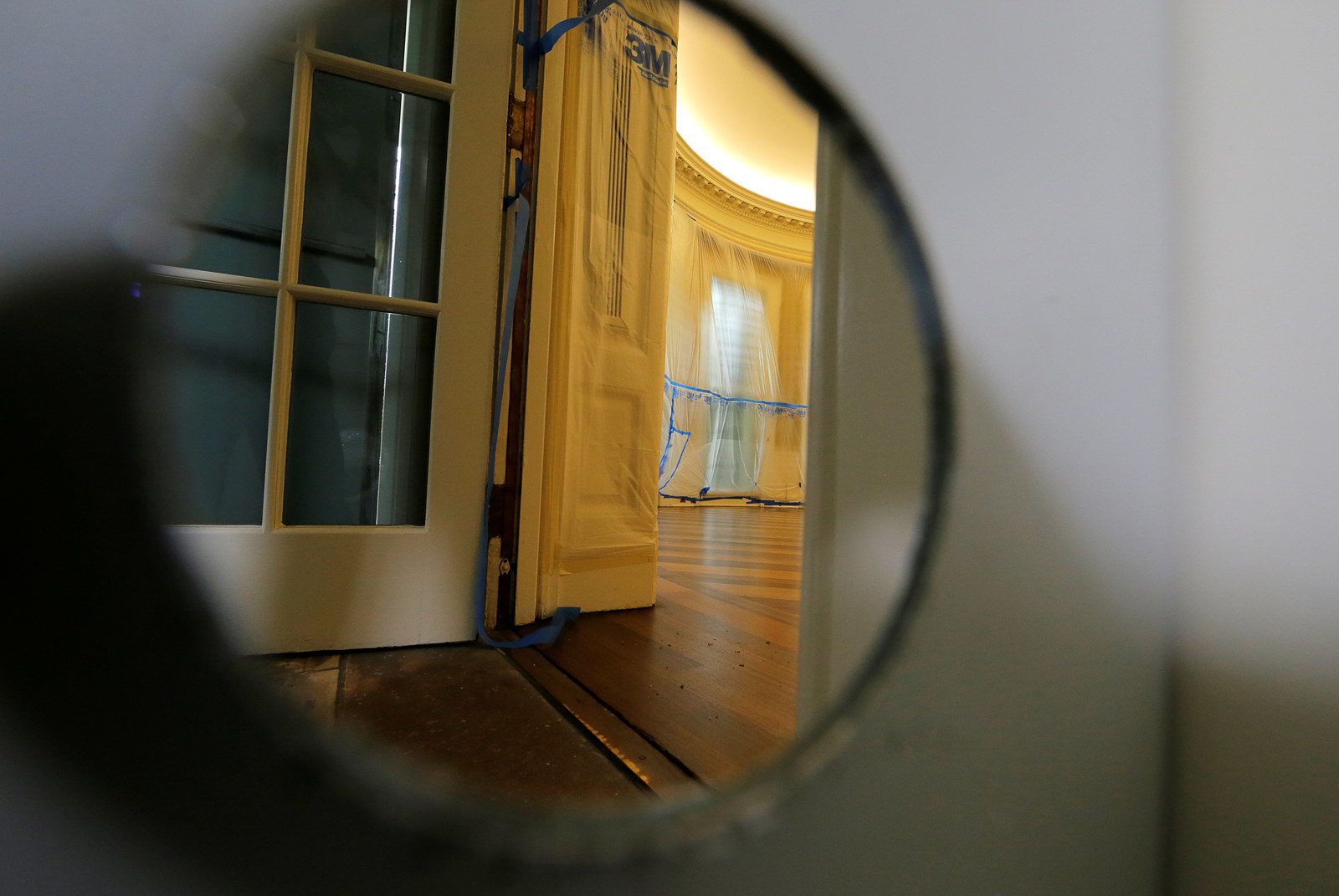 On Friday, some photographers were permitted to document the space in its rare moment of emptiness.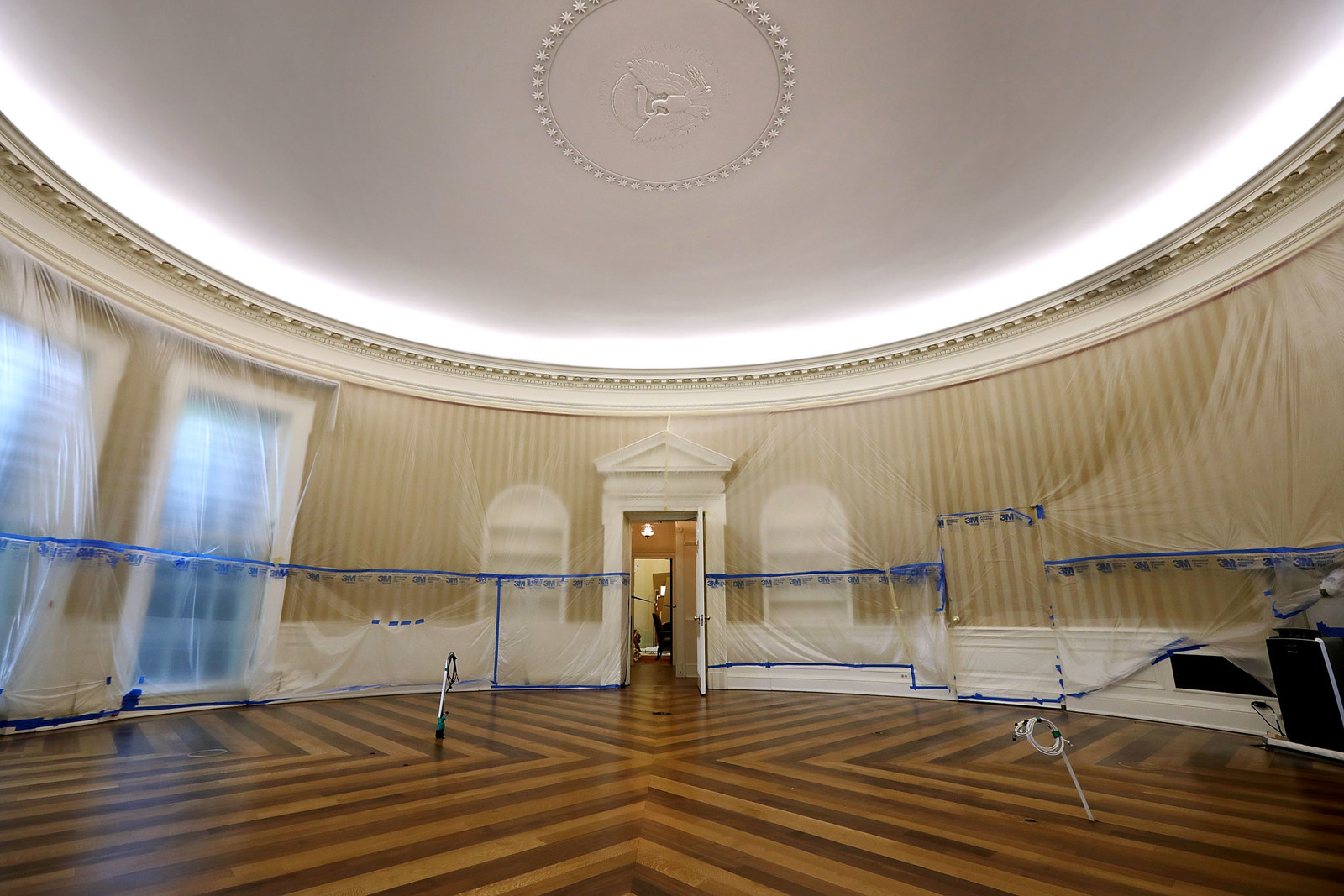 The oak and walnut hardwood floor was laid bare.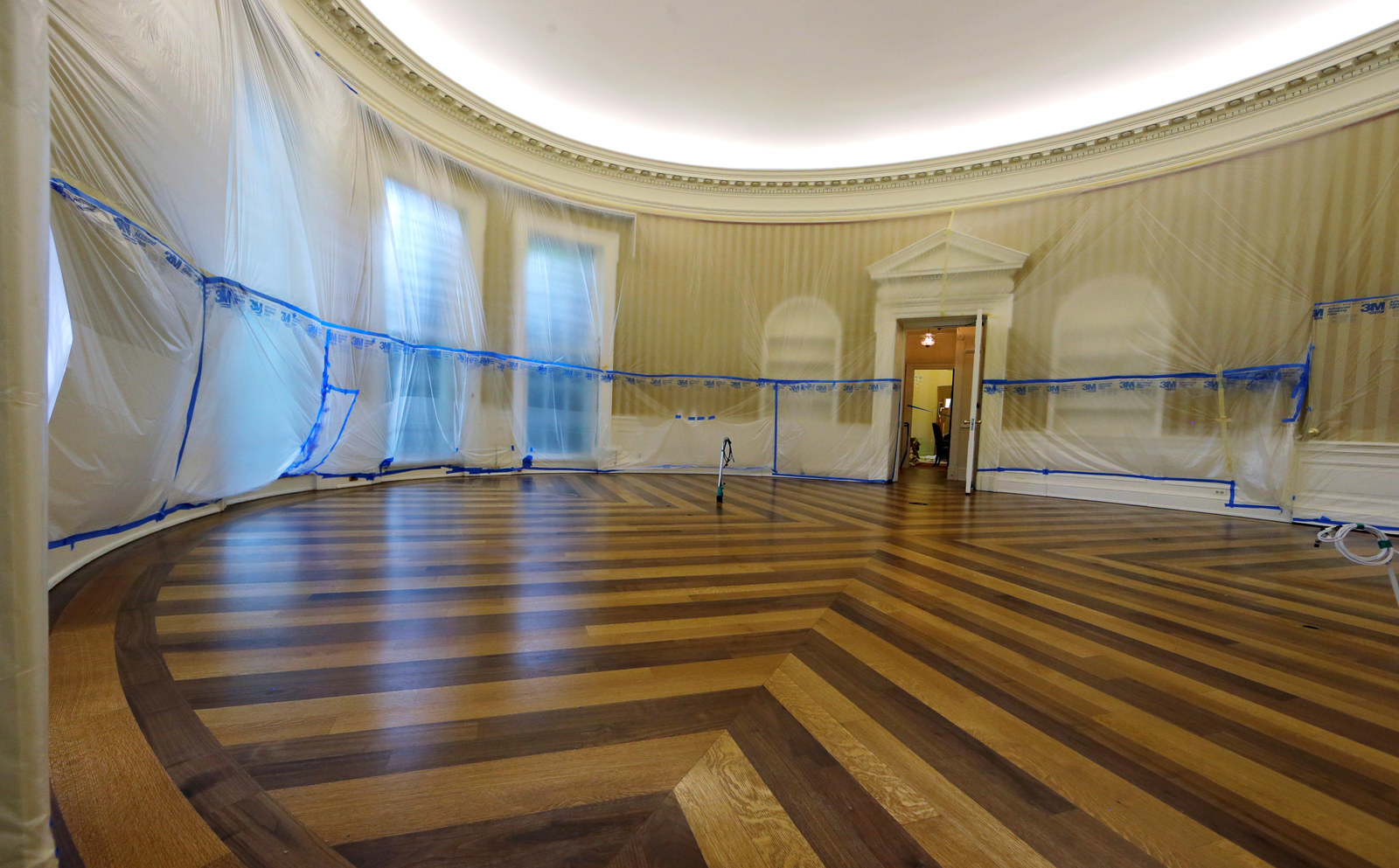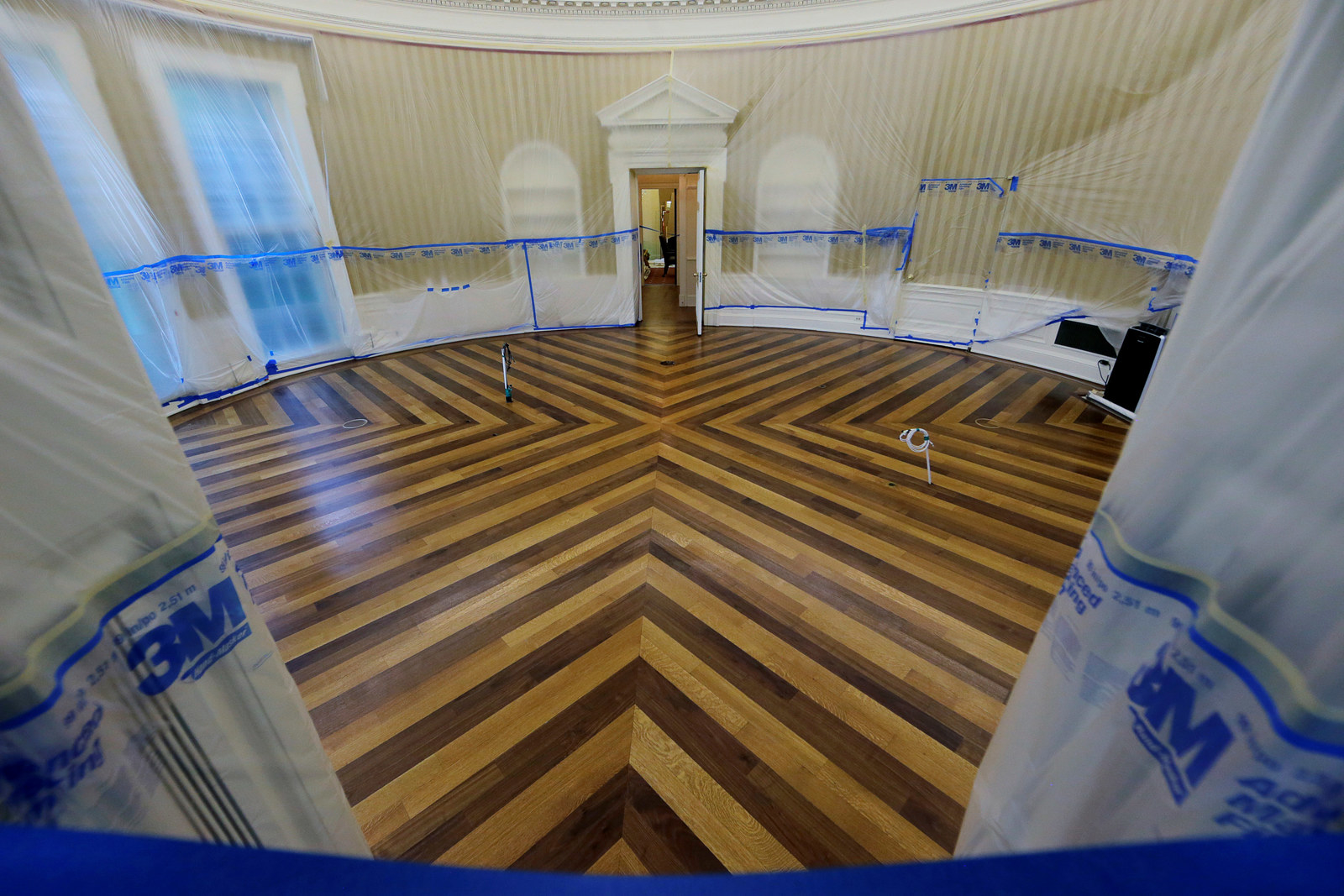 Even Sean Spicer snapped a photo.