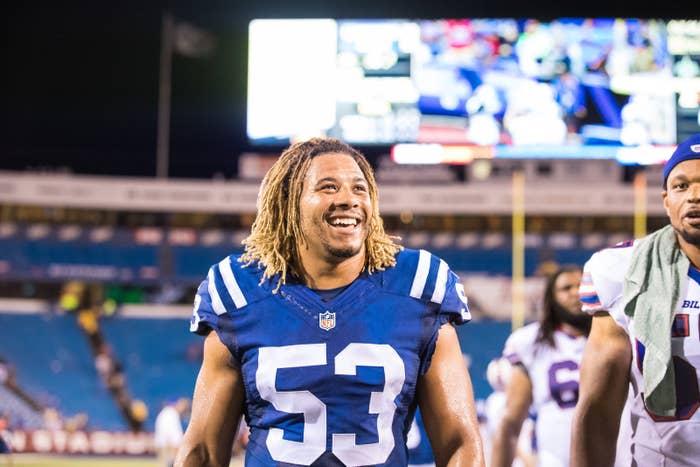 Following the death of Indianapolis Colts linebacker Edwin Jackson, 26, in a car accident, Trump took to Twitter Tuesday to tie the professional athlete's death to a need for tougher border security.

"So disgraceful that a person illegally in our country killed ... Jackson," the president tweeted, calling the tragedy "preventable" and insisting the Democrats "get tough on the Border."
The accident that killed Jackson took place around 4 a.m. Sunday and officials said the athlete was the passenger of ride-share driver Jeffrey Monroe, 54, of Avon, Indiana, who was also killed.

Indiana State Police said Tuesday the driver of the vehicle that struck Jackson and another victim was an undocumented immigrant, CNN reported. It is believed the driver, identified by detectives as Manuel Orrego-Savala, was intoxicated at the time of the accident.
According to CNN, Orrego-Savala is a citizen of Guatemala who had previously been deported in 2007 and 2009.
US Immigration and Customs Enforcement said Monday that he had previously been convicted of driving under the influence in Redwood City, California, in 2005.
In a statement, the Colts said Jackson "always brought a smile to our locker room and the community."