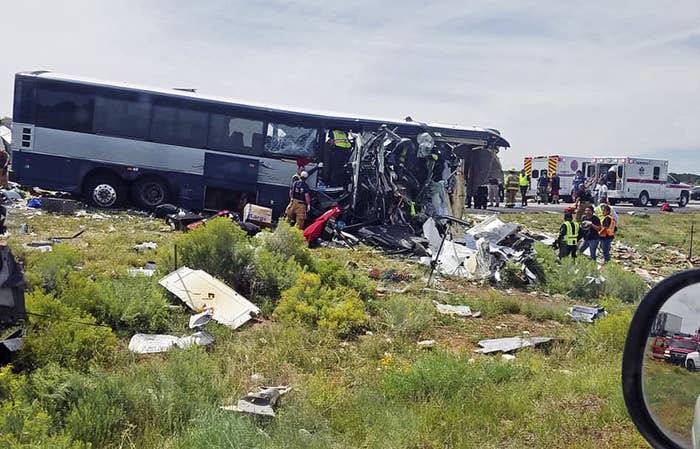 Eight people were killed and dozens of others were injured Thursday when a tractor-trailer heading the wrong way on a New Mexico highway collided with a Greyhound bus.

The truck, heading eastbound on Interstate 40 around noon Thursday, blew a tire, causing the driver to lose control. The truck ricocheted across the median and into the westbound lanes of the interstate, where it collided head-on with the bus.
The passenger bus, which was traveling from St. Louis to Los Angeles, was carrying 47 passengers when the collision happened in Thoreau, about two hours west of Albuquerque.
New Mexico State Police said Friday that seven passengers and the bus driver were killed in the crash. Another 26 people "sustained varying degrees of injuries" and were hospitalized, while 15 bus passengers were uninjured. Police had not identified the victims Friday night.
According to KOAT, there were five children on the bus, all of whom survived.
The driver of the truck, a 35-year-old man who also has not been publicly identified, sustained non-life-threatening injuries in the crash. Police said the driver is not currently facing any criminal charges. However, two lawsuits filed Friday allege that he and the trucking company, JAG Transportation Inc., were negligent, the AP reported.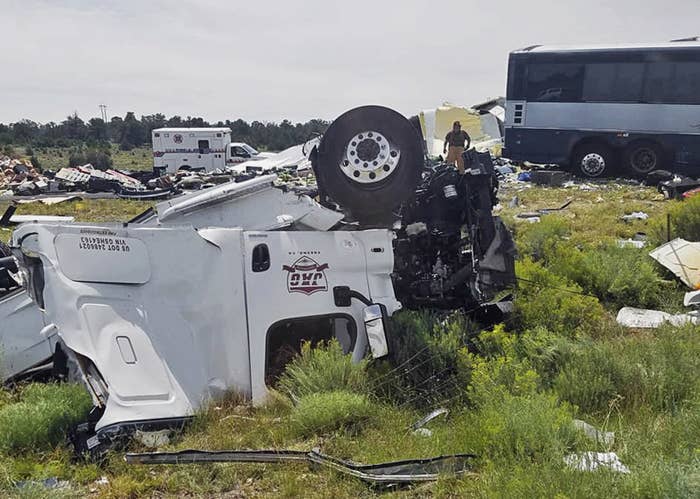 Robert Ward was onboard the bus and survived the crash. He told KOAT that he heard the "brakes lock up" then looked up and saw "an 18-wheeler coming at us at an angle only on one set of wheels."

"If I were to mop all that blood up off the floor into a pile it would have probably filled a five-gallon jug, no problem," Ward, who reportedly suffered a broken hematoma and internal bleeding, told the station.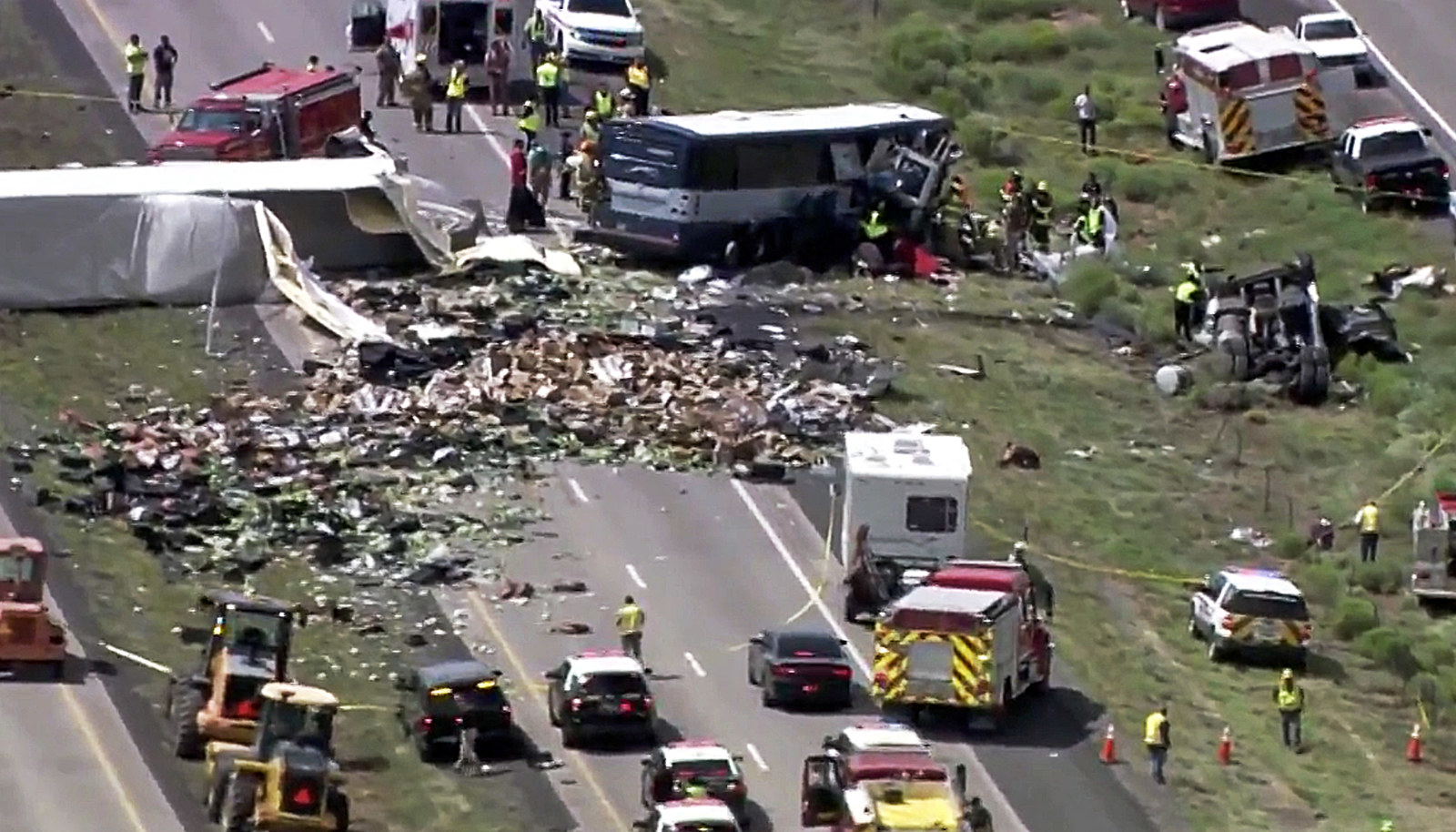 Christopher Jones, who got to the site of the crash shortly after the accident and who used to be an EMT, told ABC News the scene was "one of the hardest" he's ever experienced.

Jones said he came upon the tractor-trailer flipped over, with the driver sitting on the shoulder, and "grabbed [his] medical kit and grabbed a bunch of [his] gloves and got out there and just started helping people," calling it "a pretty rough site."

Greyhound said in a statement that it was "fully cooperating with local authorities and will also complete an investigation of our own."
The National Transportation Safety Board said it would be sending 10 investigators to New Mexico on Friday including "specialists in human performance, motor carrier operations, vehicle factors, highway factors and survival factors."